… hyper-modern sound design and smoky nocturnal emotion…
It's a bit hard to believe that Immolate Yourself came out over a decade ago. The last ten years of changes have been soundtracked by its beauty and I almost can't picture my very life without it. When something like this music becomes so ingrained in one's being, it becomes more than just a part of your life – you merge with its becoming. On today's RECITAL I'd like to celebrate this  monumental release for a couple of reasons: 1) its essential inauguration into Headphone Commute's hall of fame of records appearing in this special column which deserve a permanent place on everyone's record shelves; and 2) the surprising return of Telefon Tel Aviv with a brand new album, Dreams Are Not Enough out in September on the one and only Ghostly International! But first, here are the words by Sarah Badr which have appeared on our site in May of 2009.
What follows below is a review for an album whose title has been rendered regretfully apt. The sudden passing of Telefon Tel Aviv's Charlie Cooper only two days after the group released their long-awaited third full-length studio record is a coincidence suggestive of a sacrifice: an untimely departure at the arrival of something so great, yet so final. The well-deserved reception of Immolate Yourself, made public on 20th January, has since seen TTA fans buzzing with excitement across music forums worldwide.
Based in Chicago and originally from New Orleans, the duo comprised of Cooper and Joshua Eustis had opted to join Berlin's BPitch Control community shortly after their successful release of Remixes Compiled (including Apparat's 'Komponent') provided clear indication as to why such a marrying of talent would be ideal. Previously signed on with Hefty Records, their earlier albums Fahrenheit Fair Enough (2001) and Map of What Is Effortless (2004) had been emotive masterpieces in their own rites. Early introduction into the world of TTA meant listening to tracks such as the first's title number, 'Introductory Nomenclature', and 'Nothing Is Worth Losing That', with an awe reserved to the contemporary electronic greats who so masterfully balance the timbre of their glitches, the time-delays on snare and the synthetic chorus in reverb that unfailingly elevates the entire listening experience.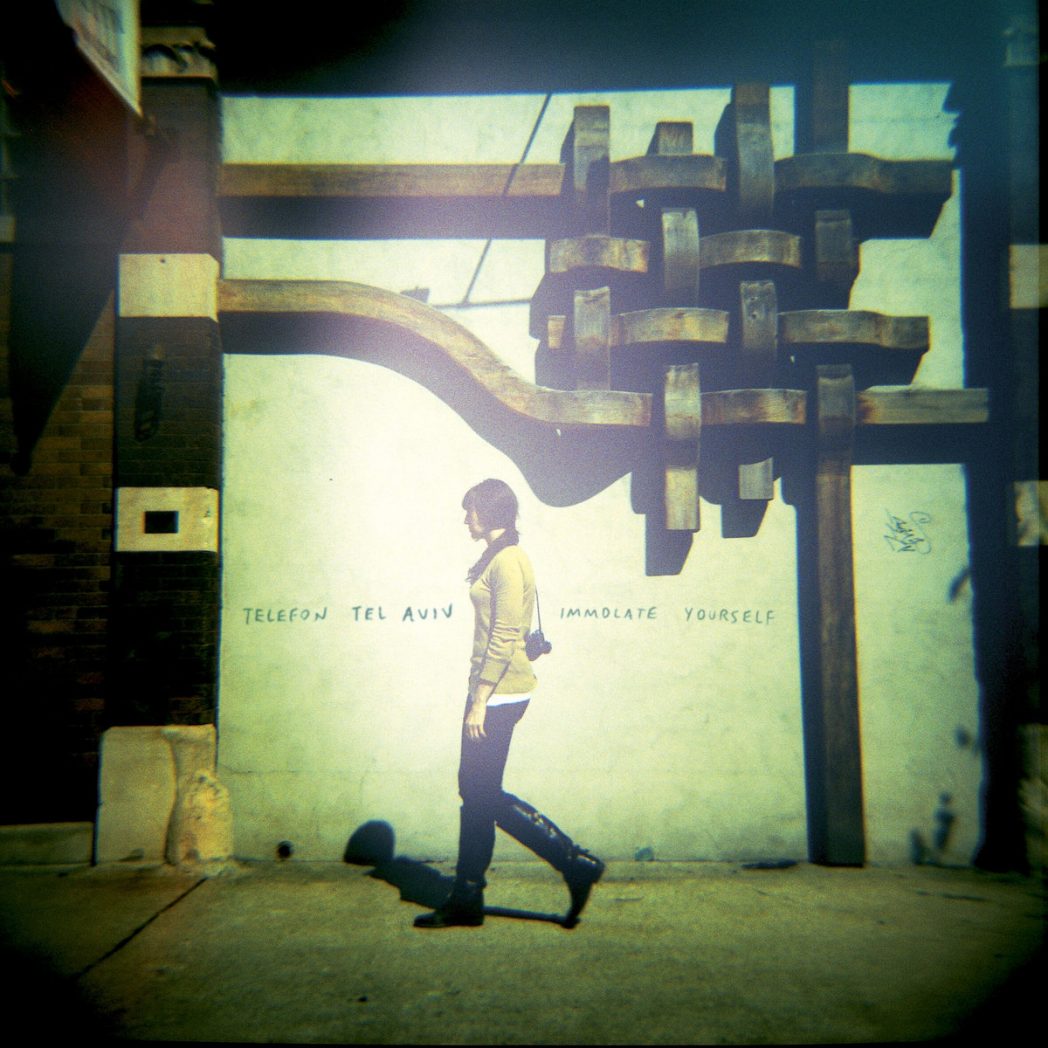 Telefon Tel Aviv have always presented something so beautifully understated with their music's philosophical allusions as evidently inspired by science and literature ('What's The Use Of Feet If We Haven't Got Legs?'). But beneath that, their unique chameleon metamorphosis integrating sounds across genres (most notable R&B and ambient) into a quasi-minimal techno has never ceased to impress. And Immolate Yourself takes that even further, bringing in some New Wave inspiration ('Helen of Troy', 'M') with all the heavy 80s synth necessary for nostalgia to boot. Yet, somehow it still manages to sound very much like TTA, culminating halfway through on the hauntingly poignant 'Mostly Translucent' so worthy of replay and reminiscent of that driving force behind the fifth on their second LP. But all of this is beside the point. Because it is in this nature of TTA's sound that Charlie Cooper will be remembered.
As a teaser, here's a quote from the upcoming release of Dreams Are Not Enough:
The album's fragmented track titles relate a recurring dream that's haunted Eustis since childhood, based on a murky incident during a family vacation to a remote Alabama coastline when he was eight. In the dream he swims alone through the waves past the sandbar to where the ocean shelf abruptly drops away into a gradient of infinite darkness; awed, he peers into the depths and sees himself down at the bottom, mouth open and eyes blank, standing motionless like a corpse.