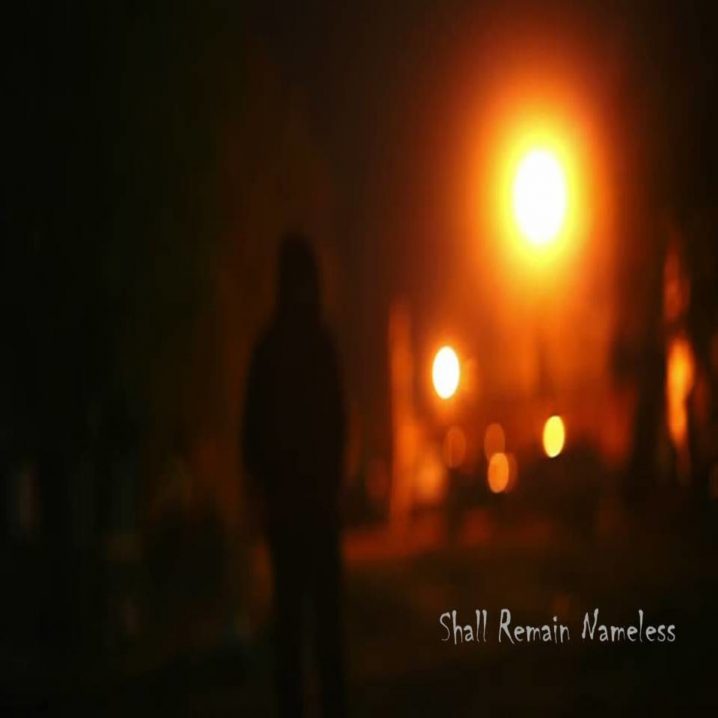 Exactly two years ago, in November of 2015, I kicked off a new project which I named UNDISCLOSED. The idea was to invite some pretty well-known names in the modern classical, electronic, and experimental music scenes, and ask them to release an EP under a name revealing nothing of their identity. This allowed each artist to experiment with a new idea, and explore a particular sonic territory while remaining detached from all of the previous associations with their notable name. The series also invited the listener to strip away all of the predisposed concepts and instead focus on the only thing that really matters – music. I managed to put out about a dozen EPs until I put the project on hold. Today, as I am covering this anonymous project, I'm faced with the dilemma of a consumer from yet another perspective. I want to know who the composer is. I want to tell you more about the source of music. I want to give a little background on the artist. But I simply can't.
And so, this artist shall remain nameless. And the album shall remain nameless as well. The only names that left are those of the track titles. The titles tell a story about a "Sunshine In A Blackout", a "Secret Liaison" and some "Uneven Terrain" (in two parts). The music tells much more. Reminding me a lot of the hallucinogenic floating experience of the Future Sound Of London's Lifeforms (a comparison I don't easily drop among these words), Shall Remain Nameless traverses a territory of a half-imagined, half-dreamed, and half-awoken to state of consciousness, filled with flashbacks of memories never remembered and experienced realities never to be forgot. It's a kaleidoscopic soundscape of a sample-based, synth manipulated, and field recorded exploration, intertwined with drone-like ambiance, lo-fi textures, and tiny glitched out rhythms.
Shall Remain Nameless leads the audience down a murky musical path as sinister whispers from dark forces fill the air in this curiously lurid nightmare. […] The contrast of hypnotic sonic chattering and vocal snippets […] requires repeat listens to appreciate its many nuances. […] Wide open musical landscapes, floating ambient melodies and electronica are all enhanced by selective samples of the human voice.
One of the highlights of the album includes the voices on the "Coney Island Sideshow," in which the announcer advertises a show of unbelievable display of amusing performances, harking back to a similarly themed environment conveyed on Orbital's "I Wish I Had Duck Feet" from their Snivilisation album of 1994. The other is the psychotropic, spaced out, nearly half an hour in length piece titled "Ground Floor", sharing its playtime with "Uneven Terrain (Pt. 2)", reminding me again of the early 90's electronica, such as The KLF's Chill Out, The Orb's U.F.Orb and Global Communication's 76:14. Aaaaah… Overall, the production values of the album are very high so I wouldn't be surprised to find out one day that the artist behind this gem is someone I already know. "doors closing… lift is going down… ground floor… doors opening…" [ding dong!] — I have arrived!
shallremainnameless.bandcamp.com
©
Words by HC