In David Weir's screenplay for "Black Sun" episode of sci-fi series Space 1999, Moonbase Alpha is drawn into a Black Hole, and during the process, Commander Koenig realizes that "everything is everything else and the whole universe is a living thought…" A mysterious friendly voice confirms his understanding.
"Every star is just a cell in the brain of the universe," Koenig continues. "That is a lovely way to understand it," the voice agrees. "Why have I never talked with you before?" asks Professor Bergman. "Because of Time," the voice replies, "You think at what you call the speed of light. In eternity, I have no hurry. I think a thought, perhaps, in every thousand years. You are never there to hear it."
"Are you God?" the professor asks. he receives no answer. Only an enigmatic farewell: "It was good to have known you."
Abul Mogard
Above All Dreams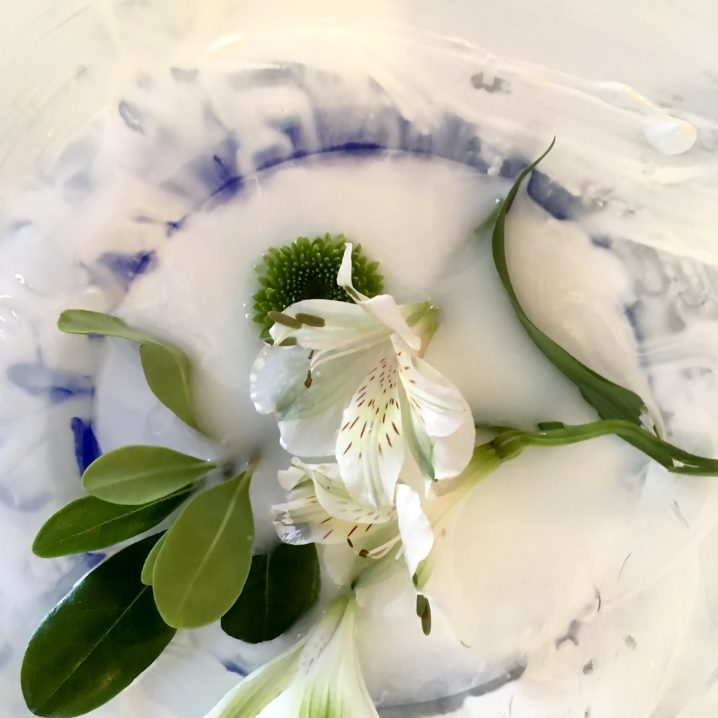 There are plenty of rumours flying around on the true identity of Abul Mogard since it's been obvious [for a while now] that his distinct aesthetic and pristine production values shall not be attributed to an "erstwhile Serbian factory worker-turned-synthesist" retired from his craft. But I will not give in to gossip [even though, ahem! I think I know his true identity], and focus on the music instead – after all, I too had an anonymous moniker once, and even an entire imprint devoted to the UNDISCLOSED artists. So, we return again to sound, a multi-layered tepid tone, a harmonized synthetic chord, in which Mogard excels beyond his peers. Above All Dreams is composed on a [self-built] modular synthesizer [I'd love to see it], Italian Farfisa organ, and software, developing a distinct type of ambient meets drone sound, which gradually evolves and sluggishly flows, like molten basalt from a volcano. This is a delicate and very spacious composition of six long pieces, the haunting mood of which is reflected in the cover art design by Marja de Sanctis, depicting [from what I could tell] a white flower suspended in a hardened [vinyl?] wax. This is a must-have for fans of evocative and ephemeral ambience, filling your listening space with a gaseous fog, dense drifting clouds, and molecular mist. Turn up, lie down, and drift with the sound, because "the power of Abul Mogard's dreams above all transcends sound, feeling and physics in a truly remarkable way that evades words or concrete notation." Recommended for fans of cosmic expansion and inner voyage, from the likes of Paul Jebanasam, Thomas Köner, Pinkcourtesyphone, and Alessandro Cortini.
Shall Remain Nameless
Untitled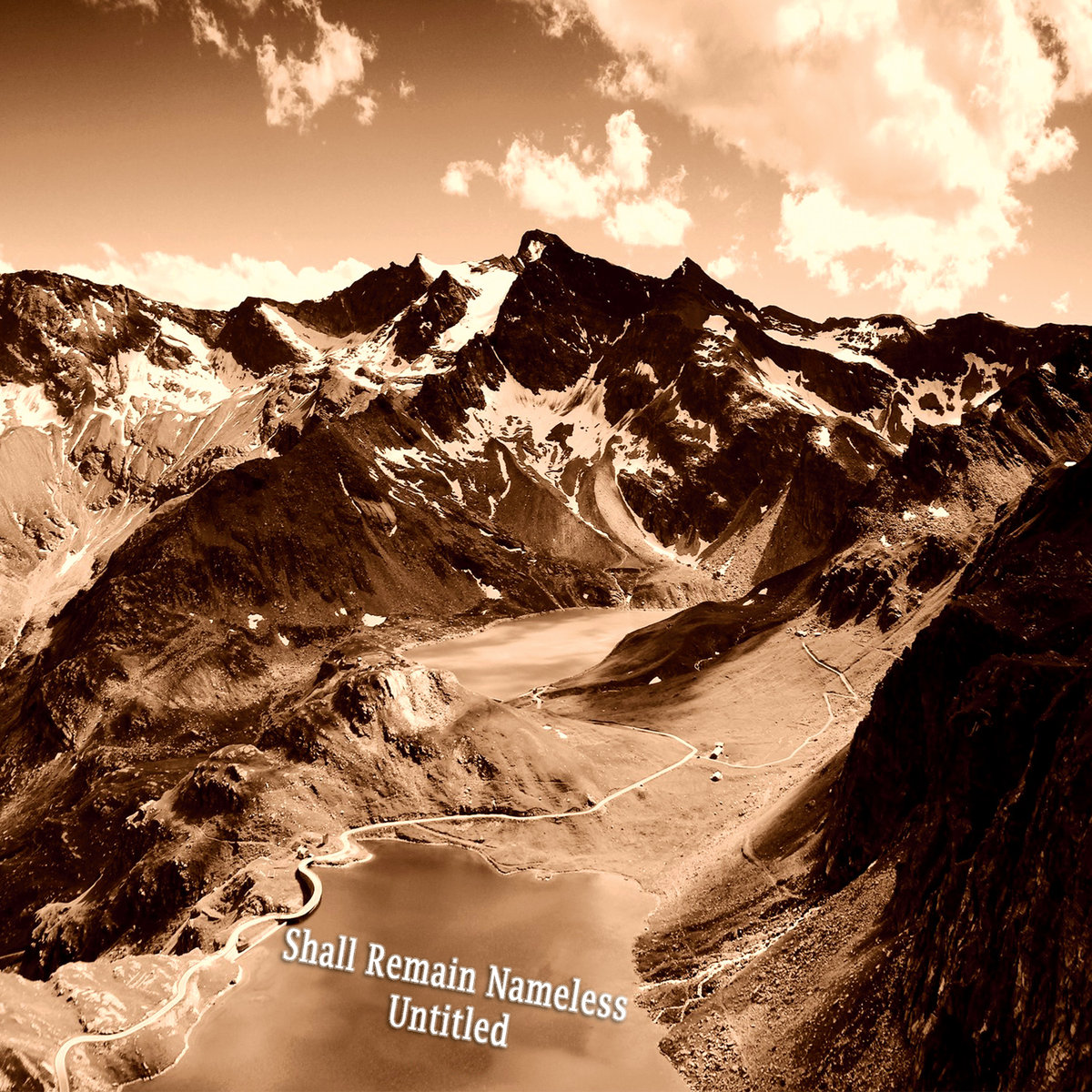 "Every star is just a cell in the brain of the universe". A mysterious project from Shall Remain Nameless returns with a second Untitled self-released album. It would be nice for me to spend some time and talk about this artist, but alas, as the name proclaims, it shall remain nameless, perhaps in perpetuity. And so, as we should do in any case, we focus on the music. The eleven numerically titled (or rather "Untitled") tracks paint a continuous journey of complicated plot lines that take their time to unravel and reveal as much as they wish. There are thick dabs of paint on this textured canvas, whereupon stripping the first coat of veneer, one will find yet another, potentially very different from the first. Unlike a pencilled sketch that was eventually covered with the final master, this delicately embroidered sonic cloth exposes themes of multiple dimensions, as if the artist first drew a landscape, then sketched on top a portrait of a memory, only to varnish the outlines with a thick glob of pastel paste to be scrubbed off by an unwitting listener. I'd like to [once again] draw parallels to Future Sound of London and their imaginary kaleidoscopic contraptions of sampladelic future past. With references to the expanse of the universe, eternal time travel, and polyhedral magnitudes of space continuum Shall Rename Nameless explores themes of continuance without borders in unmeasurable aural grandeur. "Exploring life, death and what lies beyond it, 'Untitled IV' features subtle found sounds from medical equipment as a final breath is heard before taking a soul away to the other side. The celestial voices of 'Untitled V' present a glimpse of heaven in the distance. The sinister atmosphere lingers as dark forces still remain." Highly recommended if you connected with the above words.
Yann Novak
Surroundings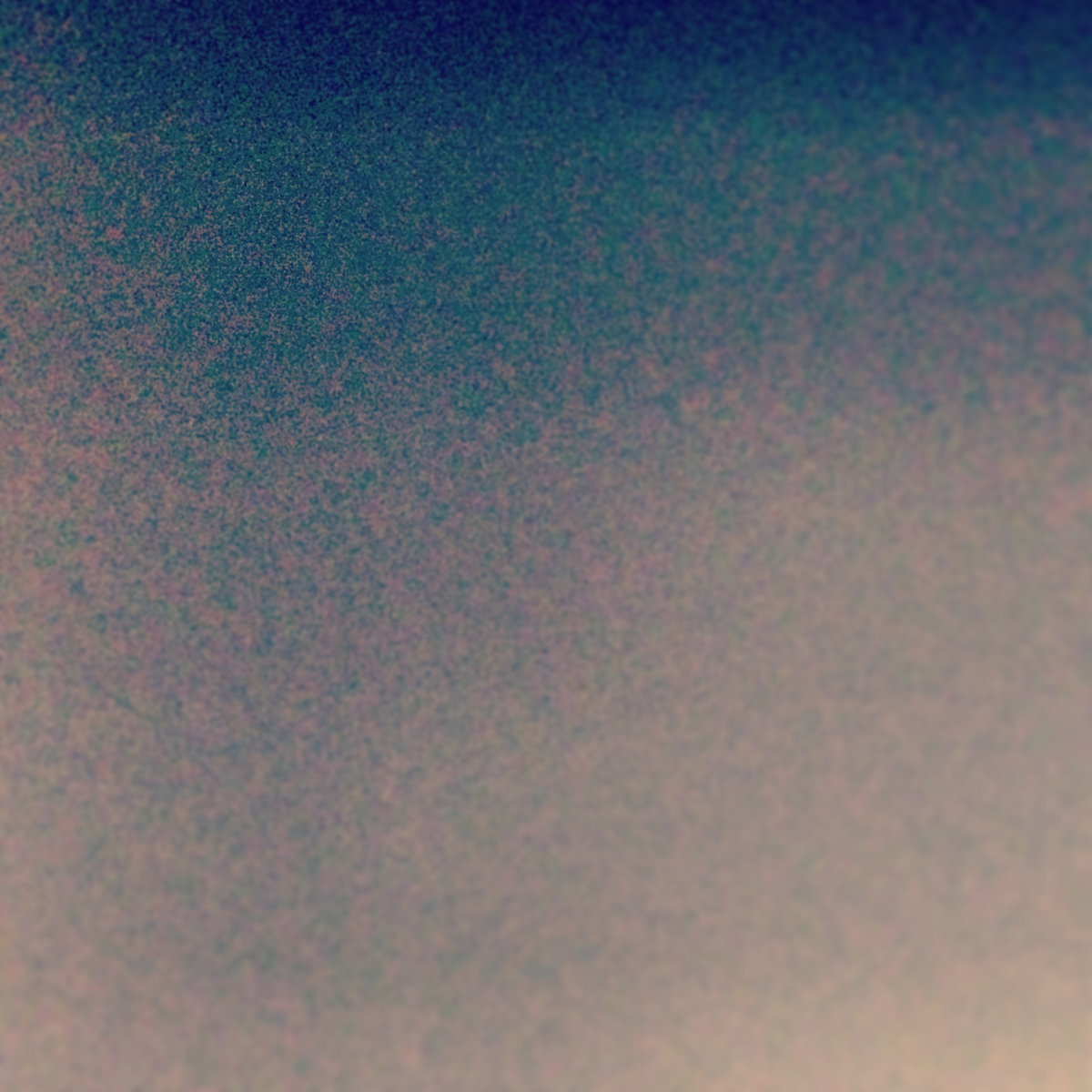 Los Angeles-based sound and visual artist Yann Novak's Surroundings originated as a site-specific sound performance commissioned for the Hamon Observation Tower at the de Young Museum in San Francisco by the Soundwave Biennial. Like many of Novak's recordings, Surroundings lives as both a document of context as well as its own meditative musical statement. The environment of the de Young lends its acoustics as Novak gradually fades in his signature radiant haze. This cloud of shapeless drones is accentuated by the field recordings of the surrounding Golden Gate Park, with Novak's swarm of electronics and environmental recordings embedded within one another. As a result, the album serves as a document of this particular time(s) and place(s) but also stands alone as its own self-contained drone. One might argue that by virtue of deliberately sourcing sounds from the space and surrounding park, Surroundings is, at its core, the antithesis of ambient listening; this is not music that is intended to fade into wallpaper but instead serves as a living, breathing, in-the-moment experience that encourages listeners to hear its quiet details and environmental resonance. At 28 minutes, it's a shorter one from Novak, whose releases on his own Dragon's Eye label are often at least an hour, but it makes sense given its installation context; most passersby won't be likely to stick around for a full hour. In the bigger picture of Novak's repertoire as a sound artist (and considering it more as standalone audio, free of context), Surroundings feels like a piece within the scope of his larger ongoing body of minimal sound work, set apart by its marriage of inspired site-specific collaborations with the sublime, electronic atmospheres at which Novak so often excels. Deep, meditative, and immersive – highly recommended.