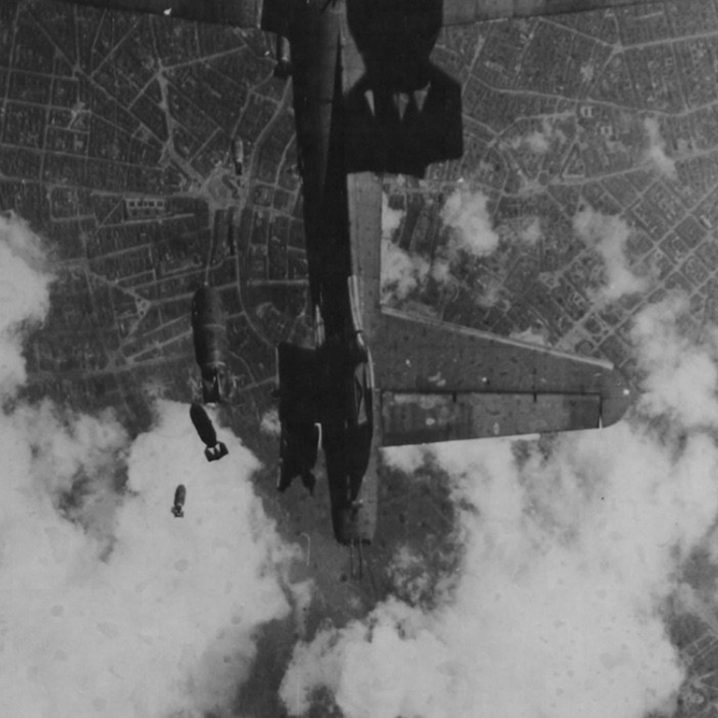 Since From the Mouth of the Sun debuted in 2012 with Woven Tide (Experimedia) Dag Rosenqvist and Aaron Martin have been continuously honing their craft with solo and collaborative projects almost too numerous to mention, so it was very exciting to hear them announce a new FTMOTS project in 2015. October finally saw the release of Into the Well and both the music and the handsome bespoke limited packaging from Fluid Audio are as special as we could have hoped for.
The good news for those who loved Woven Tide – and that should be pretty much anyone who's heard it – is that the potent alchemy of Rosenqvist's immersive layers of keyboards and guitars melded with Martin's resonant bowed and plucked strings is just as distinctive and mesmerizing as ever, while Taylor Deupree reprises his role at the mastering controls. There is a subtle shift with the new record however. Compared with the abstract sprawl and crepuscular mood of its predecessor, Into the Well is more compactly focused and somewhat less somber, thanks to its aviation inspired central theme.
A triumph of sparse destructive simplicity, Into The Well is an uncompromising and evocative tribute to sacrifice.
'Path for Air' begins simply with a steady pulse of naked piano and Martin's bow drawn expressively across his cello and the music itself seems to ascend as it unfolds expansively. 'Bodies in Fog' may be the brightest sounding piece we have heard thus far from FTMOTS – the glockenspiel, chimes, and shimmering strings keep us aloft. The exquisite amassing of layers that occurs over the course of 'Braid & Tomb' highlights the duo's inventiveness as composers and multi-instrumentalists (the use of the banjo here in particular), while 'In the Forest Side by Side' sonically emulates the momentum of flight right down the spinning propellers and 'Path for Blood' provides an elegant but wistful waltzing interlude.
This all sets up the centerpiece of the album, the stunning eleven minute penultimate title track. Perhaps one of the most gorgeous pieces the duo has ever produced, it is graced by vocals arranged and performed by Dawn Smithson and Jerker Lund and features horns by Henrik Munkeby Nørstebø (trombone) and Jenny Olsson (French horn). It is also the most somber, and emerges as a moving requiem for the album's nameless protagonists before its emotional weight is lifted by the gentle final coda 'Walking Behind Glass'.
Each piece on Into the Well is beautifully composed, layered, and performed and thanks to a cohesive conceptual vision it becomes more than the sum of its parts. It is both an artistic triumph and a fitting homage to a brave and intrepid generation of people who took to the air.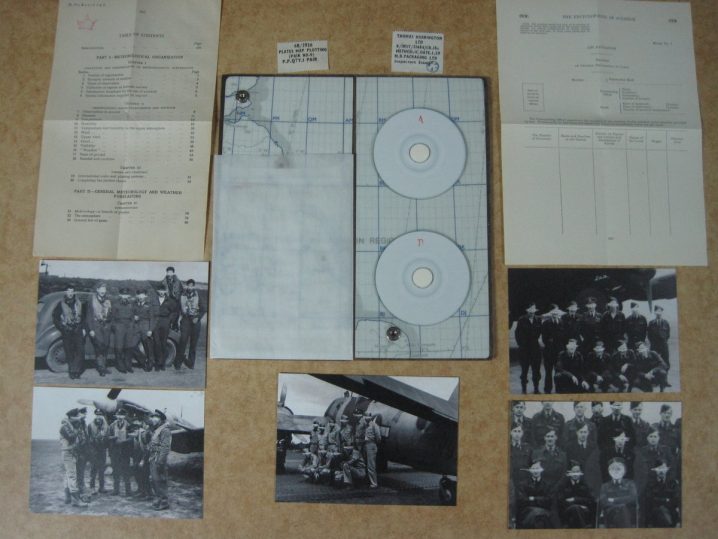 The deluxe package [unfortunately sold out] of Into The Well includes original vintage (1950's) interceptor/plotter maps/pilots kit, 2 x detachable numbered map plates, 5 x luxury double sided A6 prints, hand typed/numbered glassine bags, 2 x CD, original vintage (1940's) Air Ministry Meteorological Office information, original vintage (1930's) aviation notes by C G Burge, original inspection stamps, and no two packages are exactly alike. Although you may not be one of the few lucky ones to get your hands on the above physical copy, the digital version is still worth your buck!