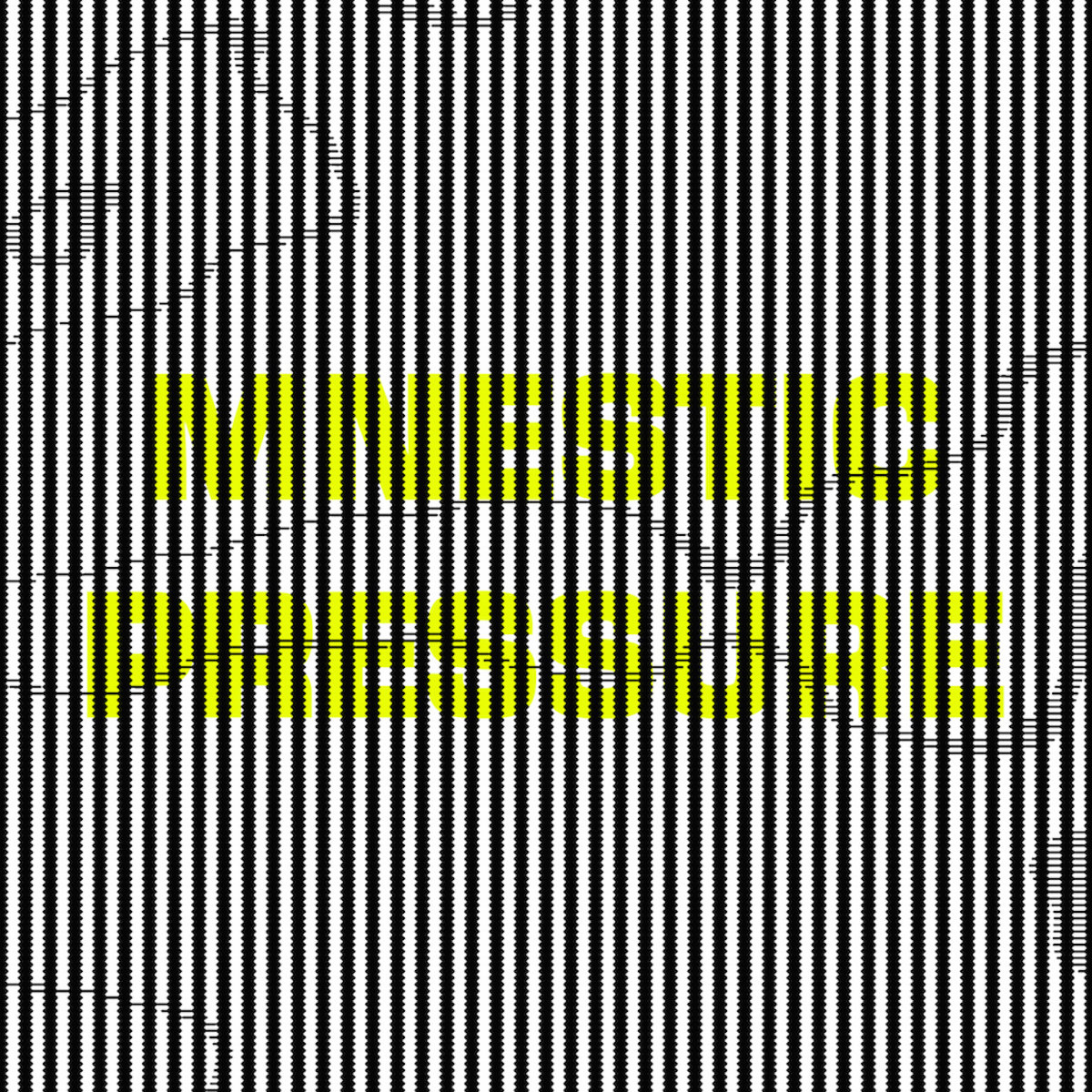 Lee Gamble's latest album is a delicious concoction of triggered flashbacks, contorted bass, and experimental beats. In a way, the record is both, an interesting diversion for this London-based producer, migrating from Pan over to Kode9's monumental, cutting edge imprint, and Hyperdub itself, taking a less conventional route into an innovative arena with this fascinating release. Gamble's last full-length, titled Koch, appeared in 2014, and quickly became a favourite among the followers and critics alike, gaining more than a few accolades and elections on best of the year lists (including Headphone Commute, of course).
Mnestic Pressure is not much like its predecessor – a bit devoid of rhythmic structure, repetitive basslines, and patterned stamps. That doesn't mean that it's not there. Hiding beneath the surface is a rather deconstructed echo thereof, which makes it a much more interesting listening experience, at least for these ears. With mind-warping glitch-swirling void-stirring elements smelling of Autechre (like the track "Sweva"), a bit of Squarepusher's broken Amen breaks (hear "Ghost"), and even a hint of dismantled Andy Stott paired with a savory harsh tonic of Florian Hecker (it's all in there, if you really dig), Mnestic Pressure rewards a discerning connoisseur of lo-fi sound, abstract rhythms and software-controlled phrase manipulations upon subsequent active listening sessions. And then, just when you know it, it will twist on you again.
"From 'Diversions 1994-1996' (2012) through to 'Koch' (2014) – my music felt like I was dealing with signals from elsewhere," says Lee, "signals from the unconscious, sub-aqua, hallucinated, dreamt. 'Mnestic Pressure' feels like their decoded offspring, a terra interpretation."
Peeling the crumbling paint off the cold stone brick foundation of this album reveals a collection of cherished jigsaw pieces, which, when re-assembled, present a deeply personal painting, masking just beneath the grime. On many occasions, listening to the 13 transmuted tracks of this obscure mould of sculptural disintegration, I feel like a judge on a panel of one of those television competition shows (Penn & Teller's "Fool Us" comes to mind), where I am busy taking notes and consulting with the advisors, on judging the secret behind the magic within each closely rendered sonic trick. Was that a snippet of jungle beneath the dropping bass? Except that I don't have the answer, and, honestly, would prefer to leave the illusion be unknown.

Mnestic Pressure marks a new and interesting point in Gamble's musical career, which has been recently augmented by his orchestral works performed by the London Contemporary Orchestra in a cave in Yorkshire, as well as a new Audio Visual performance presented by Tate London in November. You can also dig the internets for his BTS Radio or RA DJ sets.