Bluetech
Holotrope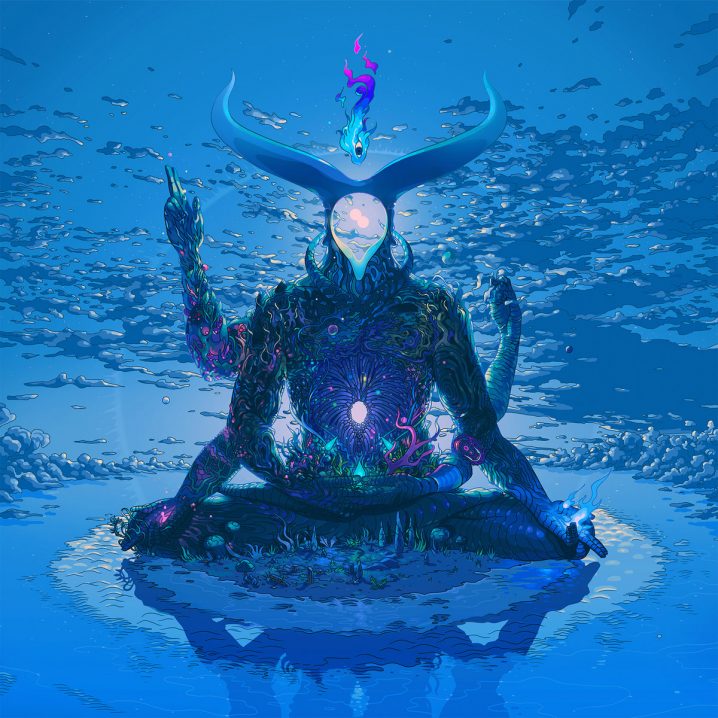 I feel like the world has moved on from the psy-X influenced post-genres, although, I'm sure, the kids are all still dancing in the night, and yet, in the remaining last few rays of sunlight there is a standout in the genre-defying meditative music. I have been listening to Evan Bartholomew's recordings as Bluetech for more than fifteen years now, with memories taking me back to the days of Chilluminati and the three-day outdoor festivals we put on in Chicago, featuring music from the Aleph Zero Records, Interchill, and his very own, Native State Records. And although I hear the gradual progressive change in the sound design and complex manipulation of the aural tapestry that holds it, behind the veil of the splendid and majestic, there is still _the_ Bluetech whom I recognize at once. Through the dubbed-out minor chords, and vibrating leads, and the punchy beats with just a tad of those rebounding tiny specks that flicker on the stage and then delay away, Bartholomew leads us through the labyrinths of sound, twisted and explored through modular design and spacious textures. Embarking on a journey with Holotrope is more than just investigating outer space – it's about probing inner space as well, extremely intricate and blue, just as this absolutely gorgeous cover by Funi represents. "Inspired by Holotropic Breathwork, meditation, lucid dreaming and journeys through the imaginal realms, Holotrope presents a map of movement through layers of perception. Starting with a centering in the physical body and descending into the realms of expanded awareness and ego dissolution, the music charts a serpentine path through ever deep states of being." Thank you for this, brother, it's much desired… and do know that I'm still here, listening to everything you have to say… Always.
Suumhow
Secuund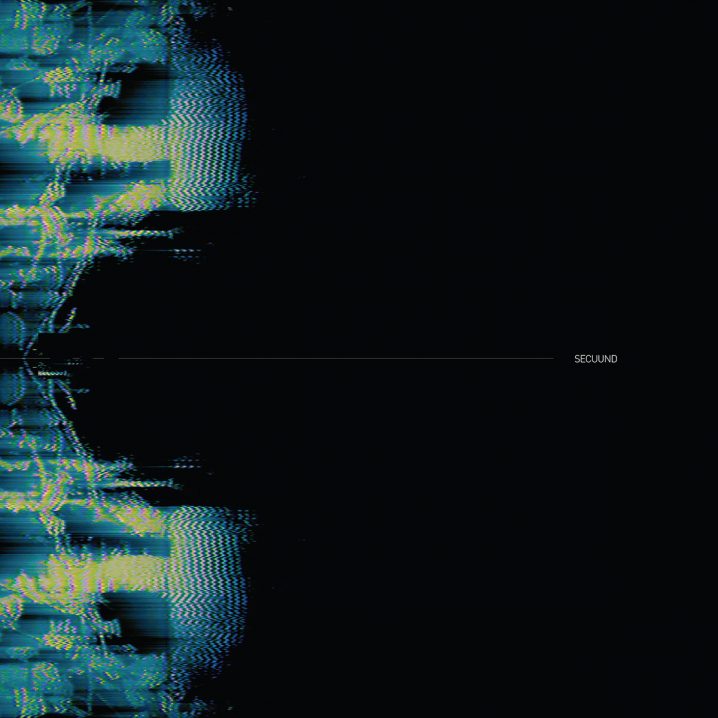 Somehow Secuund is Suumhow's second release. And if you missed the debut release on n5MD in 2018, titled Crash_Reports, or failed to tune into the two curated mixes for Headphone Commute, Muuscle Mix 1 and Muuscle Mix 2, well, you're in for a treat then, especially if you're a fan of glitch and IDM, the type that got it all started… As Autechre left behind its gratifying candy for the brain and moved towards unreproducible abstraction tweaked through live manipulations, the deep dark void that left us starving for the fix was filled by up-and-coming fans and children of the genre. Enter this experimental duo from Brussels (Belgium), who twist and warp the crunchy percussive elements alongside still melodic space, allowing for your mind to latch on to a pattern, unlike the ever-evolving organisms that crawl from pitch-black stage illuminated by the laptops. I'm not attempting to put down the latest Autechre [I did, indeed, try to get through all of the AE_LIVE and NTS Sessions just for fun], but they do feel more and more like a live debugging session of a runaway algo… and I am simply unable to connect. Whereas Suumhow still produce, arrange, and engineer compositions, with central themes, developed platforms, and a structure fit for use, which keeps all of my neurons gladly firing and in return delivers chemical, cerebral joy. And that is why somehow I still return to Suumhow for the Secuund time. Pick up a limited edition transparent sea-blue vinyl directly from the label, or seek a MiniDisc for all your retro-sonic needs.
Lee Gamble
Exhaust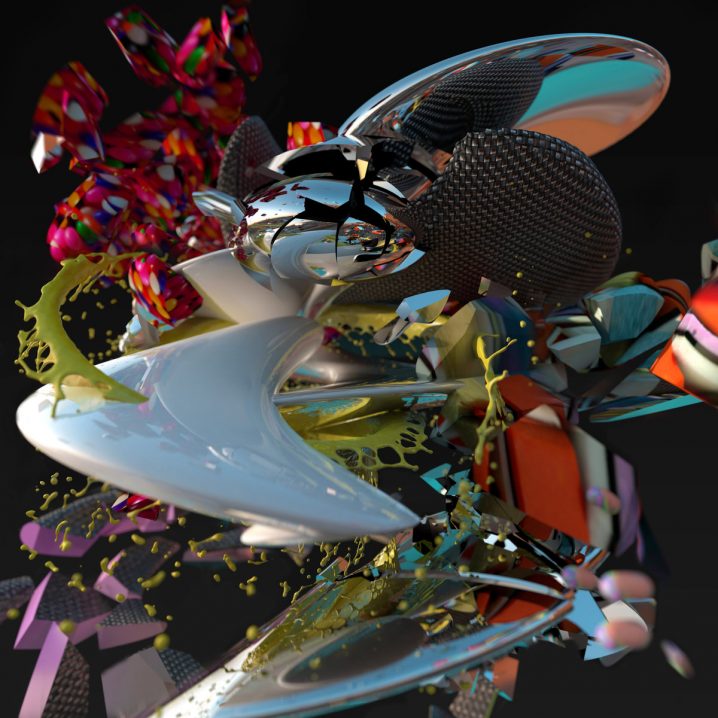 I think I missed Lee Gamble's In A Paraventral Scale EP released earlier this year on Hyperdub [it came out around February when I was still recovering from my end-of-the-year music binge and subsequent hangover], but I definitely grabbed his second EP, titled Exhaust, and now I'm listening to both from the very beginning, especially because these individual releases [and yes, they'll be one more!] will collectively make up an album, titled Flush Real Pharynx split across all three EPs. "The triptych loosely explores three stages of the Semioblitz – the aggressive onslaught of visual and sonic stimuli of contemporary cities and virtual spaces." While the initial entry is in some cases still very 'musical' in nature, with its experimental sound design, synthetic folds, unwinding coils, and dropping bass, its follow-up is an abstract and pretty dark affair. Exactly how I like it! The city noise is meticulously deconstructed into its sub-granular components, and then assembled into a jittered trip of broken glass beat, sliding synth chords, and a wild seek across a twisted wavetable. Fumes of early drum and mental bass permeate throughout these amorphous pieces to trigger the flashbacks of the warehouse raves, with Aphex Twin uncorking his first jinn, while Gamble takes the lead in this demonic vapour. It's a chaotic ride, one which I have taken more than just a dozen of times, but like a pressed and stamped-out pill, you never know the place which it will take you, as all familiar and structured melts into strange, ambiguous, and romantically insane. Be sure to also read our words on Gamble's Mnestic Pressure out on Hyperdub in 2017.