With this another installment of Sound Bytes, I share with you my latest favorite selections in minimal-dub-tech-house and funky polished beats. First up is a brand new release from Thoughtless which should keep your heads bopping, rolling into the latest from Echocord, and when you're all warmed up, confidently stepping into the darker territory of M-nus output. By now it's no secret that I enjoy the mind cleansing minimal beat – I have always been hypnotized by the kick-click-tick-tocks. I hope you enjoy this mini itinerary for your upcoming trip.
Limaçon – Tarry Not (Thoughtless)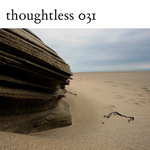 Deriving from the Latin limax ("snail"), a limaçon is a geometric circular pattern, similar to that of a cardioid. Santa Cruz based Christopher Lee, adopted the name Limaçon in 1997, to create a solid, minimal, and driving sound of tech-house, that cleans out the crevices of my mind, previously occupied by all noisy thought. Yes, this extremely hypnotic, four-to-the-floor beat, is relaxing for me. Once your focus latches onto the repetitive patterns, it leaves no room for worries, anxieties or concerns. There is just this sound, rolling forward with the clean, polished, granular synthetic sounds. In his bio, Lee talks about his production : "I try to keep a balance between something for your mind and something for your body, between experimenting with new sounds and giving people something they can grab onto." With a few digital releases and 12-inchers behind his belt, Tarry Not is Lee's debut album, on Canadian digital label, Thoughtless Music. The latter, by the way, is part of the extended Native State family, with a few excellent releases by Noah Pred, Evan Marc and KiloWatts. Recommended for the minimalists and followers of Steve Bug, Claro Intelecto, and Surgeon. Be sure to pick up your digital copy directly from Beatport [preferred], also available on Bleep, Juno, and of course, iTunes.
Luke Hess – Light In The Dark (Echocord)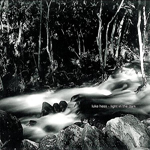 Following a half a dozen of 12″ EPs, Detroit raised Luke Hess lands his debut full length on Echocord. The Copenhagen based label is famous for its minimal, deep, and dubby output with releases from Rod Modell (aka Deepchord), Quantec, and Mikkel Metal among the many. Embedded deeply in the names of the nine tracks, and the title of the album itself, Light In The Dark, Hess projects a few spiritual connotations behind his music and the central theme. If the search for enlightenment is not your cup of tea, then perhaps the sound of light rolling tech-house beat, deep bass, and echoed minor chords will show you the way. Full of Detroit minimalist elements, the album trots on through lush textures and spacious atmospheres, measured by a tight and punchy kick. Light In The Dark is a steady, meditative, cleansing, and an eye/ear opening experience. Great for the headphones and dance-floors alike. Be sure to also check out Ignite The Dark Remixes EP with reworks from cv313, Marko Fürstenberg and Mikkel Metal.
Hobo – Trackz (M-nus)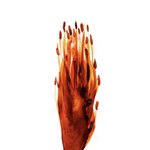 Since I'm in a minimal kind of mood, it only makes sense that I turn next to Richie Hawtin's Canadian label, M_nus. By the way, Hawtin has recently announced the return of Plastikman with a new album in the pipeline. One can only hope that it will live up to our expectations. But back to Hobo, whose real name is Joel Boychuk. Along with Adam Young, Boychuk has already released as Tactile, see Silent Movie (M_nus, 2007). For his solo project, Boychuk collects four tracks on a 12″ (and eight on a digital release), showcasing extremely clean and minimal techno, with polished production skills and an ear tuned to perfection. Look, this is mind cleansing, shamelessly stripped, pounding techno, and I'm not at all embarrassed to be in love with it. Boychuk's bio on the label's page begins with "Sometimes you have to lose yourself in order to find a better way. It's not a conscious decision, it can't be forced – it's just the way of the wanderer…" And that is precisely how I feel when listening to this music. Recommended for the likes of Geiser, JPLS, Heartthrob, Ben Klock and Redshape.