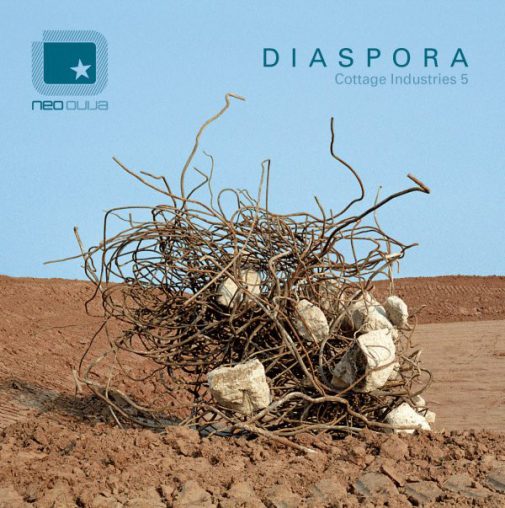 Neo Ouija is BACK! That's right kiddies. After closing its doors in 2005, the Devon (England) based label originally started by Lee Norris (Metamatics), has re-opened its doors, and is now managed by Martin Hirsch (aka Deer and Random Noise Productions). Propelling many electronic musicians to fame, Neo Ouija is responsible for much output from Geiom, Bauri, Accelera Deck, Kettel, Funckarma, Apparat, Xela, Secede and many others! With this first double disk compilation, Hirsch is introducing us to a brand new roster of musicians. Additional contributions towards the comp include a few notables like Move D, Maps & Diagrams, and Kangding Ray.
As with many other collections showcasing the upcoming works, it is difficult to pinpoint a specific genre, especially across a large radius umbrella like Neo Ouija. This fifth installment of Cottage Industries series, titled Diaspora, traverses the styles across its thirty (30!) tracks. Starting off with an excellent IDM track by MXM (an artist I'm planning on watching closely from now on), the selection of tracks on the first disk progresses into tech house, dub techno, and deep house. The second disk is a favorite of mine, and features more experimental, glitchy downtempo and IDM. At number twelve, another favorite of mine, Seven Ark, returns with familiar twisted loops, melodic pads and few remains of bouncing marbles with a track titled Version 2. The compilation signs off with a short ambient interlude from Nacht Plank And Shintaro Aoki that wets my appetite for the things to come.
I'm really happy that Neo Ouija is back and I congratulate Martin Hirsch on resurrecting the label that will continue contributing towards the evolution of sound.