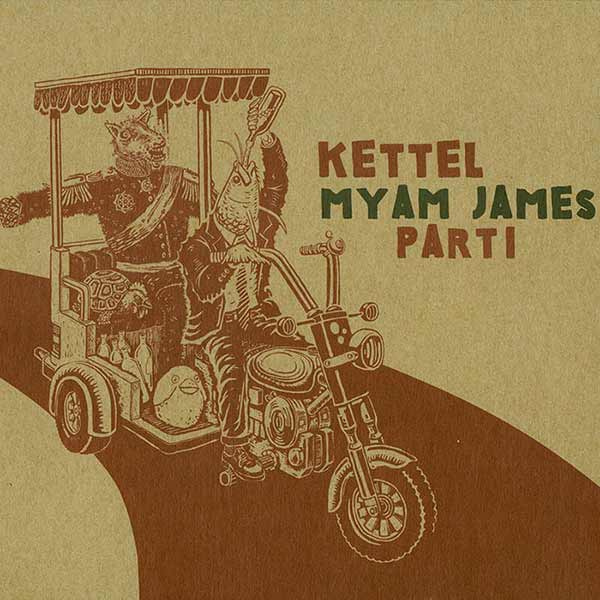 Reimer Eising, producing under the name of Kettel, is no stranger to the IDM scene. Since 2001, Eising has vigorously released a dozen EPs and nine full length albums on a handful of respectable labels, such as Planet Mu, Neo Ouija, DUB, Merck, Kracfive, and his home label (which he co-runs with his brother, Wouter Eising and Kristian Peters), Sending Orbs. His last album, Myam James Part 1 was originally scheduled to be an EP, but Eising's onslaught of his mind-to-music-stream has borne not one, but two albums in the Myam James series.
Based out of Groningen, The Netherlands, Eising is a classically trained musician, growing up playing piano since he was five years old. His love for Bach is clearly evident through complex, mathematical, and harmonic progressions in the acid driven, micro programmed, and organically acoustic pieces. From the album page on Sending Orbs: "Kettel manages to squeeze uplifting, warm, cheerful and enjoyable music out of his kettle and pottery factory, which is sad, melancholic and sensitive at the same time."
The tracks on Part 1 are as intelligent as Inteligent Dance Music can be, with excellent production, masterful effect control, and instantly memorable melodies. Towards the end of the album, the track My Dogan (from the album My Dogan, on Sending Orbs [2006]), gets a treatment by Phoenecia. We also get an excellent remix from Secede, of another track, Church. Highly recommended if you like Aphex Twin, The Flashbulb, Jega, Barry Lynn and Wisp.
Don't forget to check out Myam James 2, released in 2009