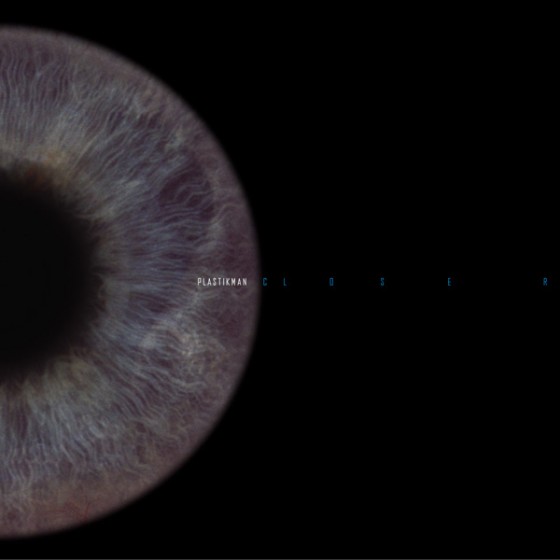 This flashback is supposed to be another installmanet of my Random Vinyl of the Week series. But I'm already cheating… A little bit… I did indeed pull out this triple twelve-incher from my vast record library (the correct term is discothèque, right?). But it is still shrink wrapped! You can't expect me to break the seal on this collector's item, can you? And, of course, I have a CD version of this 2003 album right here. Plus the disk release contains four extra tracks! So back it goes, whence it came from, to age and marinate some more.
Meanwhile, Richie Hawtin is already thumping, laying out some mean bass over reverberated strings. I turn up the volume. I always turn up the volume for Plastikman. Hawtin's control over dynamic range of cranium vibrating bass, and tiny little white noises in the background always creates a hypnotic experience. The pitched down, evil, and creepy Hawtin's voice is reciting some dark lyrics:
I don't know what's left to gain
All the guilt and now the blame
I don't want to stop this game
I'm starting to enjoy the pain
The rolling lower frequencies are penetrating every nook of my studio. The light bulbs are shaking in their sockets. Something just fell in the deep cavern of my closet. Closer is an intense experience, with little release, like an involuntary muscle spasm induced by an alternating current. The themes of paranoia, schizophrenia, and claustrophobia saturate the music. Is this what we get when we get closer to Hawtin? The album tends to continue the discomforting ground work laid out in Plastikman's previous minimal release, Consumed (M_nus, 1998). Moving further away from staple sound of 909 repetitive techno beats, 303 acid sweeps, never ending delays and mind warping arpeggios, Ontario based Hawtin continues his exploration into the deep, the dark and the minimal.
A lot of people have dismissed Plastikman as just another speck in the Detroit techno scene of the early 90s, being in the right place at the right time. And at times I wonder if his sound is only exciting because I've been listening to his earlier albums, Sheet One (1993), Musik (1994), and Recycled Plastik (1994) nonstop back in the 90s. But as I mature, revisit, and analyze the sound [which continues to be imitated by many up and comers], I think Richie is here to stay. Even if we haven't heard from him in over five years! Hawtin's owned Canadian labels, Plus 8 and M_nus continue to thrive and output some solid material. For a quick taste of 2008 releases check out Heartthrob's Dear Painter, Paint Me and Gaiser's Blank Fade.