[…] a cocoon whose ascending and cyclical pulsations intoxicate us, as if under a hypnosis…
"E Quindi Uscimmo A Riveder Le Stelle" is the very last piece on a six-track release by Frédéric D. Oberland, titled Labyrinth, for his very own NAHAL Recordings, a label whose ownership he shares with Paul Régimbeau (aka Mondkopf). The imprint itself takes its name from a mythological labyrinthian diagram hiding a map of the path to the new world. This is only a third release for the French label, and we can already get a taste of all the eerie things to come. And if you're already a fan of Oberland and his past works as Oiseaux-Tempête, then you're in for a treat…
Dark and noisy, the track begins as a continuation from its predecessor, "La Part Du Feu", which built up into this distorted explosive opening, the whispers still guiding you deeper inside, as you explore its layers of pitched down percussion, harmonic pipe, and dark energy, with which this multi-instrumentalist courses your path. This downward spiral is not accidental, as Oberland meticulously paints "a vertiginous dive into George Bataille's 'Inner Experience' and the cave of Dante's 'Inferno'".
A condensed version of a sound and visual installation created in the basement of the contemporary art space Labanque in Béthune, "Labyrinth" invites us to bear witness to the loss of landmarks and to feel the immersive sense of trance […] In a continuous game of call and response between the intimate and the vast, 'Labyrinth' plays with the dynamics, the silence and the musical genres, kneading and pulling the form and structure of the tracks in ever-changing attempts towards transfiguring the chaos.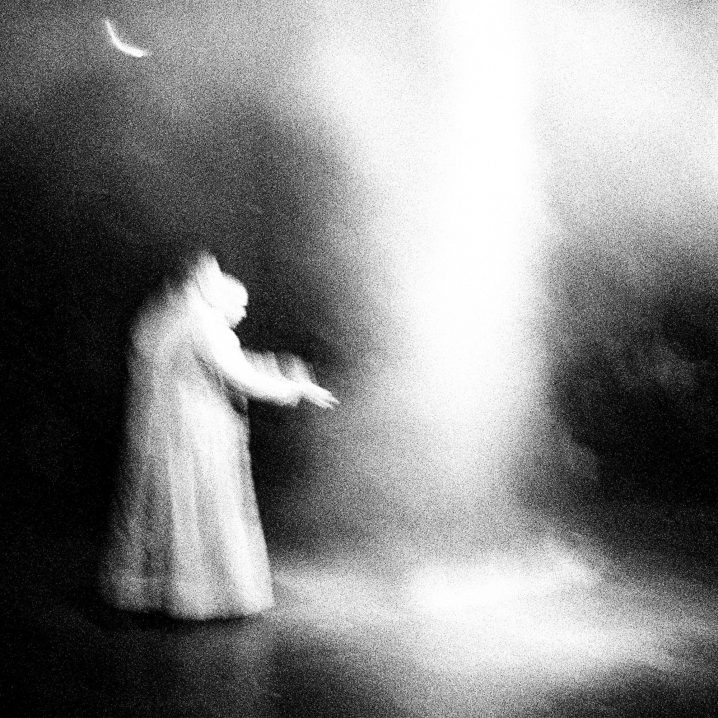 The album is out this Friday, October 26th, available as a digital release and a beautiful vinyl pressing. Be sure to also check out a previous catalogue offering by Mondkopf and Charbel Haber recording under a pseudonym, Good Luck In Death, with another beautiful title, They Promised Us A Bright Future, We Were Content With An Obscure Past.