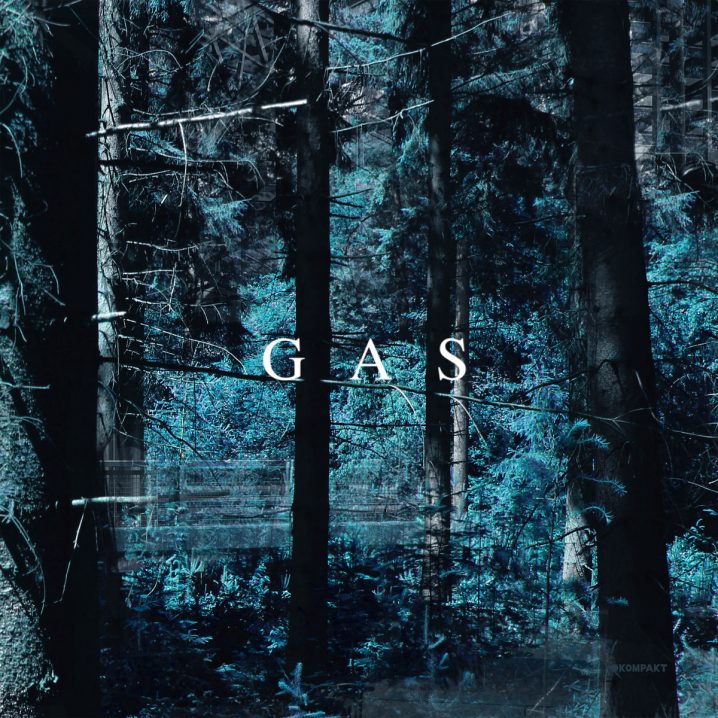 I think it is fair to say that if you've been around electronic music since the early 90s, you know of Wolfgang Voigt, his legendary Cologne (Germany) based Kompakt label (which he co-founded with Michael Mayer and Jürgen Paape), and of course, his monumental project, GAS, which has adorned our minds ears on Mille Plateaux. I suppose it's also fair to say that if you've been a fan of Voigt's signature sound, explored through various pseudonyms, including the famous Mike Ink., Sog, and Studio1 among the many, you don't even need these words to tell you how important this latest release is. Narkopop is especially important since GAS has not released any music for nearly seventeen years, with the last album Pop out in 2000, followed by a box set collection of Nah Und Fern eight years later, basically immortalizing the sound. So when this unexpected slammer dropped from the void, we were all, instantly, ears.
The music on Narkopop is way outside the norm of ambient techno, and the fans of Biosphere, William Basinski, and The Caretaker sound will immediately latch onto its orchestral, loop-based, lo-fi stretches of a decelerated symphony, with driven forth subliminal percussion, approaching a subterranean heartbeat, a beating machinery, a pulsing living thing. The aesthetic is clearly defined, with Voigt unafraid of repeating its concept throughout the ten prolonged pieces, as the strings slowly stream, in and out from the below, in the endless ocean of sound, propelled forward by the engine of life. As I listen (and as I write these words), it occurs to me that all organic matter around us has some flow, all organic matter has some rhythm, and all of it is locked within some pattern, cycle, loop. Understand this and accept how all this music is an aural counterpart to everything around you, and how specific albums fall within the harmony of the universe.
Voigt's Narkopop does not come with a press release. The track names are numbered and are all the same. The only hint to the potential concept of the album is by its name, conveying, perhaps, a reflection of a popular sound, dilated, magnified, abstracted and deconstructed into its bare elements, which are left alone, to move, to breathe, to tide, in their lethargic, drowsy and hypnotic-inducing mind-state of a dream, where music coils, and bends, and curls upon itself, throughout time, throughout pulse, throughout tempo. And if perchance you feel this way with sound, then Voigt has turned his vapor into fog, the one that envelopes and merges with your body, engulfing every crevice of your mind.

The album is available on digital, CD, and as a 3×12″ artbook edition (including the compact disk) [the one I personally opted for], which comes with a 24 page bound booklet of ten tinted photographs of foliage, forest, and [superimposed?] industrial imagery of gates and distant buildings. This artwork continues the theme of cover art explored with previous GAS albums. Narkopop is recommend for fans of the above mentioned artists, as well as 36, bvdub, loscil, and, of course, followers of the Pop Ambient series on Kompakt, or those, especially rare souls, who haven't heard this music, but managed to connect with all these honest words.