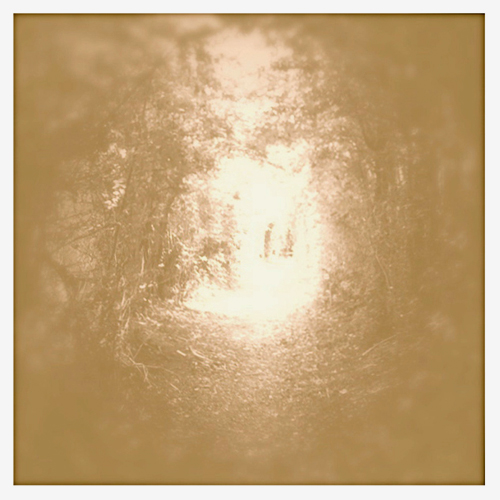 Originally released in 2008 as a digital download on Rope Swing Cities (a Denver-based netlabel responsible for albums by Celer, Jamie Drouin, and Ian Hawgood), Subtle Trees matures into a physical album for the third catalog entry in the Nomadic Kids Republic family. This gorgeous seven-track album explores the subdued modern-classical side of Jason Corder, recording under the moniker offthesky.
On the album, ambient swells of organic instruments coat the sonic canvas with thick textures of sound; barely droning waves recede into the background, allowing the piano and the strings to dance in light shimmers. With title tracks references to trees, grass, and pollen, Corder involuntarily bestows a particular image – a night buzzing with insects emerges from within, cradled by the sounds of dropping water, falling leaves, and many other outdoor field recordings.
"As a sort of pantheist, or at least an artist who finds great stories hiding in the vast visual subtleties of nature – Subtle Trees is a classical music collage as much as it is an homage to classical music. It's core is created through sounds gathered in the owl hours by sampling ancient instruments whose cores were derived from the trees of nature. These sounds were layered like lichen on an ancient pantheistic sculpture".
This is not the first album that Corder shares with the label's curator, Ian Hawgood. In 2009, offthesky released a 30-minute drone piece for the first catalog installment in Hawgood's then new offshoot, Tokyo Droning, titled Flourescence. A year later, Corder returned with another full length album for Hawgood's main label, Home Normal, titled Hiding Nature. It is only appropriate that Subtle Trees gets repressed on Nomadic Kids Republic (note: the track "Swallow Shallow" is a different version than the one appearing on Rope Swing Cities). Subtle Trees is a poetic piece, full of delicate winks and purely magic moments. Recommended.
Be sure to check out a Sound Postcard : offthesky feat. Morgan Packard
We also have Two and a Half Questions with Juxta Phona and offthesky and a review of The Beautiful Nowhere from our earlier Hibernate Special.
This review is part of our Nomadic Kids Republic label special…