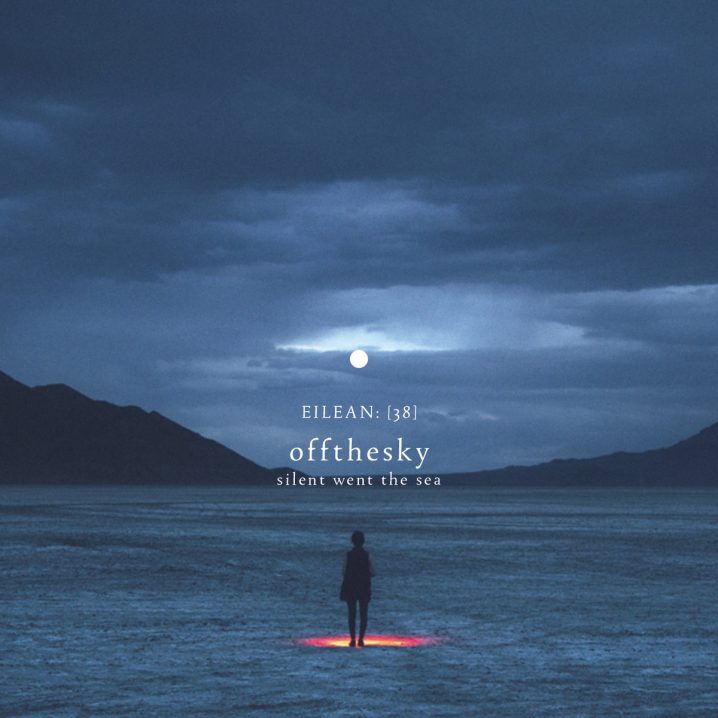 Originally from Kentucky and currently based in Denver, Jason Corder has made an indelible mark in the realm of electroacoustic and experimental ambient music under a variety of monikers with the best known and most prolific being offthesky. With silent went the sea, he joins the luminous constellation of artists that have contributed to the Eilean Rec. project with an exceptionally nuanced and evocative record that explores a special kind of stillness that can only be experienced on shoreline. Here, at Headphone Commute, we love Eilean releases – and as long as they keep coming, we'll keep covering them (see our Eilean Rec. Label Special Sound Bytes and 12 pieces podcast).
Before we dive into the album, here's a quick catalog crawl along Corder's favorites and recommendations. Last year, offthesky was featured on our Best of the Year lists with The Serpent Phase released by hibernate label. Corder has also contributed to the catalogs of Wist Rec, Infraction, Dronarivm, Home Normal, Full Spectrum, Rural Colours, Tokyo Droning, Experimedia and Symbolic Interaction. Along the way, he managed to collaborate with Billy Gomberg, Darren McClure, Radere, Pleq, Ryonkt and many others. And I'm not even beginning to cover his singles and EPs. So dive deep into the catalog and enjoy. Now back to silent went the sea…
The concept for the album title stems from that rare moment on the beach when all of the waves cease and there is a loud lull of silence before waves start crashing again.
But it must be said that silent went the sea is not a placid new age beach fantasy, but rather a musical distillation of a much more visceral experience of standing before a mighty force gone momentarily quiet. There is beauty and wonderment here, but also a sense of mystery and foreboding in its brooding opacity, a respect for the immense latent power of a vast ocean hiding invisible engines of movement and shadowy behemoths in the darkness of its fathomless depths.
Among these eight carefully constructed soundscapes Corder integrates the violins of Anna Hess and Julie Slater, the cellos of Maggie Thompson, Danny Norbury, and Jiah Shin, the voice of Shilpi Gupta, and the atmospheric percussion of Brian Archinal (water instrument / vibes / bowed crotales) which all serve to enhance the remarkably rich and organic feel of the record to create something truly immersive and completely transportive. silent went the sea features stunning cover art by Lunakhods and is released as a limited edition CD with an accompanying DVD that contains a video filmed for each of the eight tracks and a bonus digital EP. The pre-orders sold out within hours, but there is always the chance a few more might become available and you should get a digital copy anyway.
©
Words by Brian Housman of Stationary Travels
Additional editorial by HC