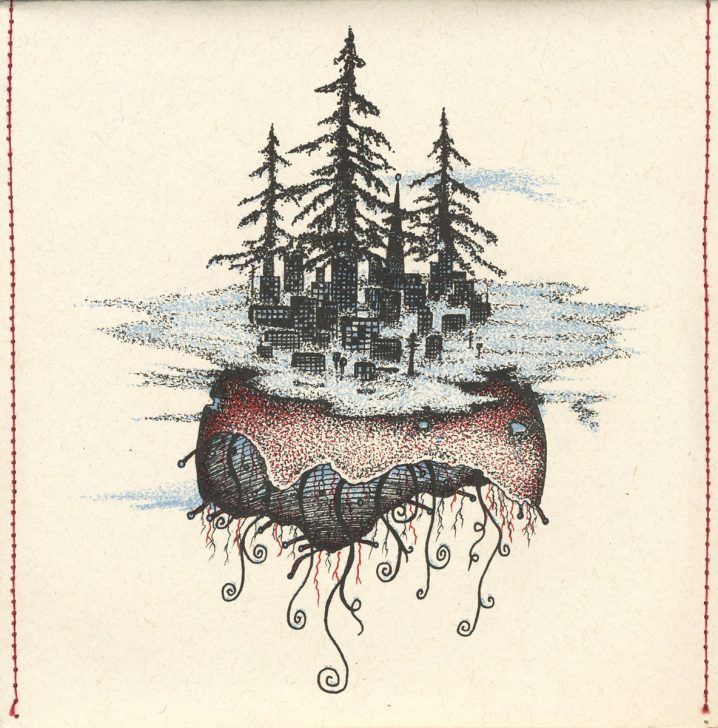 With its fifth limited release, Somnia is introducing Juxta Phona & Offthesky to the rest of the world. Starting off with some ambient and modern classical sounds, Somnia delivered a little surprise with their last release by Evan Marc and Steve Hillage. In Dreamtime Submersible the duo has married dub techno and hypnotic ambient sound into a critically acclaimed composition that speaks for itself – the 777 limited copies are completely sold out. With the signing of Juxta Phona and Offthesky onto the label, the dub journey continues, this time with a jazzy swing.
On !Escape Kit! the artist experiments with dubbed out, hazy, and definitely groovy beats, lightly sprinkled with tiny glitches and IDM treatments, but nevertheless purely organic sound. Instruments like vibraphone, sax, and jazz guitar quickly find themselves in a surreal atmosphere surrounded by acoustic drums, synth bleeps, clocks and paper rips. As if the local jazz band from the 60s has been secretly miked during one of their nonchalant improvisational coffee house performances, with the cables running through the walls into upstairs laboratory, where Juxta Phona and Offthesky feed the signal into their vacuum tubes, magnetic tapes, and digital machines, to twist, to bend, and warp the time, the sound, and reality. Inconceivably somnific, somniferous, somnolent.
Here I want to applaud the art of Ray Massini, who has been printing the recycled paper covers with soy ink for every Somnia release. The illustration depicts an urban city rising above the skies, overgrown with evergreens, all floating on a piece of earth uprooted from its core. I need to get out. I need to withdraw. I need to return to my essential center of being. Where is my escape kit?
Pick up your copy of this limited release while it hasn't run out. Clearly, by this point, Somnia is a collectible label, where each release shines on its own. Highly recommended. You will absolutely love this if you enjoy Dictaphone, Swod, Julien Neto, and Porn Sword Tobacco.