Happy Sunday, and welcome to yet another installment in our Sound Bytes series. Today we catch up with some recommendations from Stationary Travels, digging up the gems you may have missed this past summer. And remember, just because there are fewer words in covering these pieces, doesn't mean we like them any less. Enjoy!
offthesky
the serpent phase
hibernate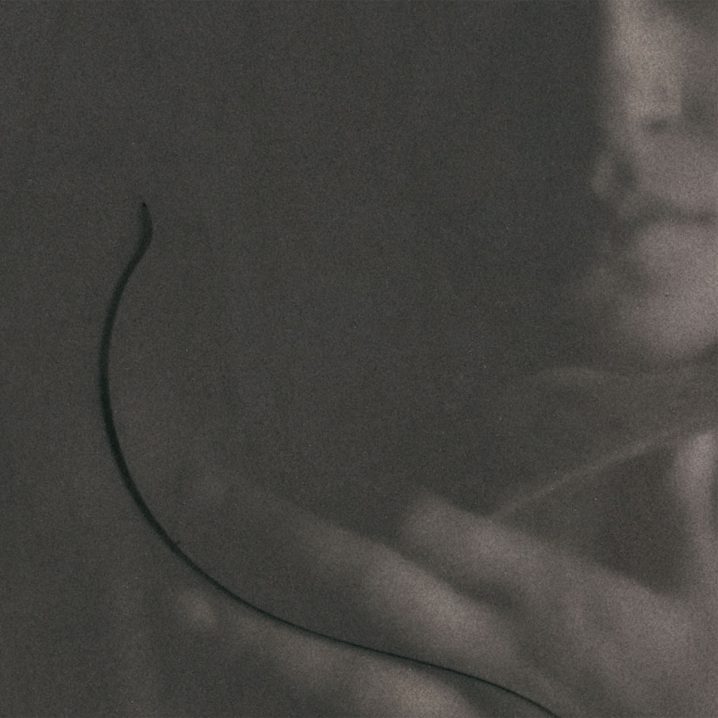 Jason Corder's experimental music project offthesky has always been a prolific one and this year has been no different, having already seen two full length and two collaborative releases the latest of which is the serpent phase on the UK-based hibernate label. Compared with Light Loss and the collaborations with Radere and Pleq earlier this year, the serpent phase is more hushed and restrained, suffused with a sparse and elegant minimalism. The piano lines form a skeletal framework over which opaque drones, ethereal voicings, and delicate textures are draped like veils with the additional instruments adding muted elements of narrative color. The liner notes indicate that it is Corder's intention to leave interpretation of the music to the listener, but there are prompts and cues in the titles that suggest personal, spiritual, and moral themes. The mood is distinctly somber and melancholic. This feels neither like music of a tortured soul nor of one completely at peace. It is full of tentativeness, disquiet, and paradox, but not without extended moments of grace and light, even of breathtaking beauty (most especially on 'when to divide' and 'scintillate inside you'). Truly a captivating and exquisitely crafted record.
hibernate.bandcamp.com/album/the-serpent-phase
Hior Chronik
Taking The Veil
Kitchen Label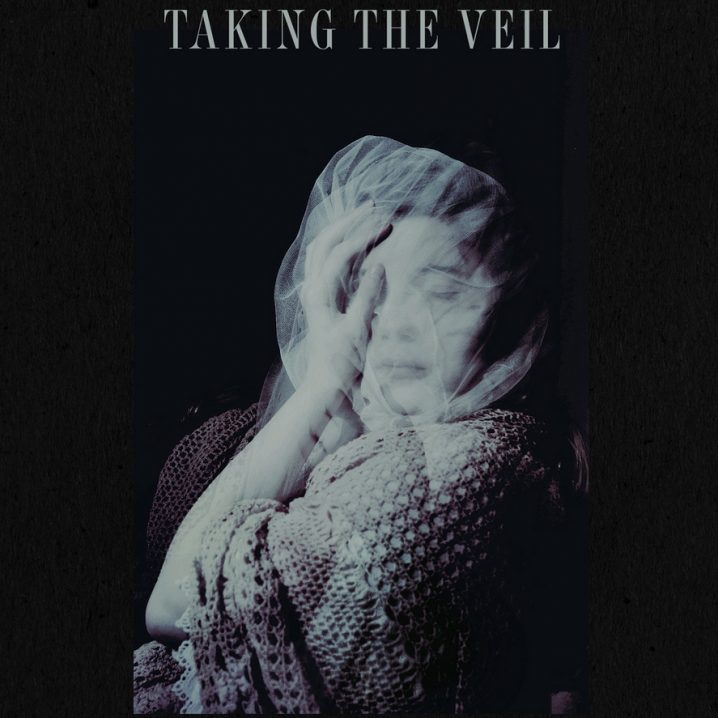 Originally from Athens and currently based in Berlin, composer and musician Hior Chronik has a had very productive year with his name appearing on at least 3 full length albums and collaborating with a dizzying array of artists from the fields of modern classical, ambient, and electronic music. Perhaps none is more beautiful or affecting as Taking the Veil released on Kitchen.Label. The album is uniquely accompanied by a visual narrative in the form of an art book created by photographer Amber Ortolano, who also features as the recurring role of singer on several of the tracks. The globe-spanning list of appearances includes Field Rotation, Sophie Hutchings, Lüüp, Aaron Martin, Yasushi Yoshida, and many others. But despite all those creative hands in the pot, some of whose style is distinctly recognizable, Taking the Veil is a cohesive and compelling work, attributable no doubt to Chronik's consistent compositional vision and the binding element of Ortolano's visual & vocal narrative. The metaphorical veil in this narrative is not opaque; it is translucent. Eyes on both sides see through it. But its presence alters perceptions and creates separation, tentativeness, and conflict. The poignancy of this conflicted metaphor permeates the music which predominantly has an air of fragility, self-reflection, and melancholic longing. Taking the Veil is a rich offering conceptually, sonically, and visually. It is collaboration executed to perfection to create one unified work of art. For all the struggle and melancholy it portrays, the redemptive beauty cannot help but shine through.
kitchenlabel.bandcamp.com/album/taking-the-veil
Will Bolton
Inscriptions
Dronarivm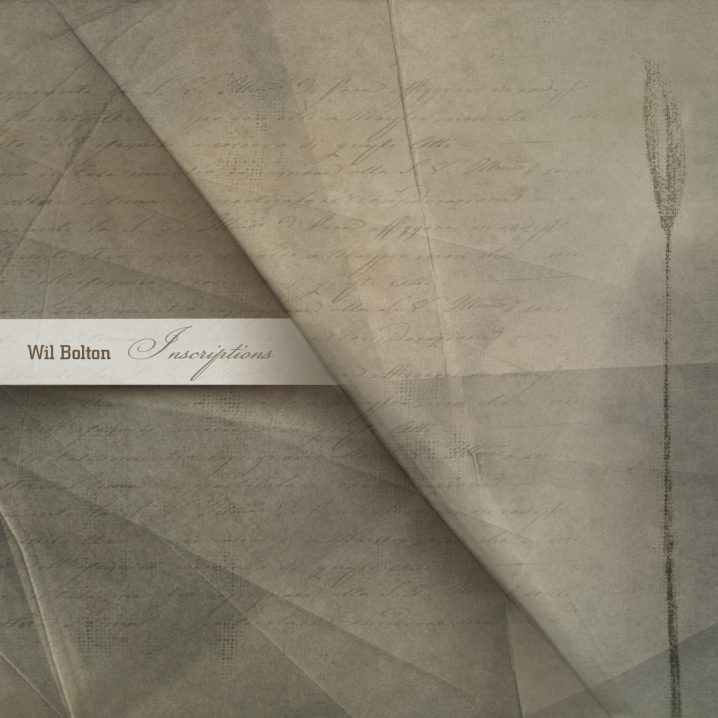 Wil Bolton certainly has a way of capturing the aura and stillness of a place in music. Self-described as "an artist who works predominantly in sound", his pieces are very much like sonic portraits that harness light, color, and texture with such patience and attention to detail that the listener can almost see and touch them, even inhabit them. His latest full length record released on the Dronarivm label, Inscriptions, began with a collection of environmental sounds collected in Tallinn, Estonia during an artist residency there in 2011. Like an artist painting a cityscape on canvas, Bolton also had to choose not just a location, but a perspective that would influence the colors and shadings which would frame the mood. For Inscriptions, he wanted to convey "the melancholy romance of autumn, the reflection of leaves in the rippling surface of a lake, crumbling architectural facades, and faded ink scripts on parchment". We can imagine the slanted, golden light of autumn dancing on the calm surface of the water. We can feel the cool rush of wind channeled down a narrow street pushing out the last vestiges of summer's warmth. We hear the music of brittle leaves skittering across the cobblestones. We can imagine standing in the shadows of ancient structures inhabited by stories told and untold. We hear, see, and feel this place through the eyes of the artist. With Inscriptions, Wil Bolton gives us a place to linger, contemplate, and dream on an endless afternoon.
dronarivm.bandcamp.com/album/inscriptions
Ruhe
Chamber Loops
Dauw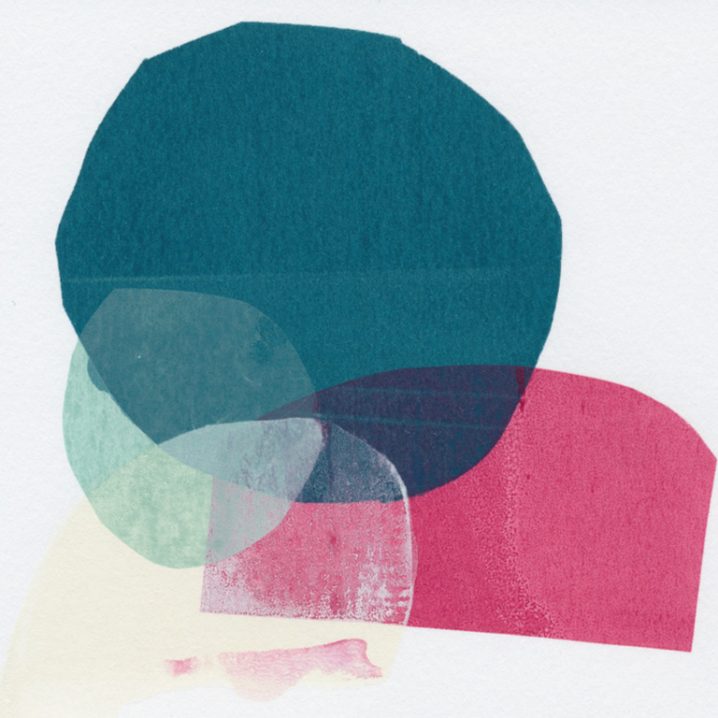 Chamber Loops is actually a collection of recordings of traditional classical music that have been carefully reworked by Bryan Ruhe or as he would put it, "granulated, mangled, looped, and collaged". The album is inhabited by a heavy feeling of deeply worn nostalgia. It is as if we are tuned into radio waves from the past stretched, decayed, and warped by time, or perhaps boarded an abandoned luxury liner from a bygone era with music still echoing down its deserted corridors. Then again maybe we are watching a strand of film near disintegration, flickering memories in front of the glaring light of a clacking projector. From the blossoming pastoral tones of 'Glade' to the deep melancholy of 'October' it is all hauntingly beautiful and by the time the waltz like refrains of 'Coda' fade into silence we are well and truly lost in a timeless dream. Chamber Loops was originally released on limited edition cassettes which are sold out as of this writing, however note that proceeds from all digital sales will go to the Portland Rescue Mission.
dauw.bandcamp.com/album/chamber-loops
©
Words by Brian Housman of Stationary Travels
Additional editorial by HC