Tomorrow morning I'm leaving for Seattle! Definitely excited about a five day music festival, showcasing some of my favorite artists. So far, from everything I've been gathering, Decibel promises to be a blast! Read my Preview coverage. But before I leave for this massive party, which may leave Headphone Commute airwaves a bit dead for a change, I've prepared one last Sound Bytes piece, covering some excellent releases from the upcoming performers. Starting off with Machinedrum, which has been stuck in my head for days now! Enjoy!
Machinedrum
Room(s)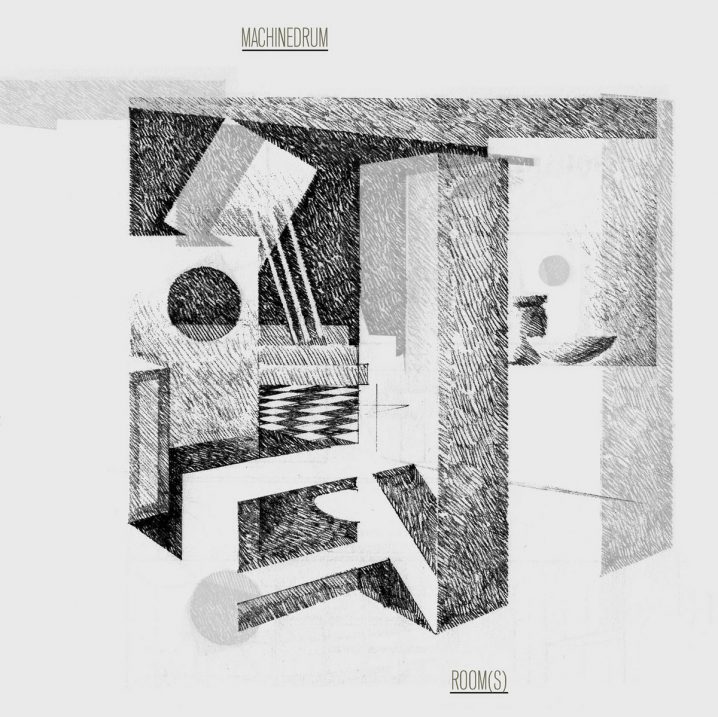 I've been following Machinedrum since his debut on the now defunct influential IDM label, Merck. From 2001 to 2006, Travis Stewart released five full length albums on Merck: Now You Know (2001), Urban Biology (2002), Half The Battle (2002), Bidnezz (2004) and Mergerz & Acquisitionz (2006). When Merck closed its doors in January of 2007, many artists had to scramble for a new home that would tailor to their unique sound. Stewart release his next album, titled Want To 1 2?, on Normrex in 2009. A year later, Many Faces was picked up by a brand new Glasgow-based LuckyMe label. So I was very happy to find out that Machinedrum has finally been signed to a bigger label like Planet Mu. He deserves the recognition! But I was also pleasantly surprised to hear some alteration in Machinedrum's sound. True, Stewart always kept up with the evolution of experimental beats, glitch-hop, and bass music, sometimes leaping ahead of the curve with his urban vibes fitting for a ghettolicious hip-hop party. But on Room(s), Stewart takes another step further, embracing everything from haunting auto-tuned vocals, to old-school post-rave 808 sequenced dubstep, to Chicago's fast-paced footwork. I suppose it's the latter aesthetic that really attracted Mike Paradinas' attention – Planet Mu has been at the forefront in championing releases of this underground dance inspired genre. At the center of the album is a 'spur of the moment' production, finding Stewart beginning the tracks while traveling and polishing them off in the studio. It is these simple riffs and melodies that get stuck in my mind forever, or at least until I play the album again. Catch Machinedrum at Decibel Festival for his live performance on Saturday Night at Community Bass Session alongside Kraddy, Ital Tek, Partners In Grime and WD4D.
Opiuo
Slurp and Giggle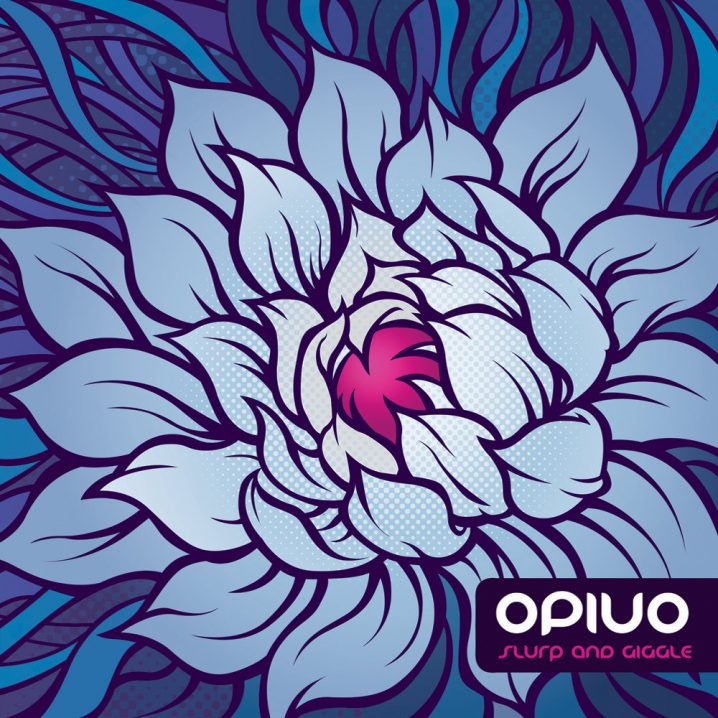 What Opiuo's music does first and foremost is entertain me. And sometimes that's what great music is supposed to be – fun, quirky, and [most importantly] intelligent! In all its playful rhythms and funky beats its Opiuo's confidence that shines through the grimey bass wobble and synth stabs. For his debut full length release, Slurp And Giggle (Addictech, 2010) Melbourne (Australia) based producer, Oscar Davey-Wraight, creates dopelicious, psychotronic, and krunkedelic concoction of "tight irresistible grooves, chunk fueled bouncy beats, luscious brooding soundscapes, dollops of stomach morphing bass, and a bowl of scrumptious glitch." With digital releases on  Empathy Digital, Muti Music, Iboga, Colony Productions and Addictech Records, Opiuo's sound is up there among my favorite mind twisters such as KiloWatts, Cursor Miner, Tipper, Vibesquad and Mr. Projectile. It's no wonder that Slurp And Giggle spent a long time at the top of Addictech online store's most downloaded charts. The upbeat tone of this top notch production generates a feel-good party vibe, which I'm sure will be confirmed at his upcoming performance. At Decibel, Opiuo will be performing on Thursday, at the Red Bull Music Academy Night, alongside Bonobo, Quantic, DJ Anjali and The Incredible Kid. Besides Slurp And Giggle, I recommend you pick up Opiuo's 4-track The Squiggle EP released by Addictech in June of 2011. Really enjoyed this one, and highly recommended! File under glitch-hop.
Gaudi
No Prisoners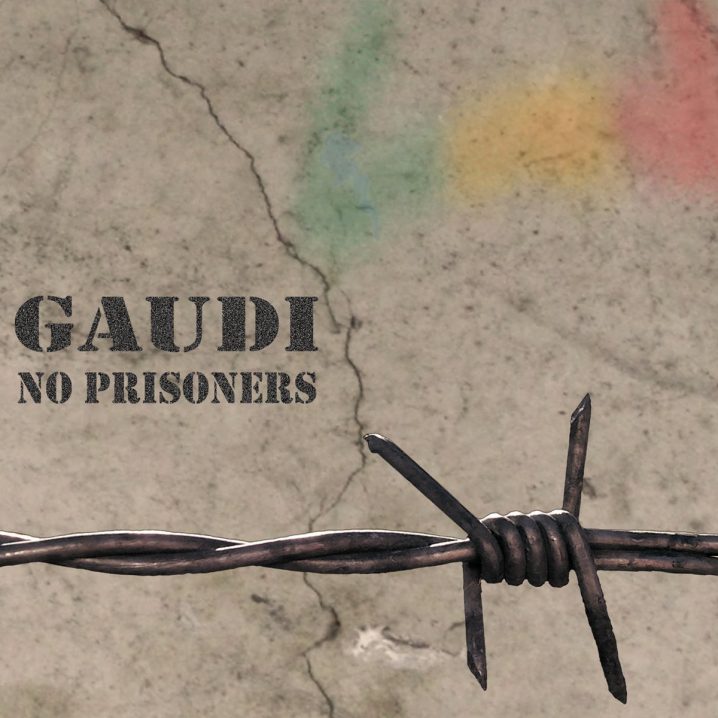 "Ey rude boy, you know I have hear the music come through one time, ya understand? One more time me selecta… one more time for the bass!" Thus begins the bass roaring, dub infused, and breaks influenced track by Gaudi, a prolific producer with a career reaching back into the 80s, when the Italian Daniele Gaudi was just a keyboardist in his new-wave band, Wild Planet. Since then, Gaudi has been at the center of Italian underground electronic music scene, producing everything from reggae to dub fueled breakbeat, with releases on Mercury, Interchill, UK's cult ambient label, em:t, and Peter Kuhlmann's famous Fax +49-69/450464 label. No Prisoners is Gaudi's 12th full length album, released by Six Degrees Records in March of 2010, featuring appearances by Michael Franti, Dub Gabriel, Neurodriver, Liquid Stranger, Elisa, Kenny Knots and Dr. Israel among the many. By the third track of the album, 'Serious Ting', Gaudi drops to his cozy territory, with warm analog bass, signature dub delays, and minor piano chords, slowly spinning out into the atmosphere with psychedelic synths and spatial pads. Acoustic instrumentation and tribal percussion give the record that 'world music' feel, while true vintage synthesizers, tape echoes and unmistakable Moog patches flashback to the 80s electronic sound. Recommended for the fans of Bassnectar, Ashtech, Kaya Project, and Tripswitch. At Decibel, Gaudi will be forming during db In Dub Finale alongside Mad Professor, Twilight Dub Circus and Systemwide, on Sunday, at Neumos.