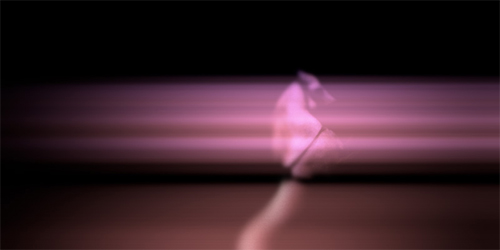 Albums, that at first seem to be just a random collection of latest releases, suddenly seamlessly fit together into another entry of Sound Bytes. Collecting the latest in experimental, abstract, and melodic electronica, here are some of the gems we've uncovered from Gagarin, Aria Rostami and The Ebertbrothers. Above image is taken from The Ebertbrothers' performance visuals that really summarize my current state of mind…
Gagarin – Biophilia (Geo)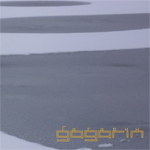 The sounds on Gagarin's latest album are sinister and bleak. Like a dying circuit board, or a broken instrument panel in an abandoned nuclear power plant, the analog synths scream in angst against a backdrop of sparse percussion. Waves oscillate in abstract textures, bouncing in angular patterns where they are met with solid walls. Rhythm condenses and disperses into an array of mercury-like elements, swallowing individual bits and beats in its path. Yet, within this seemingly cold and alien atmosphere there is a sign of hope, like a voice creeping through the radio static in search of the receiver on the other side. Perhaps someone out there is listening… Gagarin is a pseudonym of Graham "Dids" Dowdall, an electronic musician and sound designer inspired by landscapes, complex environments, and urban noisescapes. He also runs his own GEO label, responsible for most of Gagarin's output. On Biophilia, his fifth full-length release, Dowdall continues his "obsessive exploration of the interface between pastoral and urban environments and sound worlds." The music thrives in the context of the track titles, like "Pripyat", which is named after a ghost town near Chernobyl Nuclear Power Plant, left to be taken over by nature after the unfortunate accident. The 80's sounding patch-bay tones have that modular characteristic that brings back the listener to the futuristic past. Connoisseurs of early electronic music pioneers, like Stockhausen, Morton Subotnick and the darker side of Brian Eno, will appreciate the sounds of disquiet.
Be sure to read our Two and a Half Questions with Gagarin.
Aria Rostami – Form (Audiomoves)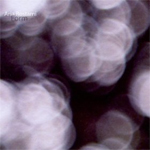 Here's another beautiful and totally unexpected addition to my list of recently loved albums. Aria Rostami is a San Francisco based musician, sound installation artist, and firm score composer. I'd be lying if I said that I was previously familiar with his work, but after listening to Form a few times, I decided to make an effort to find out more. Thankfully this independent release is sponsored by Audiomoves, a digital label and distribution service brought to you by David Newman (aka Autistici), the man behind Audiobulb Records, and as such is easily accessible through its professional seasoned channels. Immediately, during my first listen, I placed Rostami somewhere between the delicate glitch of Ametsub, deep bass rolls of Murcof and melancholic piano progressions of Max Richter. Do any of those make any impact on your psyche? Well, you'll be sure to love Form then! Very cinematic in nature, rhythmic in structure, and digitally precise in its… well… form, the album explores the everyday battle of life – its unstable, unpredictable and fragile nature. Jittery percussion sets the template for ambient layers and piano chords, rising from the past to augment the present. Masterfully produced sounds evoke suppressed memories through haunting melodies, dusty loops, and archived rhythm. On the surface, Form reflects Rostami's "understanding and appreciation for all things coming to an end". But what Rostami maybe fails to notice, is that with this debut, he's off to new beginnings. Easily a contender for our Best of 2011 albums! Watch out for this one! Highly recommended!
The Ebertbrothers – Susten Pass (Midwaves Music)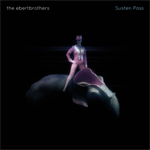 Hitting my ears from the curious depths of the intarwebs, is an album from a brand new voice – The Ebertbrothers. Previously unheard artists are tough to categorize – they usually enter our libraries through a filter of established labels, willing to invest their hard-earned cash into a physical copy. And what about small independent labels that only have a few releases behind their belt? Such is the case with Susten Pass – a first release and signing of the Berlin based brothers, Axel and Michael Ebert, onto a German Mindwaves Music label. Deriving their music from audio/visual live performances, the duo create soundscapes "that shift between noise, melancholy, mangled beats and wide spaces," accompanied by constantly developing abstract visuals. But it is the music that draws my attention in this particular release. Sparse, glitchy, and  rhythmic percussion weaves around the ever twisting synth lines, triggered rhythms, and chopped up samples. Shoving their foot into the passage of experimental IDM genre, the brothers show off their daring side, when approaching uncharted territories of abstract sound. Interleaved with short vignettes, the nineteen tracks challenge even the ears accustomed to onslaught of Autechre. Begging to be picked up by Skam, Rephlex, or even Warp, the seemingly random synthesis easily lands in the camp of intelligent music. Check out the videos (and the provided soundtrack) on The Ebertbrothers site, one of which I took the liberty of embedding here for your enjoyment. Perfect for a sluggish mind.