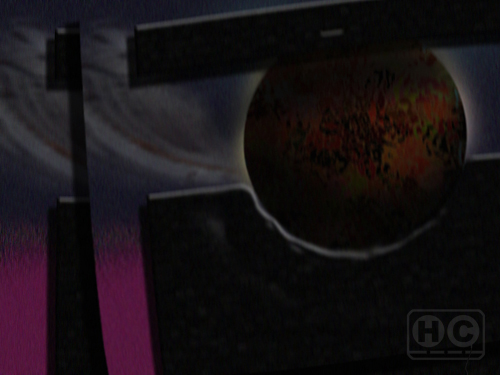 Aria Rostami signs on to Audiomoves and immediately brings glitchy pleasure to our thirsty ears. For this Headphone Commute Podcast, Rostami selects his favorite pieces, and shares his thoughts on each entry. Some pretty unexpected and unique tunes on here that will leave you wanting more…
Briefly stated, this mix does not follow a specific theme. I tend to listen to a lot of different types of music and I wanted to reflect that in this mix. That being said, there are a couple tracks you may not typically hear in a Headphone Commute mix. I hope to bring some artists/albums/labels to your attention that you may not have heard before. I'm including a track-by-track description to explain why I picked the songs I did and what other songs/albums/artists I recommend if you like the track.
Please enjoy responsibly…
Cover Art by Matthew Sevilla
[ S T R E A M ] | [ D O W N L O A D ] | [ P O D C A S T ] | [ i T U N E S ]
Tracklisting
Track 1
Artist: Aria Rostami
Song: Muscan
Album: N/A
Label: (Self-released)
I recorded this song some months ago. It doesn't really fit with my old stuff and it wouldn't really fit with anything I've been meaning to record now. I consider it a bridging piece from what I made last year and what I will make in the future. I'm releasing it with this mix just for you. I'll have it for download on my Soundcloud…
Track 2
Artist: Balam Acab
Song: Big Boy
Album: See Birds EP
Label: Tri-angle
Balam Acab has quickly become one of my new favorites. This track is my favorite off of his 2010 "See Birds EP" released on the new Tri-angle records. All of his work travels a thin line of pleasantly amateur and painstaking brilliance. If you haven't bought his 2011 "Wander/Wonder" yet, hunt it down immediately. I remember trying to buy it the week it came out and it was sold out in every record store. I have big hopes for Alec Koone (Balam Acab) as he's just barely in his early 20's. Expect big things.
Track 3
Artist: Japandi
Song: Tips on Juicing (old version)
Album: N/A
Label (Self-released)
There are so many things I could say about this band that I don't even know where to begin. Japandi was a giant staple in my life in high school; I went to every one of their shows. I went to elementary school with the bassist and as everyone I knew in high school was barely able to play Ramones covers, Japandi was making some of the best post-rock I've ever heard (even to this day). This version was recorded when the members were between the ages of 16-19, believe it or not. This is one of their older recordings of the song Tips on Juicing. I like it more because it's a bit faster and the vocal parts add a really nice touch. Their drummer, Marc Deriso, is hands down one of the best drummers I've ever heard and I've been lucky enough to play a few sets with. But as things go, Japandi never got the recognition they deserved. I hope to shed some light on this amazing act…
Track 4
Artist: Aoki Takamasa
Song: SF-Variation –EP Mix
Album: Mirabeau EP
Label: op.disc
Aoki Takamasa is a recent addition to my music collection. He's a slightly more accessible version of Ryoji Ikeda (or most other Raster-Noton artists for that matter). I love this song because of its really tight usage of polyrhythm. Takamasa makes me think of what it would sound like if the Japanese made African drum music. I think the rhythmic change halfway through this song is one of the best parts of this mix.
Track 5
Artist: Ezekiel Honig
Song: Material Instrument 1
Album: Surface of a Broken Marching Band
Label: Anticipate Recordings
This song is one of my favorite tracks from Ezekiel Honig although I would recommend his newest release "Folding In On Itself" or the record he did with Morgan Packard "Early Morning Migration". I would also highly recommend his live set that he sells along with a painting. I bought mine a while ago and hang the painting proudly above my computer. You can find the album here http://www.ezekielhonig.com/folding_live.php
Track 6
Artist: Holy Other
Song: Know Where
Album: With U
Label: Tri-angle
This is another great artist from Tri-angle. I very recently purchased this 5-track release. All and all it carries the same slow, deep, house vibe throughout the entire album. The vocal samples really add a "human" aspect you usually lose in dance music. Although, as house as this release is, I could never imagine anyone dancing to it. But it's a beautiful album, if you like this track then definitely get the full thing.
Track 7
Artist: D33J
Song: Sleeping Out
Album: Tide Songs
Label: Wedidit
I had the pleasure to play a show with D33J a little over a year ago. I remember asking him to open for me after my mutual friend told me about him. He opened the 5 artist set to a room of maybe 10 people. The first five minutes or so was a really nice ambient build-up… one of those build ups that makes you forget you're even listening to music. Then he dropped an amazing huge beat and the rest of the set just moved with power. After his set, my band mate (at the time) and I agreed that we're playing again with him someday and there's no way in hell we're making him open. You can download this EP here http://d33j.bandcamp.com/ it's free!
Track 8
Artist: Book of Sand
Song: All the Pretty Horses
Album: The Bees and the Butterflies
Label: Mouthbreather Records
I first heard this band when I walked into Aquarius Records here in San Francisco. I couldn't tell what genre it was initially or what instruments were being used. I ended up buying the album online a few weeks later. This is some great American Black Metal. What I really love about this record is the low-fi garage feel to it. The drums and vocals are really low in the mix, the guitars roll over with bass, and it's almost impossible to tell whether the cello continues throughout the track or not. I read a review that gave this album a so-so rating claiming that Burzum did this 20 years ago. If you are a Black Metal fan you will pick that up right away as well… But sit with this album long enough and it will definitely grow on you.
Track 9
Artist: Anereya Ndombi
Song: Vatali Vano
Album: Something is Wrong: Vintage Recordings from East Africa
Label: Honest Jon's Records
This track was part of a comp I bought of East African music from the 30's. It is supposedly recordings of African folk music before there was a huge European and Western influence. The songs encompass everything from cheerful sing-a-longs like this one to more mournful Arab chanting. It is amazing how much of modern pop music really was influenced by African music. I feel like a lot of "world music" that is recorded now is ruined by its production style. Luckily all of this was recorded before the art of production was really developed and it couldn't be manipulated into some cheesy "new-age" or "easy-listening" music that so many "world music" albums are now.
Track 10
Artist: Kourosh Yaghmaei
Song: Leila
Album: Back From the Brink
Label: Now-Again Records
Kourosh Yaghmaei comes from my parent's generation of Iranian musicians. I love this track because of the intro. I highly recommend Finders Keepers Records if you like obscure music from around the world. I got a great record by Turkish psychedelic rocker Selda from them that I love. As far as Iranian music goes I would recommend Ata "Sote" Ebtekar for those of you who love experimental and harsh noise, Dr. Lloyd Miller (youtube him!) if you like jazz, Sohrab for ambient and minimal house (http://soundcloud.com/sohrab), Googoosh (guilty pleasure of mine) if you like pop (make sure to check out her stuff from the 70's) and Alireza Mashayekhi for those of you who like modern classical and experimental. There were also two great Iranian films that came out recently about art in Iran. "No One Knows About Persian Cats" was some parts scripted some parts documentary about bands in Iran (most art is illegal in Iran) and "My Tehran for Sale" which is about how hard it is to make art in Iran because of legal restrictions and about the life of artists there.
Track 11
Artist: Barn Owl
Song: Twilight
Album: Ancestral Star
Label: Thrill Jockey
Barn Owl is one of my favorite local bands here in SF. They make incredible Ennio Mericone-esque soundscapes with what sounds like influences from bands like Godspeed! and Boris. If you're lucky you may even be able to catch a show with their label-mates Eternal Tapestry. I recommend their album "The Conjurer" which was released on Roots Strata. As a side-note, they're also two really nice guys so if you like them, please buy their albums, you wont regret it.
Track 12
Artist: Ben Frost and Daniel Bjarnason
Song: Simulacra I
Album: SÓLARIS
Label: Bedroom Community
This is a new favorite album of mine. You may have already read about it on Headphone Commute but I'm throwing my two cents in and saying this album is a must have. It reminds me of some other modern orchestra works such as Alva Noto + Ryuichi Sakamoto's album "Utp_" or Johnny Greenwood's "Moon Trills" from "Body Song" but with a great twisted element of Sci-fi mystery. Great for fans of A Winged Victory for the Sullen, Stars of the Lid, or old creepy Sci-fi soundtracks.
Track 13
Artist: Pole
Song: Fahren
Album: 2
Label: Matador Records
Pole is a challenging artist and maybe not the best for a mix and that's perhaps why I put him last. He's a German minimalist that makes dub (highly recommended for fans of Raster-Noton). He reminds me of Opiate in the sense that he may not be the most well known artist but he's definitely extremely important and influential. I had his album "3" for the longest time and loved it, especially the track "Taxi". I bought "2" just a few days ago and I think it blows "3" out of the water. This track gives a general idea of what Pole is all about. It's all about the deep bass with rhythms that are driven by the crackles in the air and waiting for a beat that never drops.
[ S T R E A M ] | [ D O W N L O A D ] | [ P O D C A S T ] | [ i T U N E S ]