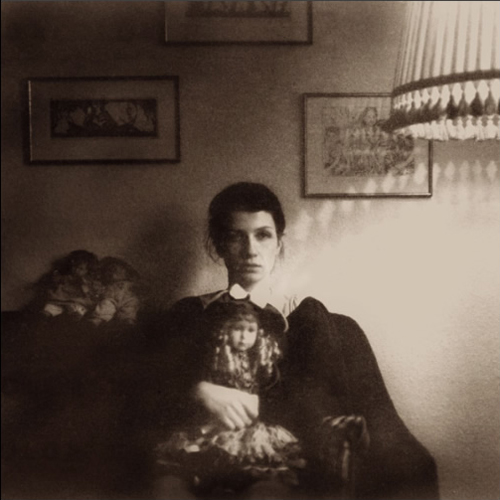 Keith Kenniff is back on Type Records with his second full length album under Goldmund alias, titled The Malady Of Elegance. A previous EP, Two Point Discrimination (Western Vinyl, 2007), hit the streets on the heels of Kenniff's much anticipated Helios release, Ayres (Type, 2007). Whether Kenniff flips between his more ambient and acoustic electronica works under Helios or modern and contemporary classical pieces under Goldmund, he seems to shine at everything he touches. Especially when it comes to piano keys.
The Malady Of Elegance is very cozy, intimate and personal. It is, as if Keith was playing in your own living room and you had your ear against the sound board, picking up each stroke of a hammer, a creek of the pedal, and a soft brush of the finger tips. The melancholic lullabies gently sway the listener into a meditative state of contemplation. It is especially important to recognize how a simple single instrument, like piano, can capture enough emotion to be gently wrapped in an album.
The story behind The Malady Of Elegance is a bit of a mystery. But the aged photograph on the cover, the track titles and the music itself, hint at a voyage into the past, suggesting "that the ghosts of old America [still] haunt the keys." And even if this cinematic fantasy creates a world a bit out of reach, it's still comforting to know, that on The Malady Of Elegance Keith Kenniff plays for you. Your own private performance. Incidentally… The album layout and design of The Malady Of Elegance was designed by Erik Skodvin, who is none other than Svarte Greiner and one half of Deaf Center. They must be friends ;). The cover photograph on the album, however, was taken by Linus Lohoff.
Meanwhile… It seems that Mr. Kenniff has been a bit busy with yet another release on John Twells' (Xela) Type Records, this time under Helios moniker, titled Caesura. You can be sure I'll grab that one as well. Recommended for the likes of Hauschka, Sylvain Chauveau, Erik Satie, Peter Broderick and Max Richter.