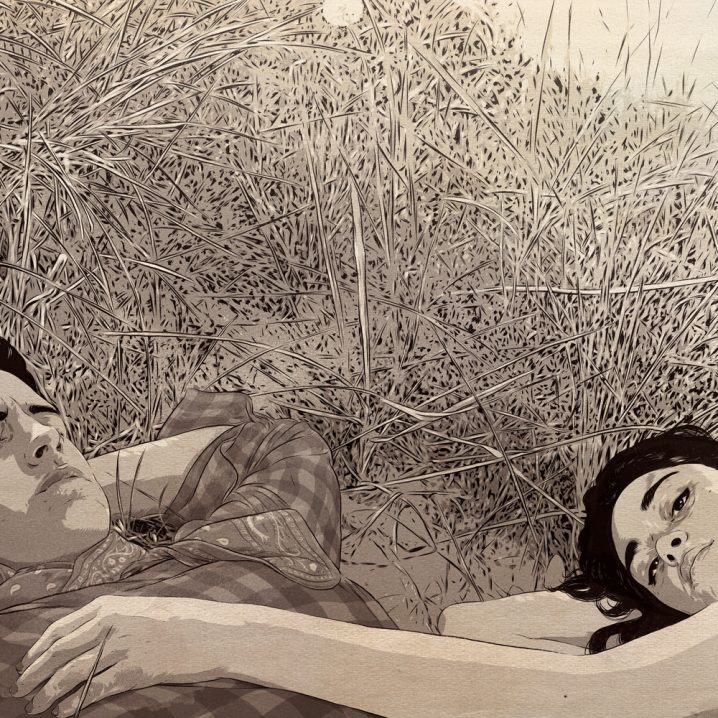 a lavish dream to wake up to…
Here is how it goes… I accumulate music, re-listening to the standout albums over and over, until all of a sudden I simply can't take it any longer, knowing that I must share with you my latest find. This month, in particular, has been somewhat saturated with amazing music, and I simply can't keep up. I think that all of the year-long hibernation among the musicians is finally coming to an end, as they race to release the sounds they've been sitting on. For some of them, like Keith Kenniff, that means not just one album, but two. First up (and the focus of this write-up), is his long-awaited release as Helios – something every fan of his, I'm sure, has been looking forward to for a while!
We last heard from Kenniff back in 2012, I believe, when he released Moiety on his very own Unseen imprint. There was also a Remixed compilation, featuring reworks by some of your favorites, including Hammock, Ben Boysen, Rafael Anton Irisarri and Ulrich Schnauss. Plus, Kenniff has been busy working on film and digital media music, including works for Google, Starbucks, Apple, Pinterest and Facebook, accumulating in the process some accolades for his work on Prudential and Dove short films. This is, by the way, an important achievement, as I can share the pride and excitement for some of my favorite musicians to make a living doing what they love.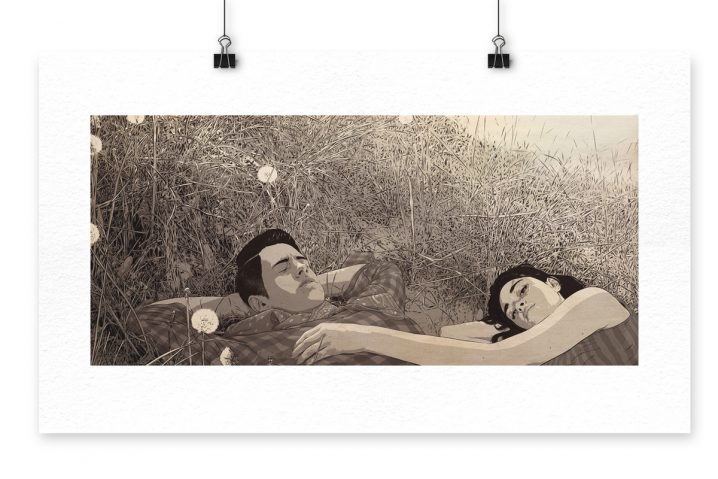 Now back to Yume, which is immediately a very-much Helios album. Taking the title from a Japanese word for "dream", Kenniff creates ethereal atmospheres full of beauty, optimism and hope. The overall textures on the album project a sense of elation, buoyancy and rose-colored drift. The sentimental glance back in the rear view mirror of life is shifted to the enthusiastic look forward, as the lone tear for all those once made mistakes drops and dries on the finally turned page. The major synth chords dance with the upbeat percussion, sparkling piano chords and blissful guitar. This is not to say that Yume is a hippy-go-lucky bubble-gum-pop – there are incredibly gorgeous and warm moments that will surely evoke lament, like a slow-rising sun spreading its light over all that is known, over all to become.
[Helios] delivers an otherworldly ambient/electronic hybrid that's cinematic in scope yet intimate in emotion. In making the album, composer/multi-instrumentalist Keith Kenniff has created a warm sonic tapestry from luminous guitar lines, elegant piano work, ingeniously crafted rhythms, and lo-fi electronic elements.
As part of the promotion for the release, Kenniff collaborated with visual artist Luke Twyman to produce an interactive website, where you can manipulate sound to explore this dream-like world, by dragging geometrical objects around the screen that effect and alter the music. You can check this out on the label's site below. Also, and just as important if not more, remember me mentioning that Kenniff released not one album but two? Well, the second one, this time under his Goldmund moniker, deserves a completely separate write-up (as I will be obliged to do), featuring a collaboration with the one and only Ryuichi Sakamoto, currently out on Western Vinyl. If, for some amazing reason, you're new to Helios, be sure to check out his past, and now classic, releases, Eingya (2006), Ayres (2007) and Caesura (2008), all appearing on Type. Highly recommended!