Celebrating Headphone Commute's many years of content, I am highlighting albums that I covered 15, 10, and 5 years ago. I do this by going back through my archives and selecting a favourite entry which I published in the current month. But I'm not just copying and pasting the words here; I'm also refreshing these write-ups a bit to bring them up to date, and, of course, I'm listening to all this music! And so should you!
Hauschka
Ferndorf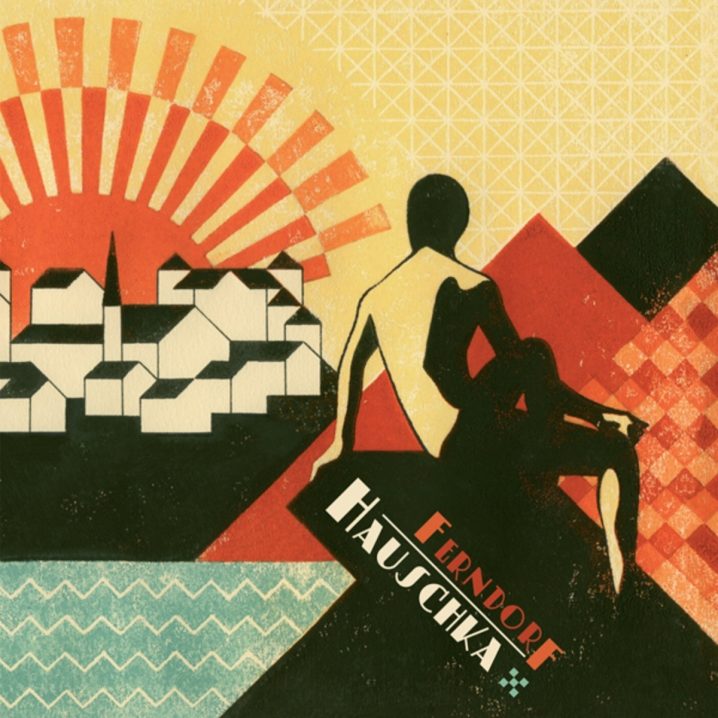 I first discovered Volker Bertelmann when he released his sophomore album, The Prepared Piano (Karaoke Kalk, 2005). It was an exploration into the instrument modifications with adjusted hammers and padded strings that were more on the avant-garde side (see John Cage's credited invention of the prepared piano), and it made me listen much closer to all the little sounds. The fourth full-length album from this Düsseldorf-based pianist and composer, released on 130701, explores every chamber of the instrument in its entirety. On Ferndorf (translating into 'remote village' from German), Hauschka brings in two cellists, a violinist and even a trombone player to construct twelve modern classical pieces that are pleasant on the ear and the soul. Five out of twelve tracks appear to be "purely improvised" yet elicit strong musicianship from the participating players. Alluding to his birthplace in rural Germany, this trip along memory lane is an upbeat skip-and-hop. Here, Bertelmann revisits his childhood influences contributing to his decade-long affair with the piano. Where most major-chord-filled pieces usually fill me with a post-neo-classical dread of pure scale walking, Hauschka keeps restraint and tends to concentrate on the execution and message of each individual piece. Of course, no such trip ever occurs without a touch of melancholy. Here, too, Hauschka excels in creating majestic and musical compositions, all whilst adding a touch of modern experimentation and exploration of live instruments to let his composition rise just a notch above the rest.
2023 UPDATE: It's been some time since we heard from Hauschka. I think his last proper solo studio album was back in 2017 when he put out What If on City Slang. That's not to say that Volker hasn't been composing. As he got deeper into the film industry, he produced numerous scores almost every year. Together with Dustin O'Halloran, he composed and shared an award for Lion in 2017. And in 2022, he won an Academy Award and BAFTA for his soundtrack to All Quiet on the Western Front. There's plenty to celebrate here. Aaaaand… on October 20th of 2023, we will [finally!] see a brand new solo album from Hauschka titled Philanthropy via City Slang! I'm sure that you will read much more about it here later…
Arovane
Ve Palor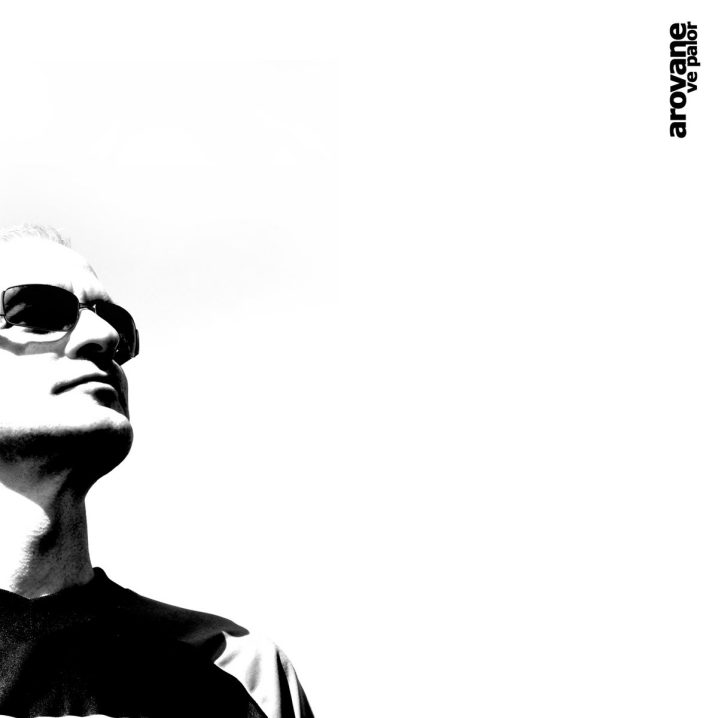 Arovane has been a favourite for many years. Ever since his Tides appeared on City Centre Offices in 2000, the glitchy and shuffling sounds of this German native have been on constant rotation on many queues of electronica and IDM addicts. Uwe Zahn's sound has often been compared as a fusion between the same-era surgical explorations by Autechre and elastic soundscapes by Boards of Canada. But Arovane, of course, is in a genre of his own. Combining intricate beat work with unresolved synth melodies that keep on swirling into inter-winding sonic tangles, Zahn creates a unique mesh of sound which is as abstract and experimental as it is cerebral and astute. After a nine-year hiatus following the 2004 Lilies (CCO), Zahn returned to the music scene with Ve Palor (n5MD). Here are the hushed chords, slowly ebbing beyond peripheral and incidental sounds. Here is the touch of minor DSP to keep the neurons firing with the beat. Here's a play on the rhythm, shortening the moments and stretching out the time. There is plenty of complexity within the simple yet precise approach. Synthetic bits dance within the sequenced model, and although some glitches may seem at first to be lawless and chaotic, the connoisseurs of IDM will reassemble them into a story in their heads. What I always appreciated in Arovane's sound is his particular attention to the developing melody, its musicality and its very fragile tone. A good example is a piece titled "leptr", where the atmospheric textures are lingering in the background of the track. Highly recommended for all fans of IDM.
2023 UPDATE: Since his return, Zahn has been very active in the music scene. Could I have predicted back then that I'd get to collaborate on a piece with my favourite artist? In 2018, we released a single called Footsteps on Moderna and followed that up with a full-length album, Aeon, released by the now-ended Eilean label/project in 2019. There have been a lot of new solo albums and collaborations since then, with the most recent being Svev with Pjusk on Polar Seas (which came out October 13th, 2023) and, a few months ago, Polymer on quiet details. Check out this Sound thinking with Arovane interview.
Ian Hawgood
光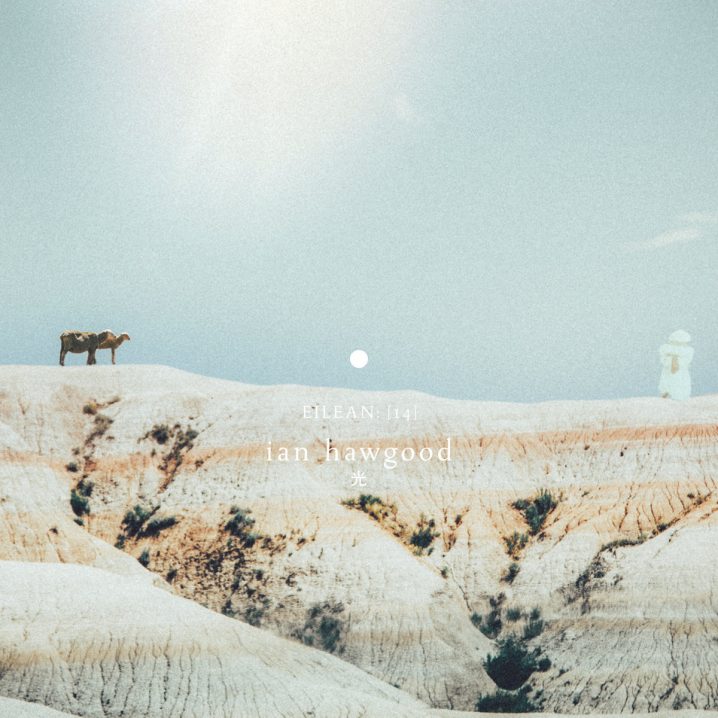 Besides running a successful and wonderful label, Ian Hawgood is also a talented musician and a composer of many favourite works for over a decade now, appearing on labels such as Experimedia, Slow Flow, hibernate, Dragon's Eye, and Eilean Records, with this offering, titled 光, towards the imprint's imaginary map of sonic locations (this one appearing at points number 14). I really like the title of this release, which is a Japanese Kanji for 'light' and can also mean 'sparkle,' 'glitter,' and 'shine', and which can be attributed to Hawgood's having lived in Tokyo "much of his adult life" (he is actually British, and is back in the UK). The album is composed of nine short tracks (nearly half are titled in Japanese), exploring ambiance and minimalism through solo piano pieces performed on his childhood piano, drifting over a wide span of ethereal pads extracted beautifully from a collection of vintage synthesizers. I absolutely love the high-frequency buzz left by the machines and the low hiss of the reel-to-reel. Hawgood is a prolific mastering engineer, so don't underestimate this lo-fi artefact as an accidental sonic slip on his behalf. At the time, this collection of meditative and retrospective compositions was the first to be released as Hawgood's solo album in the preceding six years and was a long-awaited welcome back into the always aching, slowly sighing modern music scene. Recommended for fans of the nocturnal solitude, melancholy sunsets (the track title "Every Ending Is A Little Sadder Now You're Gone" speaks for itself), and insight-guided days.
2023 UPDATE: Speaking of Hawgood's tape manipulations, it's absolutely imperative that I point you towards his collaboration with James Murray as Slow Reels, recently releasing an album titled Sustain on Fluid Audio's Facture. There's also another brand new release and collaboration, this time with Craig Tattersall as observatories, which was released on quiet details (yes, the same label I mentioned above for Arovane) on October 11th, 2023.  Right, so although occasionally, Hawgood takes much-needed breaks from running the label and tweaking the knobs, it's always a pleasure to see him composing, and honestly, I really hope that he never resigns.