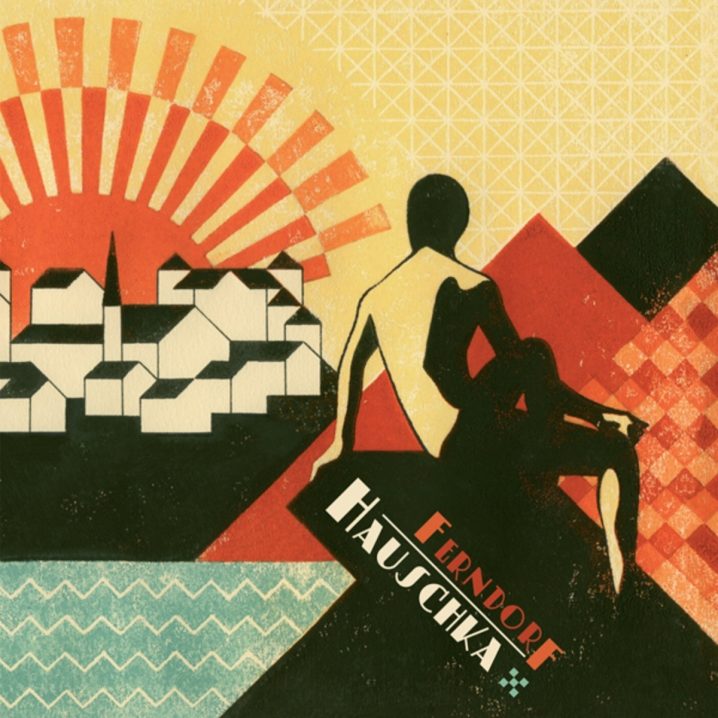 When I'm in the mood for classical piano and chamber music, I usually turn to a bottomless repertoire of Tchaikovsky, Liszt, Chopin, Stravinsky and Beethoven. For a more edgier, experimental, and contemporary feel, I queue up modern classical composers like Arvo Pärt, Phillip Glass, Nico Muhly and Max Richter. I'm definitely adding Hauschka to the latter list. I first discovered Volker Bertelmann upon the release of his sophomore album The Prepared Piano (Karaoke Kalk, 2005). It was an exploration into brutal modifications with adjusted hammers and padded strings that was more on avant-garde side (see John Cage's credited invention of the prepared piano), and made me listen closer for the adjustments in my favorite instrument. The fourth full length album from this Düsseldorf based pianist and composer explores every chamber instrument in its full capacity.
On Ferndorf (translating into 'remote village' from German), Hauschka brings in two cellists, violinist and even a trombone player to construct modern classical pieces that are pleasant on the ear and the soul. Five out of twelve tracks appear to be "purely improvised", yet elicit strong musicianship from the participating players. Alluding to his birthplace in rural Germany, the trip along the memory lane, is an upbeat skip and hop. Here, Bertelmann revisits his childhood influences contributing to his decade long affair with the piano. Where most major-chord filled pieces usually fill me with a post-neo-classical dread of scale walking, Hauschka keeps restraint and tends to concentrate on execution and message of each individual piece. Of course, no such trip ever occurs without a touch of melancholy. Here, too, Hauschka excels in creating majestic and musical compositions, all whilst adding a touch of modern experimentation and exploration of live instruments, to let his composition rise just a notch above the rest.
Deep respect to Bertelmann for extracting all percussive attributes from a beloved instrument while keeping it waltzing with joy. Grab this latest release from FatCat's sister label, 130701. Similar artist cloud includes Goldmund, Deaf Center, Sylvain Chauveau, Library Tapes, Peter Broderick, Marsen Jules, and of course Max Richter and Ryuichi Sakamoto.