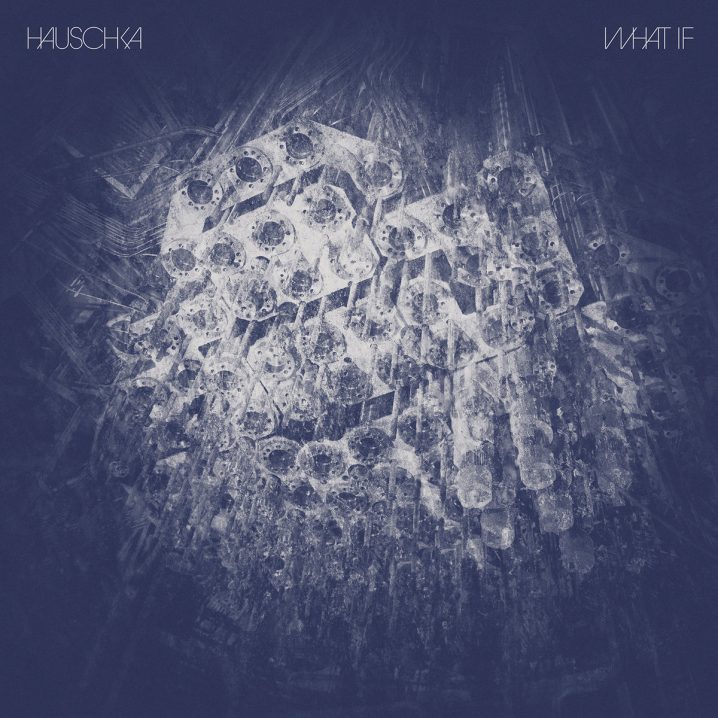 Those familiar with Volker Bertelmann will instantly recognize his sound on What If. After all, Hauschka has become synonymous with the prepared piano since his debut album, titled Substantial (Karaoke Kalk, 2004). The year later, this Düsseldorf-based composer followed up with the aptly titled The Prepared Piano on Karaoke Kalk once again, and in 2006 he landed on FatCat Records' modern classical offshoot, 130701 with Room To Expand. It's not as if Bertelmann has invented that particular sound of bouncy objects on the strings, felt-dampened hammers, and muted adhesive tape – others have "prepared" the piano with various jingles, found toys and home-made padding (John Cage, in particular, is usually credited with the "invention" of this technique – see his dance piece, Bacchanale from 1938), Volker has just perfected it, kicking it up a notch and bringing it to a whole new audience.
Hauschka's sound appeared to originate from the above mentioned post-classical scene, but as the genres have evolved, we've witnessed the gap between electronic and instrumental music slowly narrow, with many composers bridging and spanning the styles and essentially creating their very own. We first noticed Bertelmann's more defined gravitation towards electronic music and 4/4 kick drum rhythms with his 2011 Salon des Amateurs out on 130701. Since 2015 Volker has begun composing music for television and film, his original soundtrack to The Boy is a particular standout that you must hear, eventually gaining worldwide acclaim and recognition with his Golden Globe nomination for his 2016 score with Dustin O'Halloran for Lion (Sony Music).
"My solo work," Bertelmann explains, "is autonomous, and I can choose every step from the beginning without any outside influence. I definitely decided with What If to make a record that might be my most radical. The lyrical piano has disappeared, and the sounds I'm fascinated by – like noise and electronic elements – have taken over."
On What If the acoustic piano phrases are sampled, looped, and played by the player pianos (known as pianolas), with a careful treatment from luscious reverb, minimal filters and a sprinkle of delayed decay. The atmosphere becomes hypotonic, mesmerizing and somnolent. The mind latches onto one of the repetitive patterns and instantly drifts into a dazzling world of color, ample space, and sweeping sound. The percussive instrument becomes the source for all of the rhythmic structures, intricate textures, and beautiful melodies. Here, Bertelmann doesn't just sample and loop – his delicately played piano passages appear throughout the album, propelling this wonderful composer as the master of his art – "I Can't Express My Deep Love" is a perfect example of the melancholy side that you will surely fall in love with.
"I had the idea of doing an album that is, in a way, a statement about the world in which we're living and in which I see my kids growing up," Bertelmann elaborates. "What If deals with utopian concepts, and speculates about the world in thirty years' time. […] The record is there to create awareness for certain topics, but I didn't want to make it too heavy. It's more like a very playful way of dealing with our perspectives."
Dig deeper into the titles of some of the tracks, and you begin to slowly peel back this concept behind the album, conspicuously titled What If. The question, placed in front of the title of each piece is answered with the music itself. Thus, What If [the] "Nature Fights Back" becomes an action packed, nearly cinematic piece, centered around the possibility of a takeover, and the final conquering of the environment's rightful claim. On the earlier piece, What If "Constant Growth Fails", the cascading chords, typewriter noises, and escalating tension paint an anxiety driven rush towards the doom of recession, eventually ending on a single note. Similarly, What If "We Live a Thousand Years" is a highly imaginative fantasy on mortality and time, as we march towards our fascinating future, turning the present into its past. Here, the speeding up and spiraling notes eventually dissolve into nothing as they evaporate and disappear. And so will we.
hauschka-music.com | temporaryresidence.com
©
Words by HC