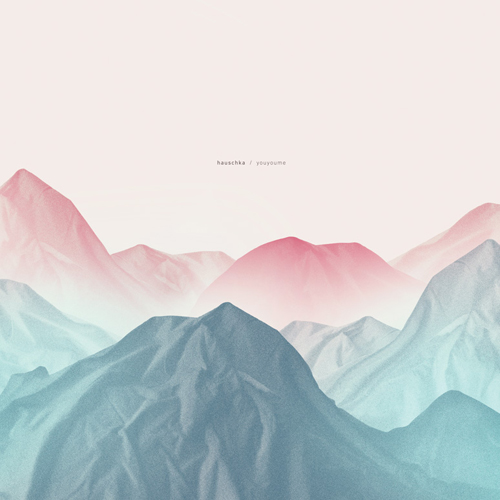 Well, excuse me, if it's not good ol' Volker Bertelmann making an appearance on the last installment of Serein's Seasons series as Hauschka! Having released Salon Des Amateurs earlier this year on FatCat's 130701 imprint, as well as a collaboration with Hildur Guðnadóttir, Pan Tone, on Sonic Pieces, and a two track long player with Rosilene Luduvico, Unbestimmt (Apparent Extent, 2011), Bertelmann is having a very good year! Plus it's always interesting to see one of your favorite composers working with one of your favorite labels!
"It is no less interesting to see peoples reactions when I reveal that, for the most part, the multitude of tones and timbres that make up Hauschka's compositions are in fact created exclusively by one man and one instrument." -Huw Robert, Serein.
On Youyoume, Bertelmann starts out slowly with his staple prepared piano shuffles and snaps until the rhythm picks up and the hammers remind us once again, that piano is a percussion instrument after all! On "So Close", a track which is thirteen minutes in length, Hauschka is essentially creating the deep techno beats with a single note in the lower register, while slight reverb over the higher notes echoes the hypnotic driving rhythms in a staccato mimic of a drum machine. On the flip side of the record, Volker returns to his more melodic solo piano compositions, adding a cello into the mix, to create some very beautiful modern classical pieces.
More than anything, it's always wonderful to witness Bertelmann's performance in person – read Headphone Commute's coverage of Hauschka Live at Joe's Pub. At only 500 limited edition 10″ run, this final record in the Seasons 2011 series is sure to sell out in less than a few days! This fourth and final installment completes Headphone Commute's Serein Label Special, and although there are no plans to extend the series in 2012, there are definitely more exciting plans for the label!