Pinkcourtesyphone
All Intensive Purposes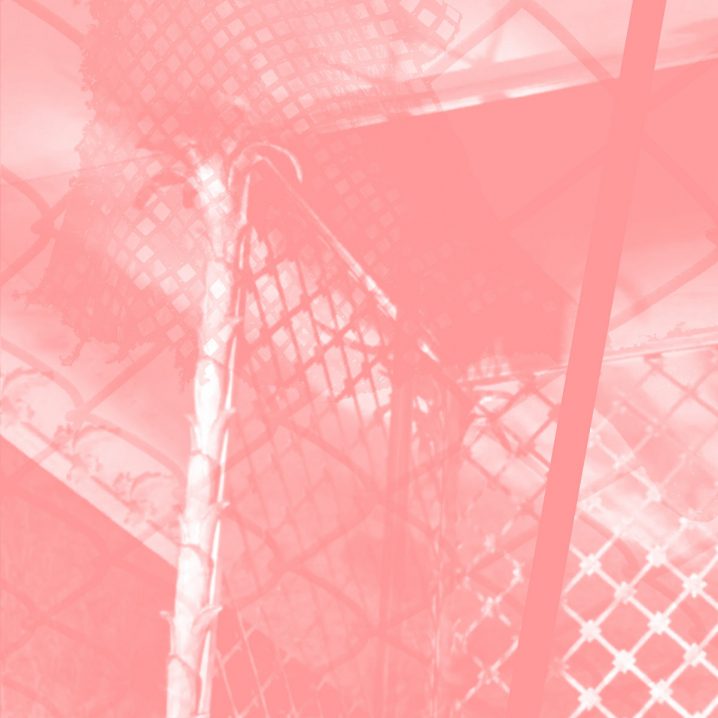 In case you've been living under a rock [how dare you!] or are very new to the post-ambient and minimal drone music scene [a heartwarming welcome!] let me remind you that Richard Chartier's very unexpected debut as Pinkcourtesyphone, titled Foley Folly Folio is now 10 years old! What? Read my review and you will notice the glowing words about this seductively haunting project, in hope that it would keep on going, because I truly fell in love. Chartier not only continued with his pink-hued exploration of "catastrophe muzak" with samples lifted from many mysterious vintage retro films ["You've got my number, and I certainly got yours"] but he truly expanded on the overall aesthetic which can now be attributed uniquely to him. For me, Pinkcourteseyphone is more than a guilty pleasure – it's a desire I hide from the rest. It's an addiction I stash in the cupboard and when no one is watching, I top off my glass. It's a routine I sneak over to guilty, drifting through alleys and dodgy back streets. Here, the potion-induced delirium, reverie and numbness cradle me into a deep narcotic dream. And I really like it here. I feel as if I'm understood. "Here is a collection of moods which we anticipate and enjoy with no misgivings. A long trail of evening debris awaits your ears' pleasure. Let it procure that pleasure for you, let it devour you." Devour me indeed. Released on Lawrence English's Room40 imprint [more from the founder of this label below], All Intensive Purposes is the provocative mistress of sensual charm. She's the emotion suppressed in the depths of your being, just like the dirt under a polished fingernail on a powdered hand of a beautiful soul. Be very careful in her alluring – you may discover yourself in her depths. "A new sparkling jewel that already gathers cloudiness in its facets." I think that it's time that we polish it off. Highly recommended, especially on the heels of Leaving Everything To Be Desired, released on Room40 two years ago, which I've already selected as one of the best of 2020 releases. I highly suspect we will see this release on many end-of-year lists as well. Please enjoy responsibly.
ASC
Original Soundtrack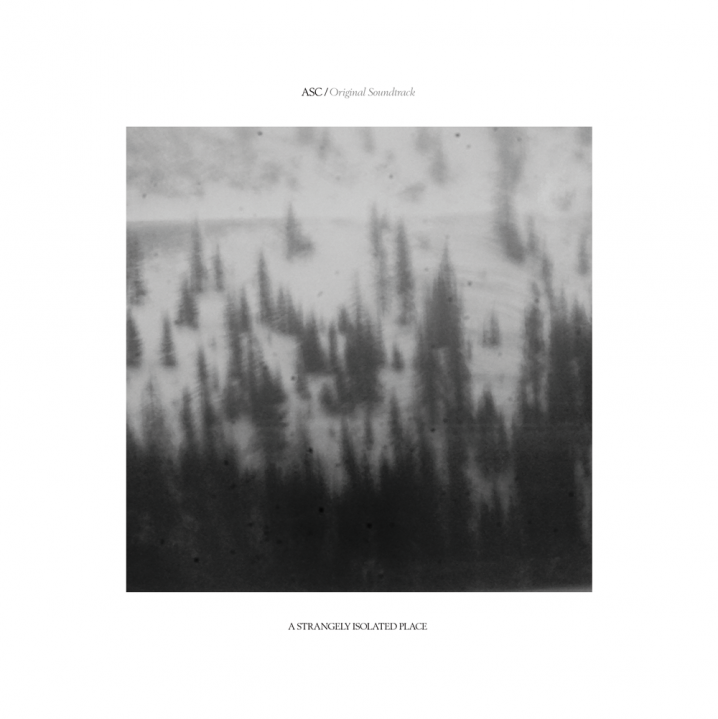 Sometimes the amount and, most importantly, the quality of output from James Clements can be truly infuriating. I feel that way with a few of my favourite artists. Where do they find the time to churn out multiple albums a year? There are some, of course, that simply put out every piece of music. Not James. All of his releases are intricately curated to present you only with the best. But what drives me absolutely bonkers with his projects is that it's not enough for him to completely dominate a single genre. Whether it's the space-expanding ambience, mind-bending techno, or, nostalgia-inducing jungle, ASC seems to be versatile in each style, production quality, and, once again, musicality that goes along with each. I say this all in gest – I'm simply jealous – but honestly, must he now come out with an imaginary soundtrack focused on the piano? That is my domain! Haha. I kid, of course. As such, this album's worth my praise. Here, the delicate piano phrases are gently looped to create a structure for the synths to fill – the atmospheric pads lift up these sounds and carry you somewhere else, with their hypnotic balance of texture and space. There are eight introspective acts on this release for A Strangely Isolated Place – each allowing the listener to direct the film behind closed eyelids, while this Original Soundtrack offers up its score. Whereas a lot of piano-based contemporary music appears to be overly bright, or, in contrast, sad and melancholy, Clements seems to find the right balance of emotion conveyed across his cinematic journey – it's somewhat neutral in colour, with a hint of slight nostalgia and uplifting sail. We also find Rafael Anton Irisarri behind the mastering console, pulling up each sonic molecule and carving out each unruly resonance, like a magician with an aural toolkit, for this fantastic limited edition digipak, which you can get directly from the label, or purchase as a lossless release on Bandcamp.
Merzbow & Lawrence English
Eternal Stalker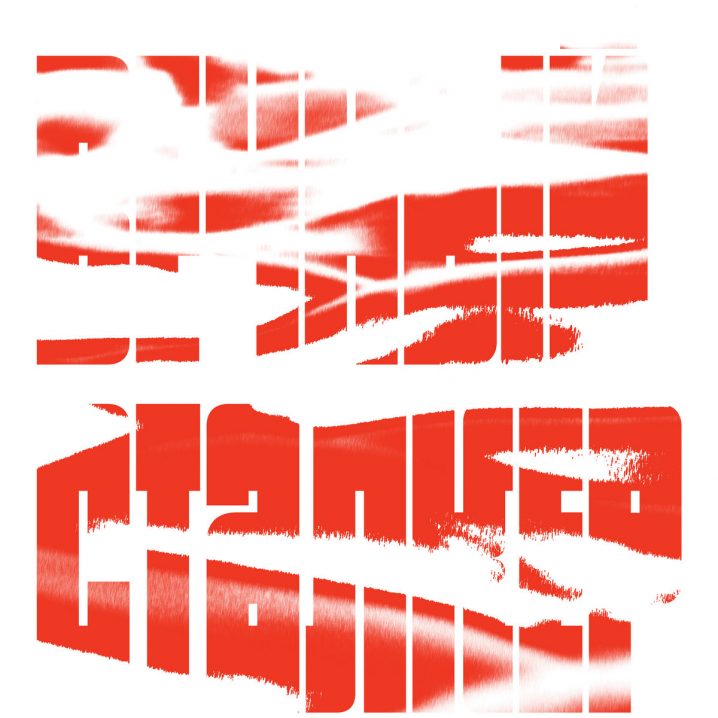 Sometimes all you need to do is listen. In the context of sound sculpting and field recordings, the captured and further constructed environment sets up another dimension for you to explore. I remember when I first heard Viento put out in 2015 by the Australian sonic magician, founder of the almighty Room40 label, and virtual friend, Lawrence English, I was listening and thinking – how can I ever listen to this more than once? The release was a recording in two pieces, capturing the sound of a strong wind storm in Antarctica. And yet I seem to want to return to those moments again, to experience the "sound postcard" and the physicality of air captured on this album [it is particularly fascinating during the heat wave here in England]. Lawrence's first official collaboration with the Japanese noise pioneer Masami Akita, who records under the alias Merzbow, captures a different beast in the prison of time. This is not an easy listening material, but its sheer power of sonic density is able to move one's emotion into an unsettling territory of fear and worrying fright. I ask you then – can all recordings push one to that level? With a nod to Andrei Tarkovsky's cinematic opus, Eternal Stalker is a "harrowing, surrealist portrait of nocturnal industrial activity" seized through field recordings made in the collapsing factory complex north of Brisbane. The unnerving weather of this industrial landscape grabs, whips, and throws one through the darkness with a cyclone of din. "This is noise at its most elemental and unknowable: brooding, bristling, and opaque, stalking forbidden peripheries of chaos and creation." I cannot help myself but quote the remainder of the description because I cannot say it better than this. "Slowly a seething, venomous wall of volume returns, shredding the signal until its frequencies fray, whipping away into the eye of the storm. The combined effect merges obliteration and liberation, rapture and ravagement; it's the sound of dissolution as resolution, uprooted and unmoored, finally freed from form." Intrigued? You certainly should be. Check out the album released via Dais.