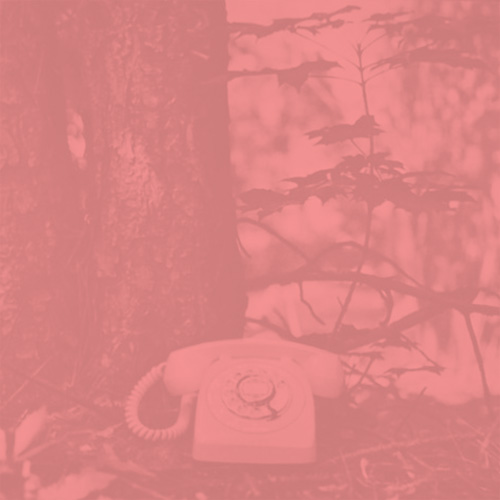 Once again I am honored to host a mix from Richard Chartier, who has appeared on this program back in January of 2012, with A Wintery Mix. This time around, Chartier offers a mix under his Pinkcourtesyphone moniker, a DJ name he's used in mid 90s, and an alias which he has currently resurrected for his solo releases. This is a gorgeous journey through an eclectic selection of Chartier's favorites, which requires no words. Just music…
a sad pink phone out in the woods at the end of summer … who will answer it, who is calling?
Be sure to read Headphone Commute review of Pinkcourtesyphone's latest Description of Problem currently out on LINE [SEGMENTS].
Tracklisting
Pinkcourtesyphone – perfunctory attachments
Donato Wharton – absentia
Luciano Cilio – Terzo Quadro
étant donnes – aimer briller
Mica Levi – bedroom
Lucretia Dalt – mohán
Coil – tattooed man
MAIN – Firmament III
Ernstalbrecht Stiebler – mitteltöne
Lawrence English – Otidea Onotica
Insides – Darling Effect
Marc Behrens – Tokyo Circle, Symbol Survey
Process – define
Asmus Tietchens – Pre-Fabrication 8
Bellows – handcut 2
Leyland Kirby – XR2 mk1 sale waterpark
Dan Abrams + Albert Tan – untitled
CTI – Allis
Bee Mask – rain in coffee
Scala – Broken Down Beauty
Gruppo NPS – freq mod 2
lovesliescrushing – crushing
Michael Leonhart – adelaide
Mark Wastell – rays
1991 – 95 and beyond
pinkcourtesyphone (with Evelina Domnitch on Theremin) – tears of modernism 2 (unreleased)
Martin Denny – harbor lights