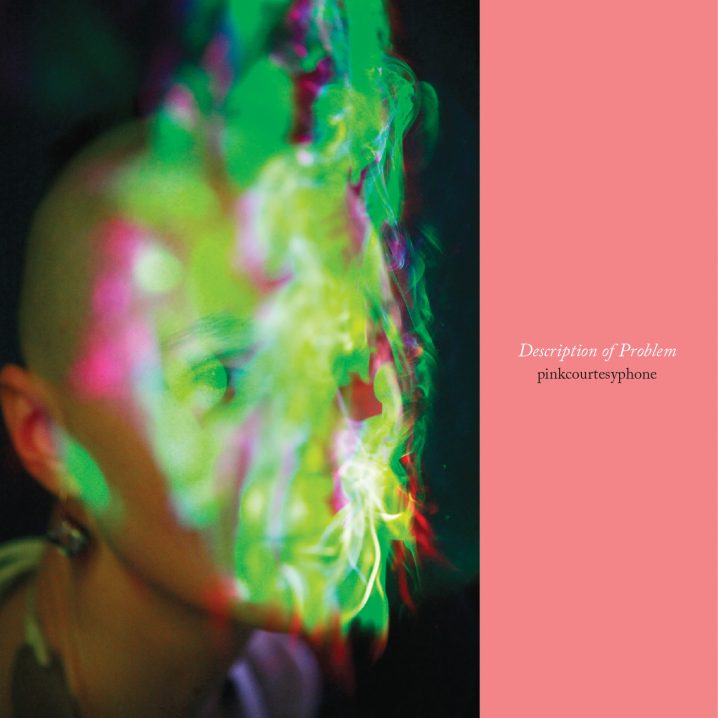 i want more… everything… maybe too much…
Two years ago, in 2012, Richard Chartier surprised the scene (and yours truly) with a marvelous record under a new moniker, Pinkcourtesyphone. And it wasn't only the alias which Chartier dusted off from the many years prior, when he first used it as his DJ name back in mid 90s – it was also the sound. The haunting melodies appeared to be drenched in a crackle of 60s vogue, retro fantasy and glamorous din. It was very much unlike the Chartier we have come to expect – the peeled back minimalism of micro sound and ambiance that dominated his signature releases on his very own LINE label. The good news is that I very much loved it, and hoped that Chartier would deliver some more.
Sine the Foley Folly Folio debut, Pinkcourtesyphone appeared on Room40, a label run by Lawrence English, with Elegant & Detached, followed by a collection of reworks from the first two records, titled Please Pick Up on the Canadian IO Sound. The third full length release, A Ravishment of Mirror, came out in February of 2014 on the freshly resurrected Dragon's Eye Recordings, operated out of Los Angeles by Yann Novak (where Chartier has recently moved). The two musicians have for the first time collaborated back in 2013, on their Undefined release for Farmacia901, so it was a true pleasure to see Chartier appear on Novak's label. This fourth record, titled Description of Problem, is back on Chartier's LINE [SEGMENTS], and it's immediately stronger, eerily potent, and dynamically effective, than all of the above combined.
"I have always been fascinated by the mid 20th century. I am intrigued by the duality of that time: picture perfect lawns, ladies in taffeta dresses (while making meatloaf) and at the same time the suburban HORROR of it all. Isolation, neuralgia, boredom. A false dream of perfection… rotting and full of hideous (or perceived as hideous) secrets underneath."
The above quote was taken from HC's Interview with Pinkcourtesyphone during which Chartier has also mentioned a few very special guest stars that would appear on Description of Problem. Well, he wasn't bluffing. Tracks on the album include samples from a voicemail by William Basinski, vocals and lyrics by AGF, Cosey Fanni Tutti, Kid Congo Powers and Evelina Domnitch. This group of collaborators, join Pincourtesyphone's "party line for obsession and revenge musings and ache all down the wires." But it's not only the above names that keep me returning to the record over and over again.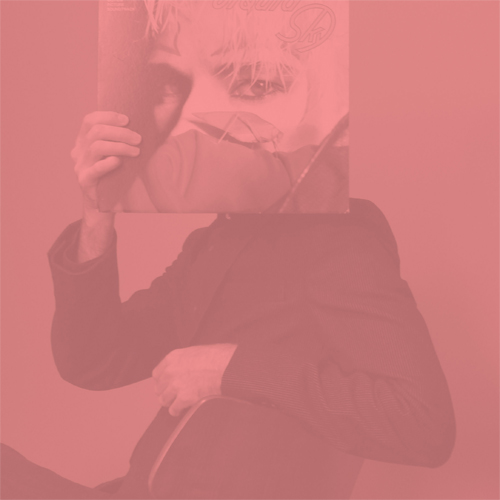 Imagine a classy film-noir, all saturated in a pink haze, stuck on a cracked plastic reel, flashing on a loop with ghost sampled vocals, shown in a dark crumbling theater, slowly collapsing with aged fabric recliners, sticky with caramel, drowned in smoke, sweat and sex. Sinking into this man-made echo chamber of imagined future and forgotten past, the listener is faced with a crucial dilemma, hold on to the present or simply let go. Like an industrial-strength dose of an opiate, the world behind the slowly moving pink curtains of this soundtrack is anticonvulsant, hypnotic and dope. Sensual, intimate and seductive – this is a pill that I'd swallow again.
See also Interview with Pinkcourtesyphone and stay tuned for an exclusive mix going live TODAY!
pinkcourtesyphone.com | lineimprint.com
©
Words by HC