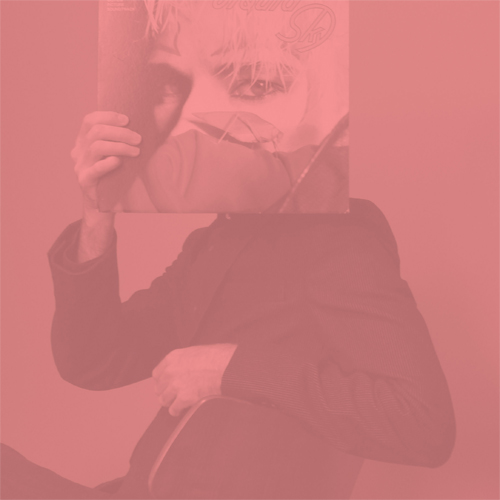 Hey Richard, what have you been up to lately?
busy prepping the new and upcoming LINE releases. "For/Not For John Cage" (LINE_058) by Lawrence English will come out on Sept 18. upcoming releases include a new work by me titled "Recurrence" and two releases I am very excited about "Breathe" by AGF and "Aurora Liminalis" a collaborative work with William Basinski ( as a follow up to the recently sold out "Untitled 1-3")
today I just deinstalled my multi-channel sound work "Interior Field" at Civilian Art Projects (www.civilianartprojects.com) which had been extended a month from its original June-July dates.
and eagerly awaiting new windows for the house my husband and I own. (long overdue)
and of course working on a variety of Pinkcourtesyphone projects.
What inspired you to revive the Pinkcourtesyphone alias and how did you come up with that name in the first place?
As a child when relatives would come to visit us my family would pick them up at the gorgeous Eero Saarinen designed Dulles International Airport. I loved being there in the expansive space… and I was fascinated by the male and female announcer voices calling out arrivals and departures… and was especially thrilled when they would ask a traveler to "pink up the ______ courtesy phone." (there were assorted colors) I always hoped I would get one of those calls.
Pink came about as a few things… a color which traditionally denotes "femininity" and homosexuality. Strangely enough the color pink when applied to an environment is shown in studies to make people irritated or sometimes even angry. (and for example… yellow makes people hungry).
the "pink" in Pinkcourtesyphone is also inspired by the essence of short film "Puce Moment" by Kenneth Anger
I used to DJ under the name Pinkcourtesyphone years ago… and now again. I recorded some material in 1997 as Pinkcourtesyphone that i intended to send to V/VM records as a demo… but for some reason i never finished it… many of those sounds/materials are sprinkled throughout "Foley Folly Folio"
What you say that the sound explored on the album is a side-step, or more of a logical progression?
i think Pinkcourtesyphone is much more open to accident, failure, surprise and emotional/ironic juxtaposition of things.
To me, it is clearly separate from my work as "Richard Chartier"
it also is very tongue-in-cheek and in a way a response to certain genres.
The project explores a retro fantasy of an exotic and glamorous world. What prompted this particular concept?
I have always been fascinated by the mid 20th century. I started collecting lounge/easy listening/exotica records in the late 80s from thrift stores. This progressed into collecting (and buying and selling) mid century furniture and decorative objects in 1990. I used to be partners at mid century modern furniture store in Washington, DC.
I am intrigued by the duality of that time: picture perfect lawns, ladies in taffeta dresses (while making meatloaf) and at the same time the suburban HORROR of it all. Isolation, neuralgia, boredom. A false dream of perfection… rotting and full of hideous (or perceived as hideous) secrets underneath. Think perhaps… David Lynch's "Blue Velvet"… or Bob Balaban's "Parents"… things are not as they seem.
Cinema is very important to Pinkcourtesyphone especially Fassbinder. mainly women in film.
There is also a hidden code through the whole project, inter-relating the titles, samples, imagery… waiting for someone to connect the dots.
What concoction of over the counter drugs is the 60's housewife mixing in this hallucinatory daydream?
valium (of course) and any high priced booze she has on hand. on a fainting couch… of course.
Tell us about your live shows as Pinkcourtesyphone
pink… elegant… detached… sumptuously loud… hypnotically thick…
Are you planning to stick around with this alias? What's next on the release queue?
well, "Elegant & Detached" the second full length was just released on Room40 in Australia. I am working with other artists on the next releases including a project with Kid Congo Powers (Gun Club, The Cramps, Nick Cave and the Bad Seeds, and more) which is "dance-y" and rhythmic… my attempt at pop.
one track "iamaphotograph" will be released with remixes on IO Sound in Canada as a 12″ vinyl. little bits can be heard on my soundcloud (http://soundcloud.com/richard-chartier)
There are remixes coming in for various Pinkcourtesyphone tracks including mixes by Frank Bretschneider, Pjusk, Ambivalent, Hirsute Pursuit, Yves De Mey, Simon Scott, The Mattachine Machine, and Jimmy Edgar to name a few. That should rear its head mid 2013.
I am amazed at how many of my fellow artists have responded so well to the Pinkcourtesyphone material.
The third album tentatively titled "Description of Problem" includes VERY special guest stars….
And what about LINE SEGMENTS? What kicked off its birth and do you have any future additions to the catalog?
mystery is better than reality…
What are your plans for this weekend?
"oh i would have to say many things… and just leave it at that" and going to the dentist…
Read Headphone Commute's review of Foley Folly Folio