Let's start at the very beginning. Can you tell us how you got involved in composing, and what was your very first piece of gear?
I started composing melodies when playing with various bands when I was 15. It was a time of full experimentation for me, I came from classical violin studies but although I had one of the most classical instruments of all in my hands, I wanted to try it with distortions and reverbs and delays to better blend the sounds of electronic instruments. In that period, I bought my first electric violin. Over the years I started writing my pieces, but I never had the right push to create my personal project and spread my music: it was the right time, and I am really glad I waited. Then the modern classical music trend began, I remember reading a Joep Beving interview and a new world opened up, instrumental music had such a modern light that I felt part of that movement. I took courage, bought a loop-station and composed my first album "Fireflies": it is all composed for solo violin creating layers one on top of the other so that I could play it all live. That's how my solo project started.
How many different studio iterations have you gone through, and what does your final setup look like right now?
I've always thought that the beauty of playing the violin lays also on the fact that it's a small instrument, you can take it anywhere, so with two microphones and a laptop I can recreate my studio easily. However, over the years, I started playing synthesizers and it has become much more difficult to move my studio. When I move for some periods, I always miss something – but at least I always manage to put my Minitaur in my suitcase! It always happens to me that when I'm away from home I feel the urge to play a weird instrument, like the sitar for example, even if I haven't touched it for months. Right now, I am in a moment of transition because I am about to move to a new place where I'll have my new studio. As of now, my studio is more of an instruments collector's room: you can find the classical piano, violin, viola and cello, synthesizers but also Indian and Turkish instruments that I usually bring home from travels.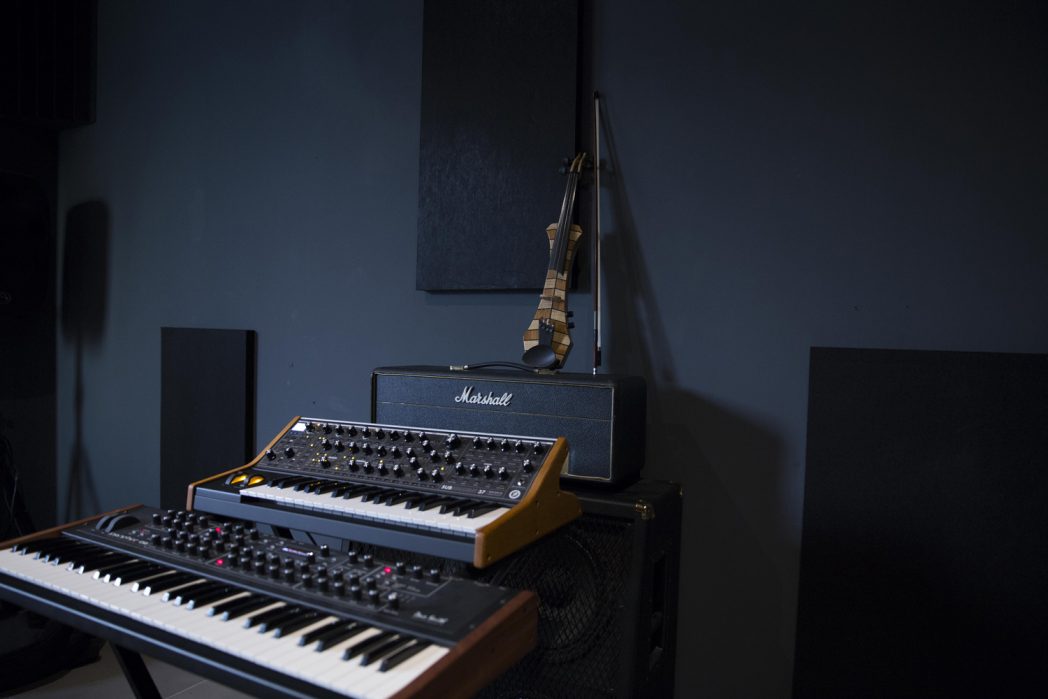 Tell us about your favourite piece of hardware.
The loop-station really changed my musical life, because it helps me a lot when I compose, as it allows me to play live just with one violin but as if I were in an orchestra, and I enjoy using it. I also truly love analog synthesizers such as Prophet 8, Prophet Rev 2 and Moog Subsequent 37 – which I all play a lot.
And what about the software that you use for production?
I work with Logic Pro X and it is perfect for my needs.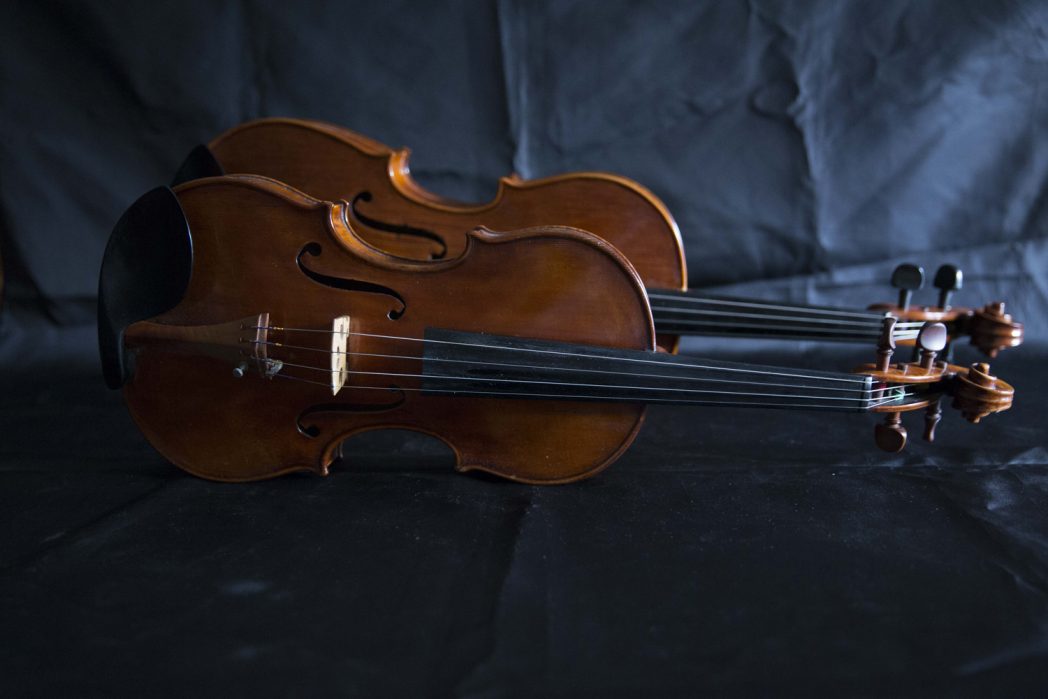 Is there a particular piece of gear that you're just dying to get your hands on and do you think one day you'll have it?
Lately, I've been very fascinated by Ondes Martenot, I would really like to try this magical instrument. Another instrument that I would like to have in my studio one day is definitely the Moog One, I am keeping a space for it in the new studio.
Can you please share some aspects of sound design in your work?
To answer this question I would like to start with a fun fact on the last track of my album WE, titled MARE DENTRO. It was recorded in August, it was very hot in Italy, the sound of crickets was so strong that they entered the recordings. When I realized it, I decided I would keep them, it felt so natural with the environment and with that moment, and every time I listen to that track I smile. I like to naturally welcome the sounds that surround me and the noises that the instruments make while playing. The wood of stringed instruments and the horsehair rubbing on the strings create many small sounds that make you really feel what happens when you play, and this is magical for me. I like to hear them in recordings. I also like to keep breaths in recordings because breathing is part of the process of playing as of living.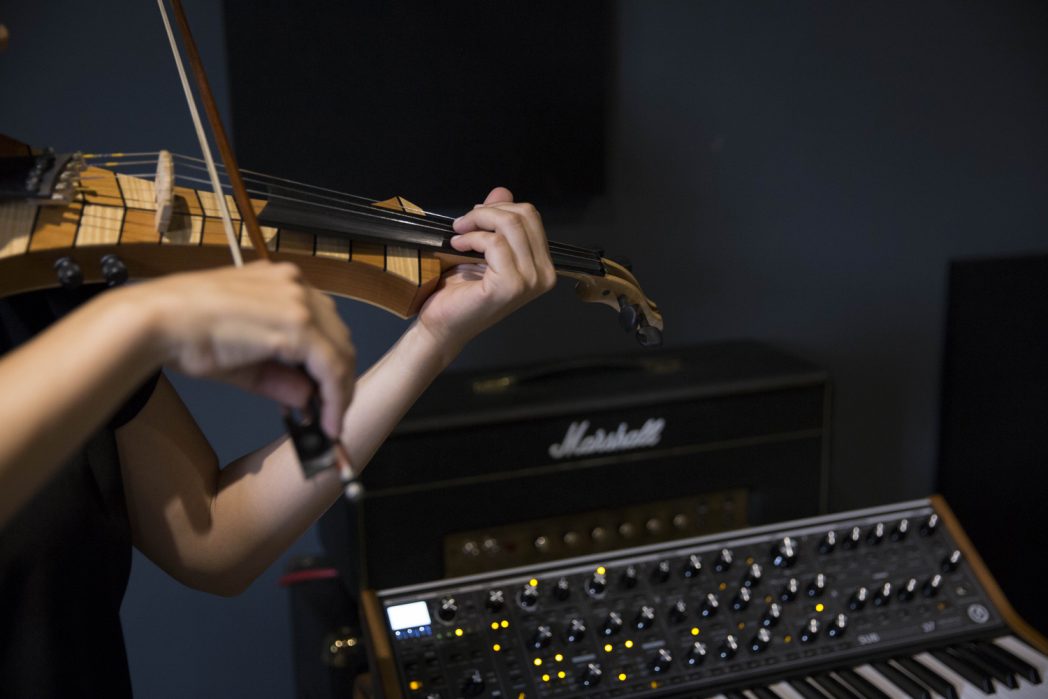 Any particular new techniques that you tried out for your new album?
In my new album WE, I introduced the sounds of synthesizers in almost all pieces, I wanted those sounds to embrace strings and load them with low frequencies – which I love and that bring out the high frequencies of the violin which is always the protagonist of my music. In my last record, I also used the sounds of Tibetan bells in many tracks because I felt that they added a particular energy that filled the frequencies. I also played the gong and recorded it at home in lockdown, I would have loved to see the faces of my neighbours those days!
What does your live setup look like, and what do you bring with you when you travel for an extensive tour?
Currently, my setup consists of my violin and viola, the looper, a delay, a reverb, a distortion, a small mixer, a Dpa microphone, a pair of Neumann Km184 mics which I also use to record, a few Tibetan bells and a laptop.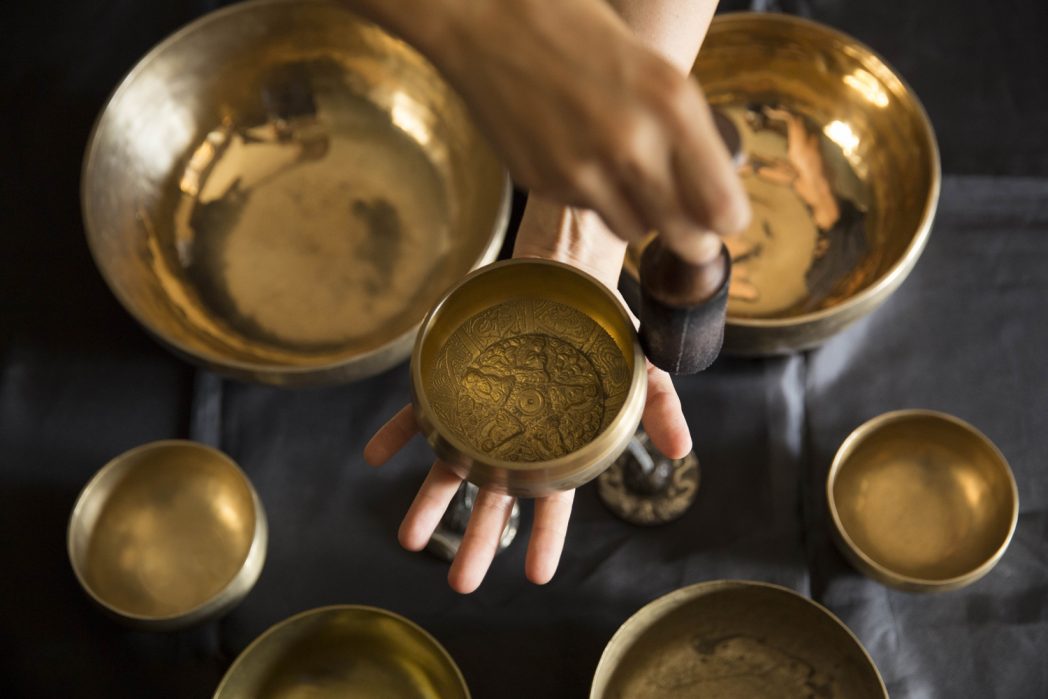 What is the most important environmental aspect of your current workspace and what would be a particular element that you would improve on?
In my new studio, I would like to curate the acoustics of the space. I am still designing it. I really want the space itself to bring an added value to my recordings. In general, I always try different positions around the microphones while I play, so to create different timbres.
What can you tell us about your overall process of composition? How are the ideas born, where do they mature, and when do they finally see the light?
I play almost every day, it comes very naturally to develop new music. When I feel something beautiful is coming to life, it's always a great emotion. Then ideas keep on being transformed, slowly the pieces take shape. I find it very interesting to observe how the music we create resembles who we are in certain moments of our lives.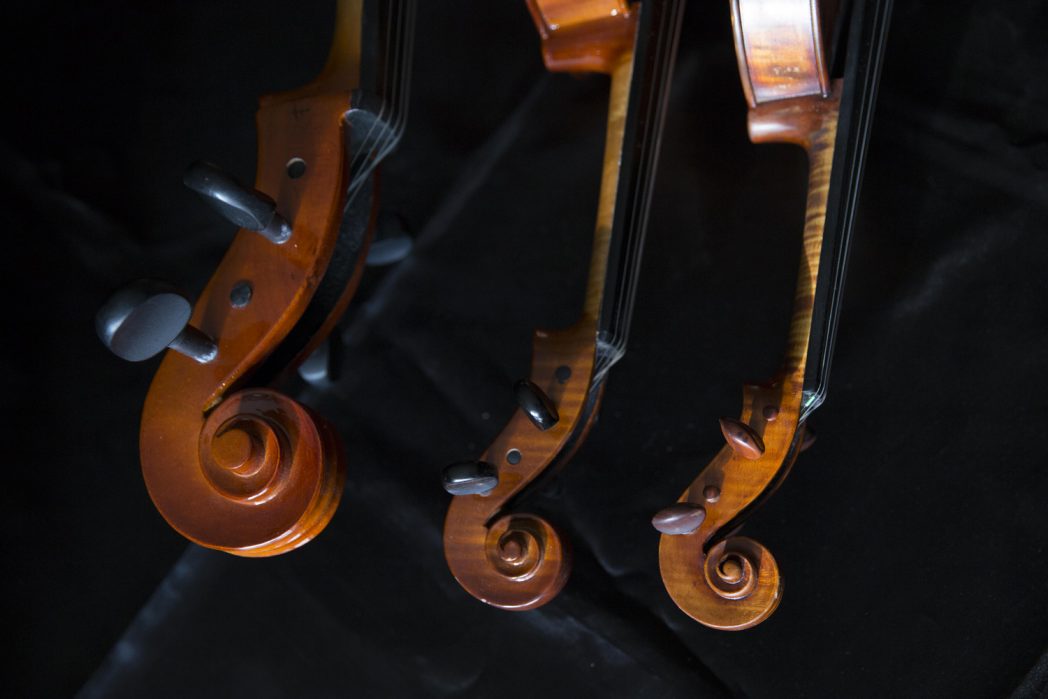 After the piece is complete, how do you audition the results? What are your reactions to hearing your music in a different context, setting, or a sound system?
I usually do the mixes in a recording studio. I prepare pre-mixes with my intentions and then I rely on the sound engineer and the studio equipment to get the best result. When I do the mix, I try to do as many listens on as many devices as I can. I send the pieces to some trusted friends and ask for feedback from their ears and their devices. A dear composer friend once told me to also listen to them in the car, he told me if they work well there they are ok and I must say that I followed his advice and it works.
Do you ever procrastinate? If so, what do you usually find yourself doing during those times?
I don't really procrastinate as I spend most of my time with music, but sometimes I feel I am too much into a project and that I am no longer capable to see it in its entirety. When I find myself in that situation, I prefer to take a break and move to something else. In those cases, I try not to listen to that music and to just think of it. That sort of abstraction combined with a good swim in the lake is always an excellent solution to clear my mind. Even biking helps me a lot: luckily I often go to the studio by bike!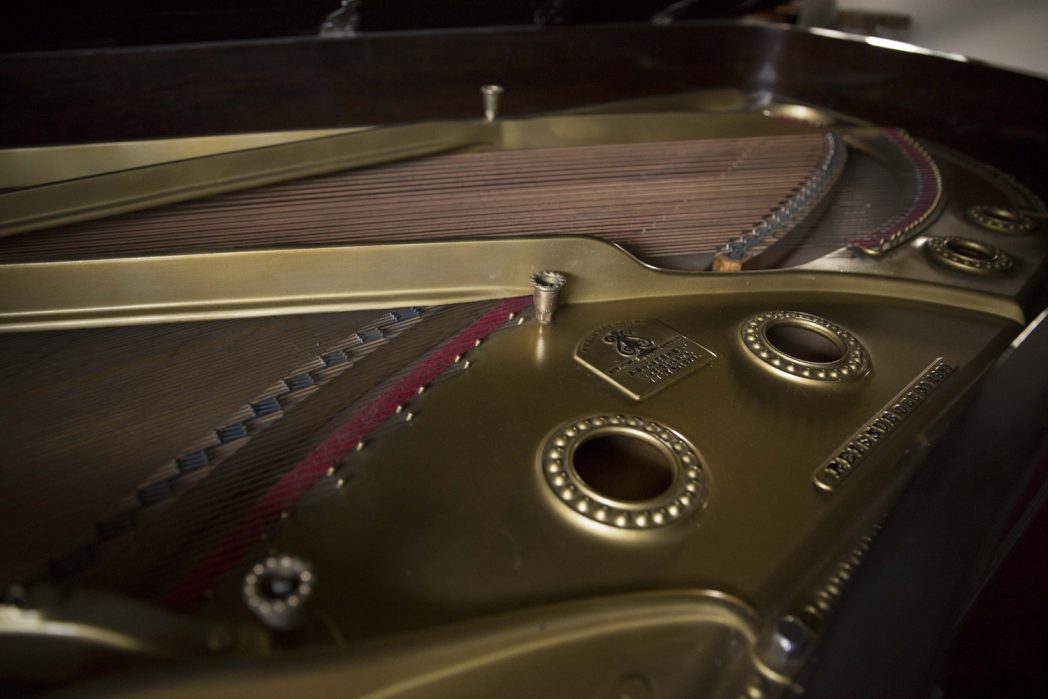 What gets you inspired?
The main inspiration for my music is life itself, the one I live within and the one that unfolds around me, all the thoughts that go through my head while I play, the experiences I live, the trees I see moving outside the window. Today for instance I was looking at a butterfly while playing and I tried to imitate it, to create music that could represent it. Writing music for me is like taking a picture of a specific instant, which can be a fraction or something wider.
And finally, what are your thoughts on the state of "electronic music" today?
Electronic music is part of the present because technology has advanced and we with it. Although I come from the world of classical music and deeply love the sounds of classical instruments, I believe that the fusion of the sound of these instruments with electronic music is natural in 2021 and knowing how to use new technology is a great thing. I think there is wonderful electronic music out there made by great musicians that I find inspiring for how they treat synths and sounds.