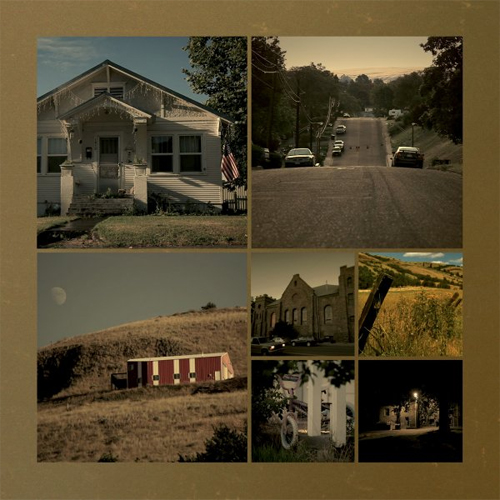 Peter Broderick surfaced on the scene of modern classical music back in 2007, with his debut release on Kning Disk, titled Docile. He was immediately picked up and introduced to a larger audience by Type with a pair of his critically acclaimed contemporary ambient and neofolk albums, Home (2008) and Float (2008). Since then, all eyes and ears have been on his progress, as he continued to impress the world with his solo and collaborative output on Fang Bomb, Slaapwel Records, Digitalis Limited, Bella Union and Hush Records. In 2009, Broderick signed on to Erased Tapes Records for his neo classical album, Music For Falling From Trees.
Besides being a touring member of Efterklang, Broderick somehow manages to find the time to release all of this gorgeous music, collaborating with Nils Frahm (see their Oliveray project), appearing on Dustin O'Halloran's collaboration with Adam Wiltzie, A Winged Victory For The Sullen on violin, and even working with Clint Mansell on the Last Night soundtrack! And may I mention that Peter is only 24 years of age! Music For Confluence is actually a soundtrack for a documentary by Jennifer Anderson and Vernon Lott:
I had been asked to make the score for a documentary film called Confluence. The film is based in the Lewiston, Idaho area, not too far from where I grew up in the USA, and it chronicles several mysterious cases of young girls found murdered or gone missing around 1980, all of which seem to lead back to one man who for a variety of reasons has not been able to be charged with these crimes.

— Peter Broderick
On the album, Broderick composes texture-rich soundscapes with his violin and piano. Given the background of the film, the music is not too somber, sad, or melancholic – instead, it floats in a neutral key around a somewhat cloudy atmosphere of sounds, gradually building up in layers, tension, and unease. Since Broderick is a prolific multi-instrumentalist, the compositions sound at times as if they are performed by a small orchestra, while indeed, all of the stringed instruments, sparse electronic effects, and gentle piano keys come from a single mind.
Having not seen the film, the dramatic story reveals itself through music and track titles, such as "The Last Christmas", "We Didn't Find Anything", "She Just Quit Coming To School", "It Wasn't A Deer Skull", "He Was Inside That Building", "Circumstantial Evidence" and "Until The Person Is Apprehended". All of these paint a picture of an unfortunate event without a possible resolve, leaving us aching for an answer, and inevitably more music from this wonderful musician…