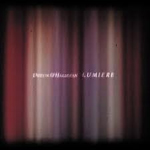 I first discovered Dustin O'Halloran when his beautiful track appeared on Explorer's Club series, from Loaf (on which I accidentally landed after an appearance from Hauschka, Nils Frahm and Jóhann Jóhannsson). I then gravitated towards O'Halloran's release on Sonic Pieces, titled Vorleben, and immediately fell in love with his music. His album was later featured in Headphone Commute's Best of 2010 : Music For Watching The Snow Slowly Fall In The Moonlight. So when I heard that his newest album, Lumiere, was to be released on FatCat's post-classical imprint, 130701, I wasn't even surprised. It's where O'Halloran belongs. Welcome home.
With nine beautiful pieces, spanning a 43 minute album, O'Halloran pours his heart and soul through the delicate piano keys, making love to the music, the instruments, and my mind. It seems that even the mere mention of a solo piano album may evoke a passive response in avid followers of experimental and instrumental music. But true connoisseurs pick up on the slightest hint of the rising aroma from the padded hammers and the dusty strings. And Dustin plays for them. Where the piano can execute a variety of moods and genres as commanded by its player, in the hands of O'Halloran it gently weeps. Add to that a few string harmonies and a brooding cello, and you've got a cocktail for magnificent despair, that's, oh, so welcome, on these winter nights.
Accompanied by New York's acclaimed American Contemporary Music Ensemble (previously appearing on works by Nico Muhly, Max Richter, and Hauschka), the album employs subtle electronics, guitar from Stars of the Lid's Adam Wiltzie and violin from yet another favorite of ours, Peter Broderick. The album ties this incredible collective of amazing appearances with a mixing hand from Jóhann Jóhannsson – and we immediately have a classic record on our hands… I mean, seriously, who's missing here? Nils Frahm? Oops, sorry, he also gets an engineering credit on Lumiere!!!
O'Halloran has been playing piano since the age of 7, performing his own compositions at 11. Enrolling to study art at California's Santa Monica College, O'Halloran continued his life intertwined with music. Recording Lumiere during the last three years, at the ancient Grunewald Church in Berlin, an old farm house in Italy, an old book shop in New York, and at his homes, O'Halloran suddenly became aware of a new phenomenon – he could hear music as colors. Synesthesia is a neurological condition in which one involuntarily experiences one sense in another cognitive pathway. Famous synesthetes include Liszt, Rimsky-Korsakov, as well as Pink Floyd's Syd Barrett and the ever elusive Richard D James (Aphex Twin).
Composing for an ensemble, O'Halloran evoked a new sensory palette of sound:
Somehow in composing I had always viewed the work similar to how a painter would approach it, adding colors, texture, adding space, painting over the whole thing and maybe leaving just a corner.
O'Halloran may be a new name among the circles of neo and modern-classical circles, but he's certainly no stranger to the street. He has previously composed music for Sofia Coppola's film, Marie Antoinette (2006), William Olsen's An American Afair (2010) and Drake Doreumus' Like Crazy (2011). There are also two volumes of Piano Solos released by Splinter Records in 2004 and Bellan Union in 2006, and of course, the above mentioned Vorleben. He's also a member of Dévics, where, together with Sarah Lov, they have released three albums on Bella Union: My Beautiful Sinking Ship (2001), The Stars At Saint Andrea (2003) and Push The Heart (2006).
Read also Headphone Commute's Interview with Dustin O'Halloran