One day you meet a tired pianist in the backroom of some tiny club in Brooklyn, shaking his sweaty hand as he's attempting to change out of a t-shirt, and the next day he is releasing music on a prestigious Deutsche Grammophon. That's right – that's what I'm going with for the opening line of this exciting video premiere. Of course, these two events are not two days apart, but rather years, nay, a decade, that separated that one night, when Dustin O'Halloran performed his solo piano pieces for a small and loyal audience, and all the amazing events in the unforeseeable future, like the numerous Academy Award, a BAFTA and a Golde Globe nominations for his film music with Hauschka, and the UK Record Store Chart-topping album as A Winged Victory For The Sullen project with Adam Wiltzie, and now, back to the piano, with his upcoming debut for the above lauded German label, titled Silfur. In this live recording of "Opus 28," recorded at the famous Capitol Records studio in Hollywood, O'Halloran collaborates with an American composer and multi-instrumentalist Bryan Senti to mesmerize, enrapture and delight, with sparkling keys, enchanting moments, and the soar of strings. And as I glimpse a brief shot of the studio audience, I am transported back to Brooklyn, back to why I loved his music since Vorleben (Sonic Pieces, 2010). In fact, have I not heard this very same piece there and then? It's absolutely wonderful to see O'Halloran return to piano music, rediscovering and reimagining the original compositions through the new perspective, through time and space, the present and the past.
Silfur is an exploration of the music of my past and how it reflects back to me now in the present. Evoking images of different moments, places and periods of my life, and rediscovering the pieces that have stayed with me. Sometimes we can only understand ourselves by looking back, and hopefully, finding the thread of who we are and who we have always been.

— Dustin O'Halloran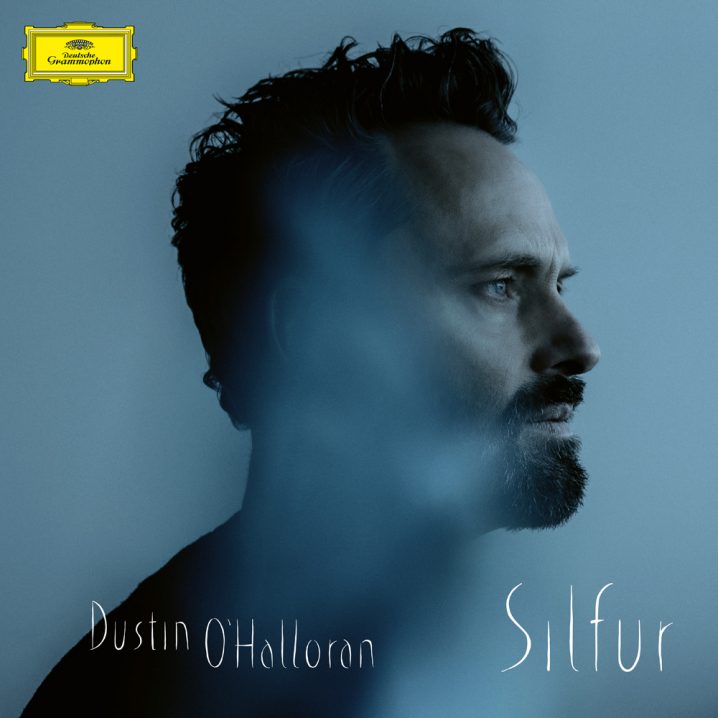 There was a feeling of travelling back in time to my past while experiencing the music in new ways in the present. It's very special that we can capture time in this way. And I think that's almost what music is: it's capturing time. It's capturing a moment, which we can experience again later.

— Dustin O'Halloran
I'm very excited about this revival and hope that you're looking forward to the record as much as I am! DG will release it on June 11th, on a CD and 2×12″ vinyl. Additional collaborations on the album include Gyða Valtýsdóttir and the Siggi String Quartet. And yes, there are two brand new compositions! Here's your pre-order link.