"… elegant, vivid and sometimes even spiritual…"
You may have seen me pumping out lots of [great?] content in the last couple of weeks, sometimes publishing two entries per day (not to mention all of the Contemplative Classical updates). There are three main reasons for that: first, I'm definitely spending more time with all of this music; second, there's truly plenty of wonderful releases these days, no doubt about it; and third, I'm finally going on a week-long vacation, so I needed to cramp in some of these updates before the silence ensues! Not the least of which is this absolutely gorgeous release by Sebastian Plano – a Grammy-nominated Argentinian-born and Berlin-based cellist who has quickly become a favourite of mine in the last couple of years. I think I've covered almost every one of Plano's albums, including his performance at Le Guess Who? festival, a collaboration with Maarten Vos, Ben Lukas Boysen, Tom Adams, and a very special "In the studio with" feature. This summer, Plano returns to Mercury KX for his new album, Save Me Not, featuring ten evocative pieces that pursue his "ethereal aesthetic with even more confidence, operating in a dream-world all its own, answerable only to his instincts." At the centre of the album is a trio of fragile tracks, titled "Soul", and for this exclusive premiere, I am diving right into the heart of this composition. "I remember when I was recording [this track]," says Plano, "it came together with just one take from beginning to end. As it finished, there was this moment where it just knocked me over. That moment of ecstasy, that's what it's about: it's inside and outside me."
The 'Soul' trilogy is an introspective journey of the immaterial characteristics of individuals. The 3-track story can be understood as a personal depiction and view on three states of a soul. The second part of the suite was built running the Yamaha CP-80 piano through a Roland 201 analogue tape echo delay, and creating several very short and articulated piano lines and counter lines which are all interconnected with each other while an ensemble of strings progressively grows underneath. Its title recalls a state of euphoria and exuberance.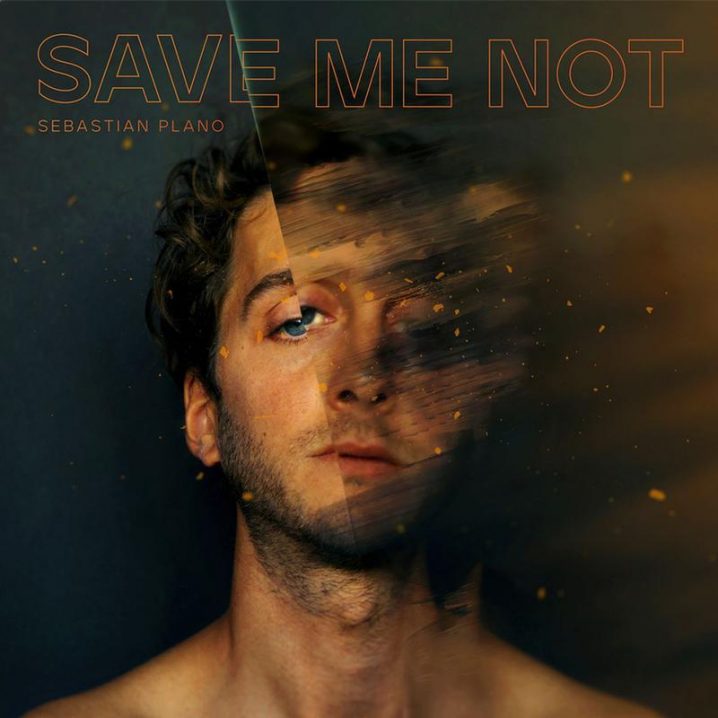 Many of us nurture our own space, where we can be the essence of ourselves, and creative people arguably take this further, constructing a reality where their imagination can flow, free of awareness. In my case, writing music has, over time, turned into a need: it would be impossible for me to cope with life without being able to express myself through sounds. When there are no boundaries, and you're just creating music, that's the best. You're somewhere else. If I could, I would remain there. So this album is an introspective journey, a quest where I converse with myself away from all consciousness.

— Sebastian Plano
This is a magnificent album, one which you must play from beginning to the end. Unfortunately, you will have to wait a few more months to indulge in Plano's music. I'm sure, by then, you'll hear some more about Save Me Not, and then, once more, in year-end lists, as it will surely grab a spot on many "best of the year" features, including my own. Meanwhile, you can pre-order a vinyl and a CD, directly from the label, or your local record shop. Oh, and there's also a beautiful video for another track, "A Present for a Young Traveller," which I couldn't help myself from also sharing in this space.