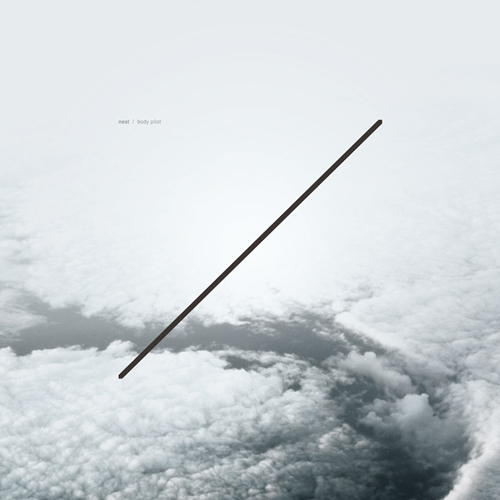 All this week, Headphone Commute has been featuring a Serein Label Special, profiling its 2011 Seasons series, which is composed of four limited 10″ vinyl records, released over the course of the year, pressed on heavyweight vinyl with hand numbered outer sleeves. And now we come to the highlight of Serein's artist roster. Nest is a collaboration between two wonderful musicians of the ambient and modern classical scenes: Huw Roberts – Serein's label-boss and curator, also known as Opiate with three single-file digital releases on Miasmah in 2001; and Otto A. Totland – one half of Deaf Center, recently profiled and interviewed on Headphone Commute. Having previously fallen in love with Nest's debut Retold (Serein, 2010), I held my breath in preparation for another beautiful journey, no matter how short. And even at four tracks in length, the Body Pilot EP exceeded my expectations. From solemn ambient pads to gorgeous piano passages, Nest delivers restrained compositions that are extremely fragile, delicate, and frail.
Gently sustained strings rise from a near inaudible hum and are accompanied by slow, resounding piano notes. The pace is glacial, each sound unravels and unfolds in sequence painting a vivid picture of the record's opening scene. The muted greens of an open plain as it tapers into the distance and the pearl-white of the sky, featureless save the bas-relief of a distant mountain range. The landscape resonates in sympathy with the beckoning drone of a propeller engine.
With Body Pilot, Nest propels itself even further into the spotlight of acts to keep your eye on, creating sublime sonic dreamscapes for the soundtrack of your life. Once again, the sound of Nest is elegant, contemplative, intelligent, and incredibly resplendent. While Roberts has been busy in running the label (hence this entire spotlight on Serein and its Seasons 2011 series), Totland along with Erik K. Skodvin managed to release another celebrated album by Deaf Center – Owl Splinters (Type, 2011).