This week I am spending some time with James Murray's exceptionally curated Slowcraft Records, which also includes the digital-only series of releases featuring bespoke artwork by printmaker June Murray, called Lifelines. In this ⟪ REW | FF ⟫ column, we will do a bit of travelling through time – first, rewinding back to Ian Hawgood's beautiful album from September of last year (2020), and then, fast-forwarding to an upcoming release from Landtitles, out in April (2021). Sandwiched in-between, we'll visit with Francis M. Gri; and if you want to keep filling your space with this wonderful music, you should replay two albums I have covered here before: Mathieu Karsenti's Downstream Blue and An Moku & Stijn Hüwels' Where We Meet.
Ian Hawgood
Peace Fragments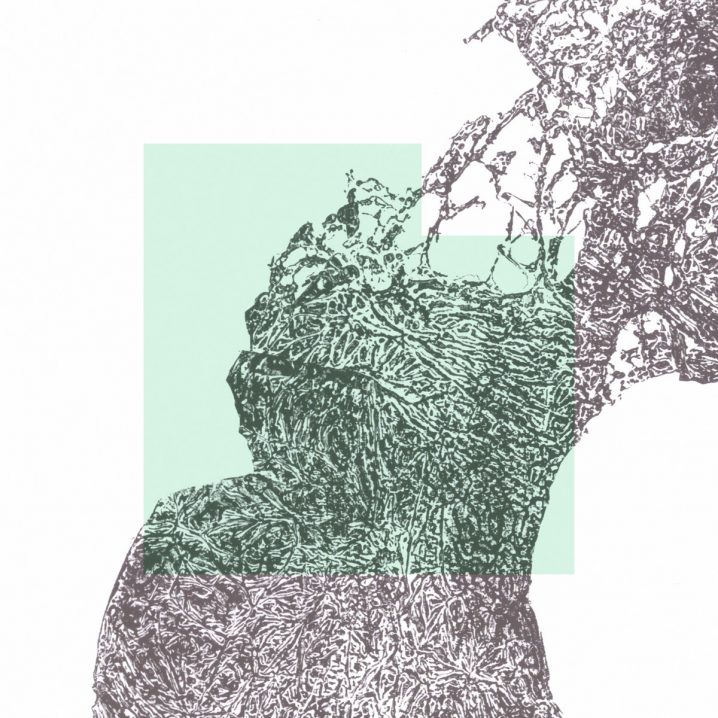 Those following my musings for thirteen odd years need no introduction to this artist, mastering engineer, and label curator/owner of the celebrated Home Normal imprint. I think it's safe to say that I've heard every one of his albums since discovering the elegant and minimal compositions in 2008. Incidentally, that's right about the time I have officially launched Headphone Commute. By now, James Murray and Ian Hawgood have cross-pollinated their music by releasing on each other's respective labels and even collaborated together on a project they named Slow Reels, which was promptly picked up by Morr Music and celebrated on many Best of the Year lists. I'm also humbled to admit that I have somehow managed to insert myself into their fascinating world by making an album with Murray, Suññatā, which was released [and mastered] by Hawgood on Home Normal a few months ago. But back to Peace Fragments – an hour-long album with only three tracks of delicate textures, soft soundscapes, and slow-swelling drones. This sound is submarine – drenched in lush reverb, submerged in the waters, recorded awash. Captured on a vintage Nagra 4.2 analogue tape recorder, with low-tide field recordings using a hydrophone and finished off on an Uher reel-to-reel, the sounds of delicate synth and guitar loops are subtle and frail. The fragility of the piece is underscored by the natural clicks, crackle and pops, emerging from the equipment and left undisturbed. This is a slow-burning long-form excursion of "extraordinary depth and effortless patience reflecting the texture of [Hawgood's] life by the sea." Peaceful, patient, and very sincere. You should leave this on repeat throughout the day.
Landtitles
Your Voice In Pieces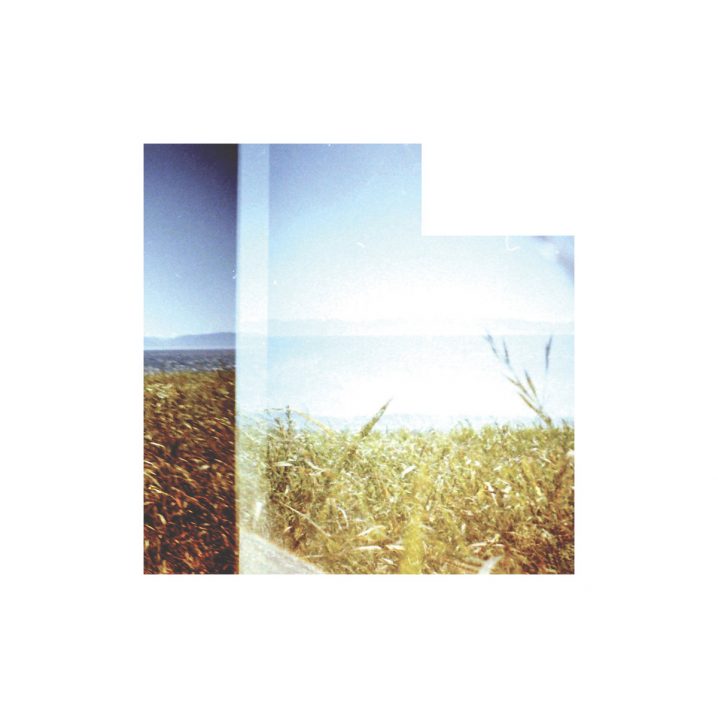 This upcoming album from Landtitles is scheduled to be released on April 2nd, and this is the first physical edition in the Lifelines series, housed in a heavyweight, matte-printed card sleeve, with a similar quality four-panel artwork insert, all lovingly hand-assembled, packed, and sealed. The ongoing series artwork is replaced by that of Grant Gard, who is also the artist behind this project. The eleven compositions on Your Voice In Pieces are pastel in colour, graceful in taste. The essence of the flavour in this form of minimalism is revealed only through the intricate charm of sounds exposed. I can try to equate this with the Japanese aesthetics, a gentle aroma of shade-grown green tea, a hint of light incense, a brush of loose silk. The tracks were composed using a variety of acoustic and electronic instruments (synthesizer, organelle, guitar, melodica, dulcimer, and piano), field and contact microphone recordings, recorded on reels and lo-fi cassettes, then thoroughly processed in Reaper and Argeïphontes Lyre. "That a work of such serene calm and unhurried focus can blossom from so broad a process and range of sources is testament to the judgement and restraint of composer, photographer and Vancouver Island resident Grant Gard." Mastered by the above featured Ian Hawgood, the sounds of Landtitles grow and intertwine into all environmental aspects of your listening space, slowly becoming the plant food for cacti, slowly becoming the membranes of walls. "These are slow sounds for quiet moments, spacious modern melodies with real heart and soul, the perfect soundtrack to stopping the clocks and watching plants grow." This is that fragrance of ambience of which Eno has dreamed.
Francis M. Gri
The Ropes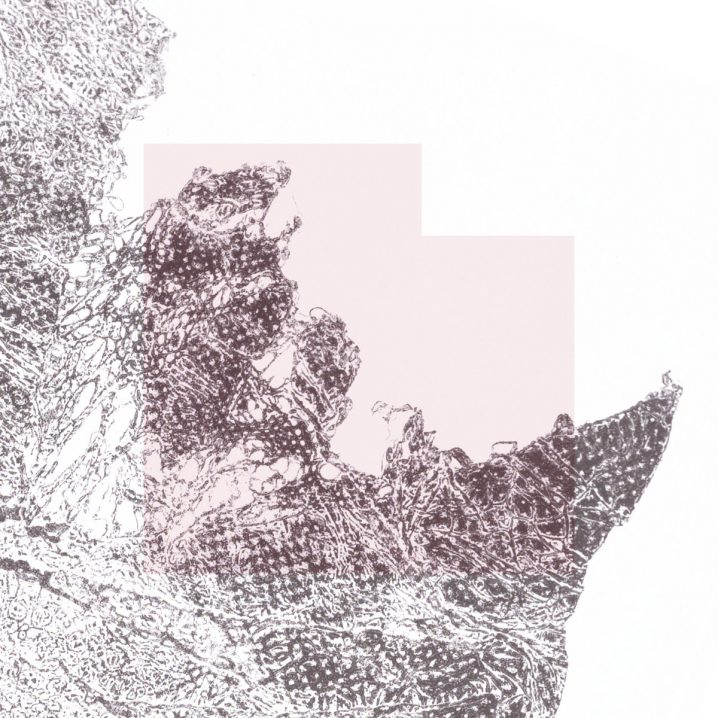 As promised above, the last stop on this headphone commute is a record by Francis M. Gri, whom we've previously met back in 2016, when he released his fourth full-length on his very own KrysaliSound imprint, titled Flow. His previous collaboration with Federico Mosconi appeared on Slowcraft (see Between Ocean And Sky, 2018). In 2019, the Milan-based label had co-published James Murray's Embrace Storms album [which Gri also mastered], and now we see Gri offering up six gentle pieces for the Lifelines series, once again, mastered by Ian Hawgood. It's really one big happy family. On the album, the delicate, atmospheric ambience is carried by keys and guitar. The neutral melodies float through the crinkles of fragmented sound, accented only by natural light. These thoughtful, electroacoustic meditations remind me a lot of music by Taylor Deupree – the minimal treatments sourced by the field recordings, the lo-fi aesthetic that doesn't seem forced, the looped tender passages, cradled and lulled. Ropes is a "compassionate examination of the bonds that join us and the ways they can fray and break," with track names reflecting on twines, binds and tethers, that bring on their strength in a braid or a knot. But it's also an echo of grief and regret, of the words that were said, of the emptiness left, and the moments forlorn in the words and the emptiness. "Embodying the finest qualities of modern ambient and minimal composition, The Ropes offers a gesture of generosity matched only by its vulnerability and stands as an emotionally charged high point in an already impressive oeuvre." A highly recommended record – that Taylor Deupree cite was not accidental.