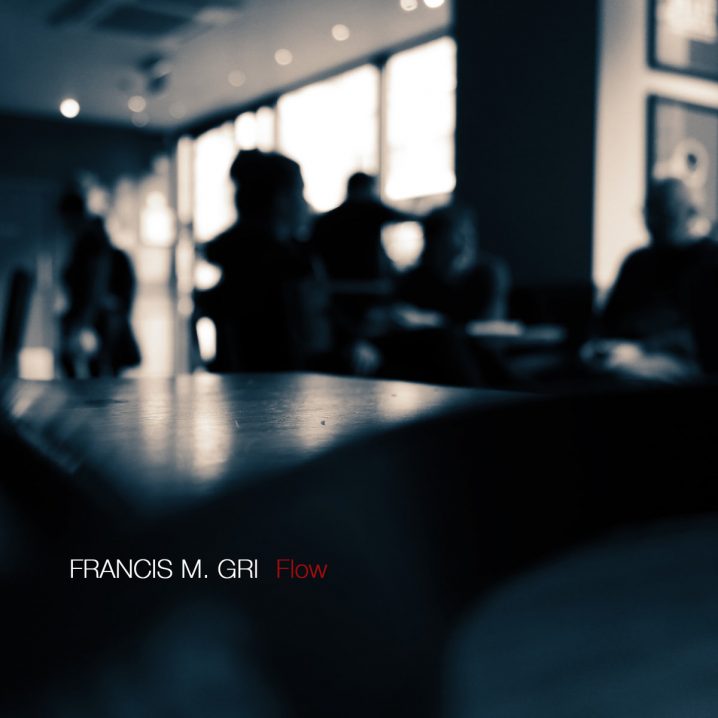 Here is an interesting surprise from a Swiss-born, Italian-based Francis M. Gri, self-released on his very own, KrysaliSound imprint, reserved for output by his various pseudonyms, collaborations, and hand-picked projects. This is the first exposure for me to Gri's sound, and I can already tell that it's a pretty mature endeavor, following the numerous albums as Apart, first seeing light in 2008 with Across The Empty Night, and then kicking off KrysaliSound catalog with Digital Frame in 2010. Flow could not have been a better title for this ambient exploration of seven pieces, released as the fourth and final album in Gri's storybook project, consisting of Ghost Dreamers Town (2012), Dreamers Stories (2014) and Empty Town (2015). The compositions, thematically titled as "Swell", "Flutter", "Low", "Still Rain" and similar minimal studies, employ sounds of the piano, guitar, and field recordings of a daily life. This is an intimate meditation on the very basic elements of composition, "focused on sound details and textures, leaving on the border structures and melody." Having full control of the label, it's important to point out the consistent aesthetic of KrysaliSound output, including its handmade packaging of limited edition CDRs, offering the published artists honesty, artistic control, and full ownership of their music. A beautiful collection of electroacoustic ambiance and modern classical narrative.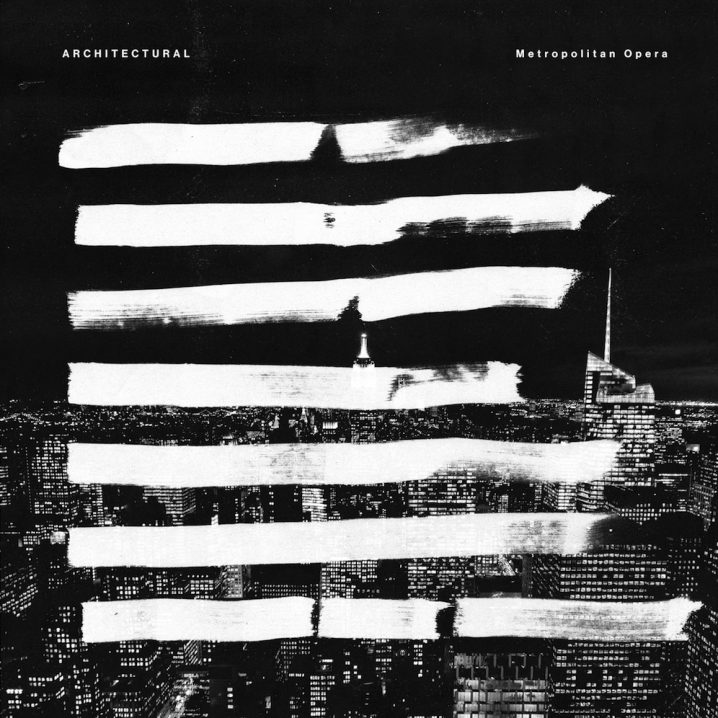 Another fascinating discovery for you is a seven-piece mini-album by the Spanish producer, Juan Rico (aka Reeko), releasing this time as Architectural on his very own same-titled imprint. Although the Cubismo EP (2016), released prior to this one, is a 4-track driving techno 12″, the Metropolitan Opera is a collection of only experimental, ambient and drone works, centered around some serious atmospheric sound design that makes it incredibly interesting, both, as a background cinematic soundscape and an active listening composite study. The sequentially titled vignettes slowly build up in intensity, until the palette is thick with layers of fury. There is nothing really operatic on this composition, instead, the claustrophobic and malevolent passages creep down the dingy alleys in search of their next prey. To be honest, I hope that their next victim is you. "Architectural's chords are poignant and intense, giving rise to a composition that, as a whole, is an incredibly rich tapestry that blurs the lines of conventional production techniques in contemporary electronic music," and having heard Rico's techno-driven output, I can almost feel all the minimal rhythm within. I personally prefer to work my way through the Metropolitan Opera first, patiently escalating in ferocity and tension towards Cubismo EP that finally lets all the built-up pressure out through a pounding massive force. Recommended for fans of Lucy, Ø [Phase] and Rrose.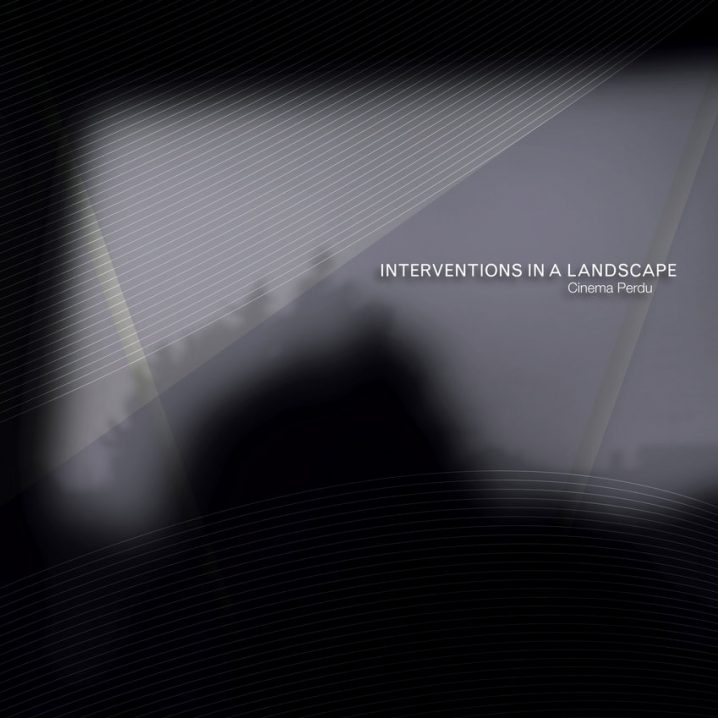 The sun finally came out at the end of the day and began to warm the frozen earth, sand, and concrete, but I still feel in the mood for some dark ambient music. Perhaps not dull and gloomy, although the bottom of the larger cover art by Zeno Van Den Broek for this release on Moving Furniture slowly fades out to black, but rather misty, overcast, and somber. This is where experimental sounds of Cinema Perdu fall right in, combining field recordings with synthetic manipulations, environmental drone picked up by contact microphones and other inorganic din. These sonic documents are self-described by its Dutch composer, Martijn Pieck, as "soundtracks without movies" allowing the natural settings to paint their own aural pictures, to be captured in his work. On Interventions In A Landscape Pieck tackles the concept of coastal climate and scenery interacting with their human inhabitants, and interference thereof. "The intervention creates a certain strengthening of contrasts, for instance at the Leihoek (Netherlands) between the ever moving sea and the silent firm dike. Though, at the coastline, the weather, the sounds, the light and even the smell are always playing an important role on how someone experiences the coastal landscape. Therefore the tracks do not only reflect on the places mentioned, but also a specific moment in time of being there." These four meditative pieces will evoke an atmosphere perfect for the end of a dark and solemn day.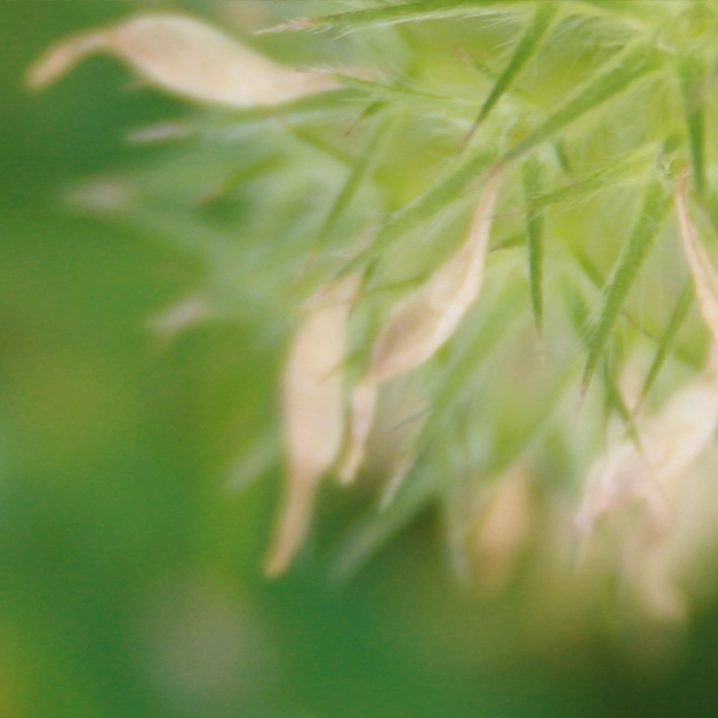 Last, but certainly not least entry in this collection of Sound Bytes is a live performance by Aidan Baker, Hellmut Neidhardt, and Dirk Serries recorded as an improvised set on September 13, 2014, during a wedding concert, celebrating the marriage of Cosima and Dimi, the label curators of Midira Records. For this recording, Neidhardt, who consecutively numbers his moniker for each new release, appears as N(38). This is an hour long ambient stretch of sound, split into four individual tracks, to fit on 2 x 12″, full of swells, drones, strings, and fuzzy guitars. Enomeni translates from Greek as "connected", and it's difficult to peel apart the individual components contributed by each of the beloved artists, playing here as one single unit. During the quiet moments of the composition, I can hear the voices and glass clinks of the observers in attendance, adding to the overall environment and spaciousness of the piece (at one point I even thought the sounds were coming from somewhere in my house and had to get up to check). By "Ritual II" you begin to anticipate the slow build up in the amplitude, rhythm, and complexity that these three artists gifted the newlywed couple, who, in turn, shared this beautiful piece with us. If you're an avid follower of the individual numerous output of Baker, Neidhardt and Serries, then you won't be disappointed in this unique once-in-a-lifetime performance. If this is your first exposure to the three, good luck catching up on all of their collective output!