… an arresting, fluorescing album that blends full-frequency dronescaping with a slow-burning ambient minimalism…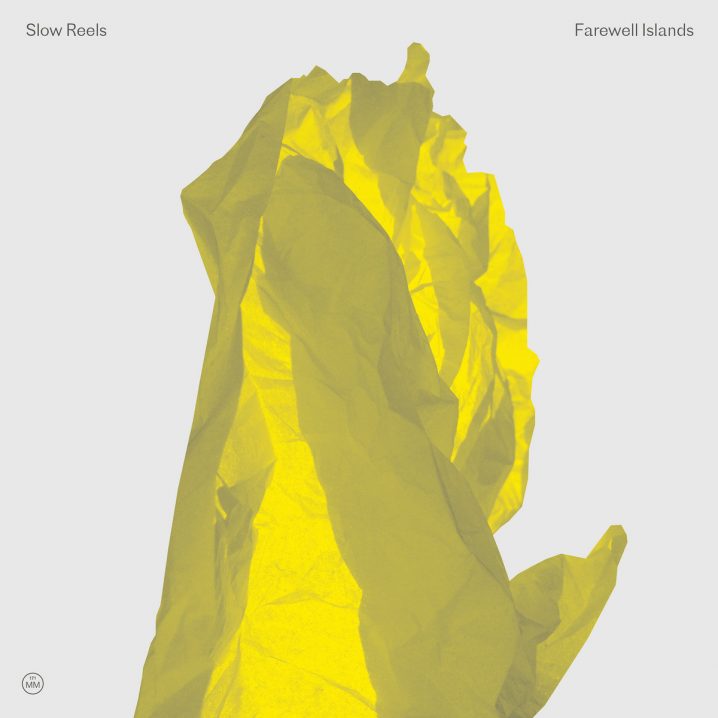 I am pretty excited about this new record by Slow Reels. And although the name may be new to your eyes, I assure you that the sounds are not to your ears. Behind these reels is a familiar duo of my favorite artists (and very good friends) Ian Hawgood and James Murray, and I believe that the two have been cooking this up for some time now – I have seen them whisper around the project at the Home Normal and Slowcraft showcases respectively. And the record is finally here, released by the formidable Morr Music – a feat of achievement, which is noteworthy alone. Given that these two prolific ambient artists decided to create a whole different project name (as opposed to a collaborative release, of say, "Ian Hawgood + James Murray"), I would suspect that this is only the beginning of this wonderful concord and that we should await many great things to come. But for now, we are gifted with a 40-minute slow-burner, ideal for times when reflection is strong. Let's dive into this ocean and get soaked in its sound…
There are only four pieces on Farewell Islands, but as you may have already guessed, these are four leisurely evolving textures and harmonically rich frequencies, which arise, ebb, and flow. The expanding soundscapes are then further drowned in the warmth of reel-to-reel tape. The enigmatic emotion brought upon with restrain evokes a feeling of weightlessness and the absence of time. At the core of this tenderness, we are found alone and are left no other choice but to dissolve in the audible spectrum to rejoin the unity from whence we've come to be. In this sonic meditation, the two friends and artists found an epicenter of lo-fi minimalism and cinematic drone. This is the type of ambient music that demands to be played at eleven.
I created a number of loops with an old and sadly dying Akai, which was noisy and would stutter quite a bit. I also found myself using older tape on cracked reels, and the effects of this really helped develop a newer path for my own work.

— Ian Hawgood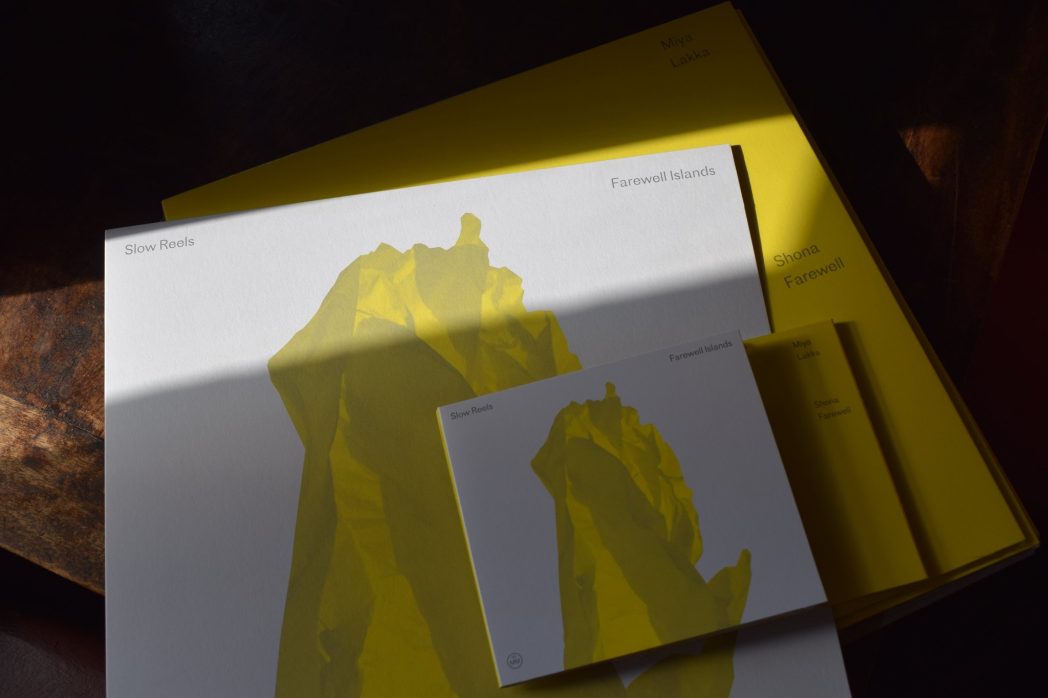 The album flaunts a beautiful abstract artwork by Julia Guther and is available as a digital, compact disc, and of course, vinyl release. Followers of loop-based recordings by William Basinski and post-saturated guitar weeps of Rafael Anton Irisarri's productions will find themselves right at home. Be sure to also check out Murray's latest release, Embrace Storms, and Hawgood's Impermanence, both of which came out last year, to deserving acclaim.