Mathieu Karsenti
Downstream Blue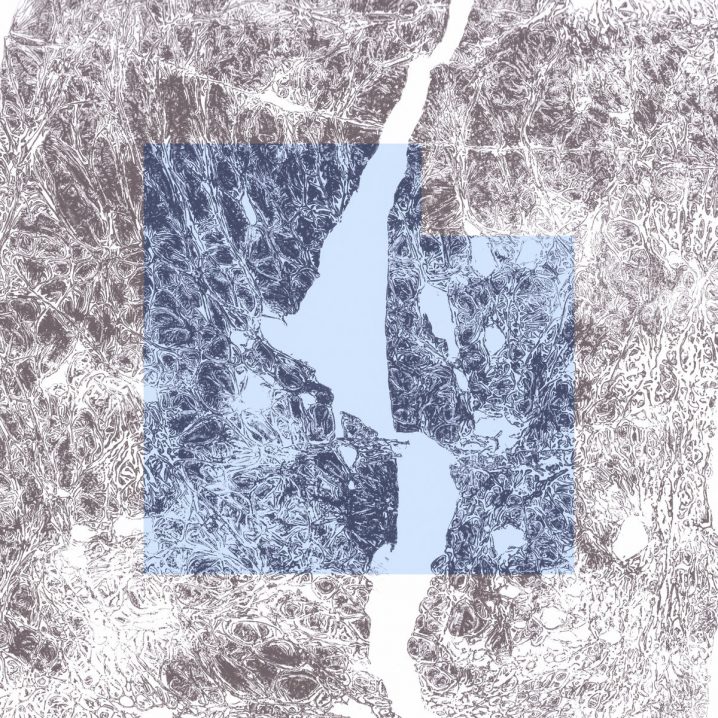 The four-track EP by Mathieu Karsenti feels incredibly short. Like a blissful moment in a time, when that intricate and known essence was simply present, only to be gone again. But at that time, no matter how minuscule and brief, one feels remarkably alive, and that's what matters at that moment. Like a lifespan of a mayfly, that endures for just a day, but is able to exist and experience a lifetime. At least with this music, when the sound ceases to blanket my room, I can go back and play, once again, from the beginning. Appearing on James Murray's new Lifelines series published by his very own Slowcraft Records, this digital-only release showcases this award-winning film composer's talent to knit picturesque soundscapes, rich in texture, time, and space. "This lushly meditative collection navigates exotic, uncharted waters, guiding the listener through four tenderly disarming movements to a place of solace and safe haven." The album cover for Downstream Blue features bespoke artwork by printmaker June Murray. Mastered by the one and only Ian Hawgood, Lifelines promises to be a series "presenting vital and consoling works from world-class genre-defying artists" which must find a home in your collection. Be sure to also check out works by Federico Mosconi and Tomáš Šenkyřík. Lifelines. Hold tight.
Ben Crosland
The Turn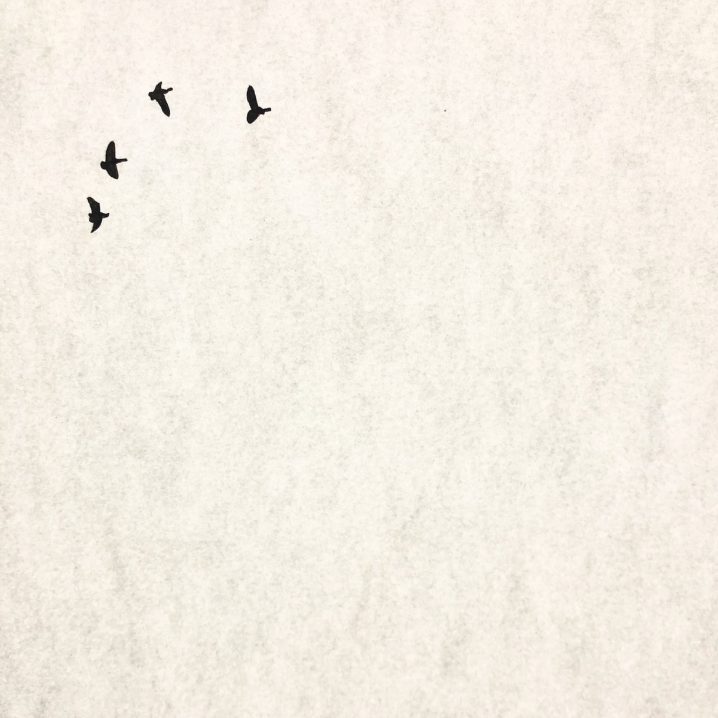 Digging through the endless list of new releases, with a keen eye turned to unfamiliar names, I come upon Ben Crosland, a Worcester (UK) based pianist and composer who recently has been picked up by Bigo & Twigetti for a release titled The Turn. Comprised of short vignettes, the 12-minute EP features six delightful, charming, and slightly melancholy solo piano pieces. Recorded as Storm Ciara swept across the UK in February of 2020, the music of a closely-mic'd instrument is wistful and reflective, "prescient with its themes of distance, remembrance, change and calm reflection." Fans of Julien Marchal, Tambour, Paddy Mulcahy and the Moderna Singles Series of solo piano releases [on which even yours truly had the honour of the appearance for the 2020 Piano Day] will immediately connect with the soul outpouring from the fingers to the keys, from the hammers to the strings, and from the speakers back into your soul. The only downside to the release [as with the Downstream Blue entry featured above in this column] is that it's way too short. The upside is, of course, that I press play again, and in the process fall in love with the more familiar and tender melodies. Pick this up from Bigo & Twigetti, along with a compilation of singles, titled Perceptions, which, once again, features Ben Crosland, alongside Alex Smalley, Garreth Brooke, Jim Perkins, Leah Kardos and many others, for a total of 16 pieces exploring music composed for solo piano.
Hamed Mafakheri
Durations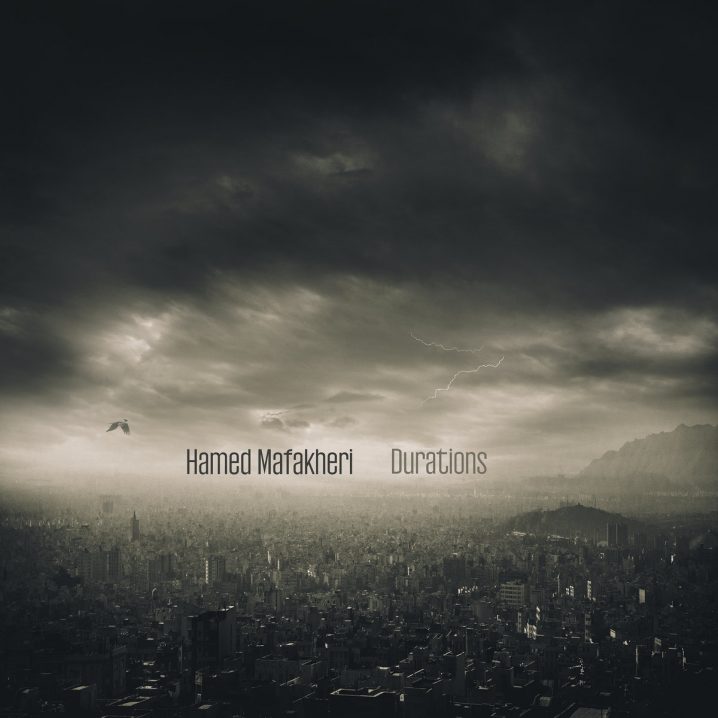 The final entry in this ⟪ REW | FF ⟫ column is a four-track debut by an Iranian composer and field recordist, Hamed Mafakheri. Released on Kate Carr's London-based Flaming Pines label, the four Durations draw the listener into its spacial, pseudo-orchestral, and minimal ambience. But there is more than just the hum of mournful instruments reduced to their unearthly drone. Between the plucks of strings and marginal vibrations of the field recordings and samples of effected war machines lies a story of the artist, growing up in a war-torn Tehran. "Rolling back the clock, I just remember sounds, sounds of red, yellow and white of air raid alarms, aircrafts, and explosions," says Mafakheri. "Having the experience of war at the age of 7, I knew one day I would translate what I felt and heard into something meaningful […] In creating this set, my goal has mostly been to depict sounds from the images in my head and the events in my present or maybe previous lives." Listening to Durations one cannot help but feel that they're a part of a cinematic experience, in which a dark and harrowing history of the country is retold through acousmatic means. The "Third Duration" of the album is the epicentre of a brooding, dismal, sonic treat, and would appeal to fans of everything on the Miasmah imprint, as well as Schwebung, Corbel Stone Press and Room40. Expertly mastered by Simon Scott, the album is available today, with special thanks to Siavash Amini. Don't miss this!