Release Notes
Label: Hidden Notes
Release: Inkling
Date: May 27, 2021
I have to admit, I do enjoy introducing new music. Especially the one that I'm willing to invest in, of course. In the many years of writing, I must have premiered and set up the stage for many unheard-of local acts, and in the process, I'd like to think that I've made some impact, however minor, in their progressions, career, and growth. That being said, I can't take all of the credit – it always comes down to the music itself. But as a sort of service to our community of artists and labels, I've spent lots of time sifting through all the noise [and believe me, it's loud out there], and may have "discovered" a project or two that's popular now. Alright, enough of self-fanfare. Let's hear what we've got! On today's menu is a video premiere of a track from a Spindle Ensemble, taken from their upcoming release on a brand new label, Hidden Notes. If the latter sounds familiar to you it's because it is named after the same-titled music festival, taking place in Stroud, Gloucestershire (UK), launched by the very same people showcasing these sounds. "Working on the festival over the last two years has led us to discover a vast amount of new/underground music. [The label] feels like a natural progression of the festival, continuing to provide a platform to promote the work of contemporary classical and avant-garde composers but now also being able to offer a home for some of our favourite artists recorded output." Personally, I'm happy to see this collective adapting to lockdown with the focus of much energy towards another great cause. Well, here's a beautiful video, combining Super 8 and 16mm scratched film by the visual artist Narna Hue, for the ensemble's new track, named "Caligo".
[The quartet] has garnered much praise for their innovative take on contemporary classical music, rooted in spontaneity and improvisation performed with deft musicianship and unique instrumental pairing all resulting in truly captivating sonic soundscapes. The quartet recorded the album at various venues across Bristol, capturing their performances as unique 3D sound images enabling the listener to hear each instruments position mimicking the audible experience as a live audience member. Listeners may hear influences from composers such as Satie, Pärt, Ravel, Reich, Glass…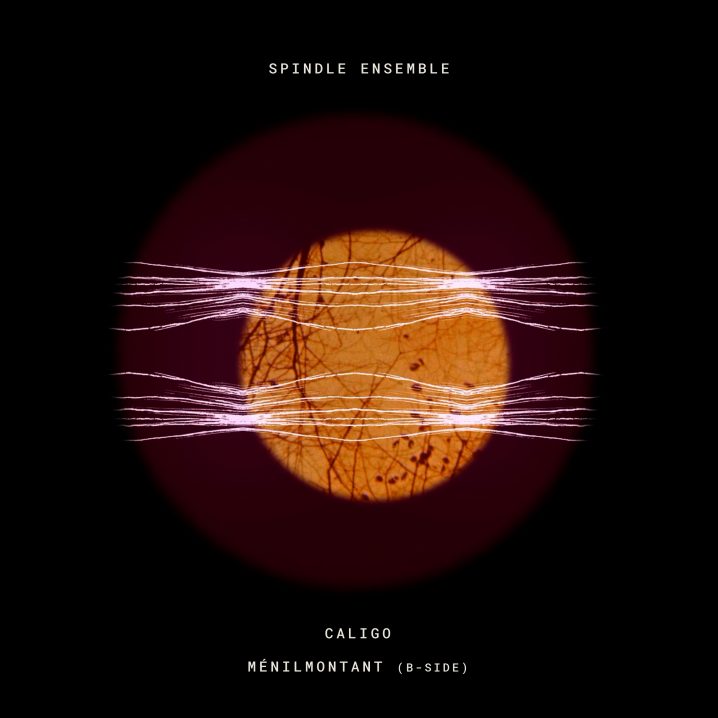 The full album, Inkling, is scheduled for a release on Thursday 27th May 2021 on vinyl, CD and digital download. "The vinyl version will be accompanied by a special 12-page booklet which also includes liner notes written by celebrated DJ and Broadcaster Nick Luscombe (BBC3's Late Junction/Musicity/Flomotion Radio)." Keep an eye on the quartet's Bandcamp page.