Release Notes
Label: Room40
Release: Shadow Phase
Date: October 7th, 2022
Post-production By: Lawrence English
Film By: Amiel Courtin-Wilson
Cinematography By: Germain McMicking
Did I mention that music videos produced in collaboration with some of my favourite labels have become more and more like short films? Fantastic acting [perhaps without any lines], measured direction, and outstanding cinematography collectively deliver a wonderful package that genuinely shines, oh, so well, showcasing the music at the forefront, exactly where it's supposed to be. So many times, a film score lingers in the background, with credit offered to a composer until the very end. I've got plenty of examples of that, not the least of which is an amazing work by the late Swedish composer and a dear friend, Marcus Fjellström, who scored the AMC series The Terror – good luck locating full accreditation for that amazing soundtrack. But I digress… In the last few exclusive video premieres on Headphone Commute, I showcased some outstanding cinematic works, and, dare I say, today's premiere pushes that envelope even further. A short film by Amiel Courtin-Wilson with cinematography by Germain McMicking featuring a complete 10-minute piece by an Australian composer and director of the Australia Art Orchestra, Peter Knight, taken from his upcoming full-length release, titled Shadow Phase, out on October 7th via the beloved Room40. It is a carefully curated exercise in reflective restraint, dreamy atmospherics, ebbing dynamics, and divine textures expertly extracted from an unlikely instrument, which I have only once experienced through the Norwegian trumpeter, Arve Henriksen. "It is a music of verticality which creates a gentle revolution, spiralling simultaneously up and down, effortlessly generating a depth and openness, […] light and dark, of elements being revealed and concealed with unerring patience." And in this case, "The Softened Shore" is beautifully captured here on film, which I invite you to experience in this premiere. Enjoy!
Through the simple process of exhalation, I explored my relationship with the trumpet, which has been through so many twists and turns. I let the tones produced by my breath unfurl on long tape loops and degrade beyond recognition through pedal and plugin chains, until the only imprint of the initial gesture remained.

— Peter Knight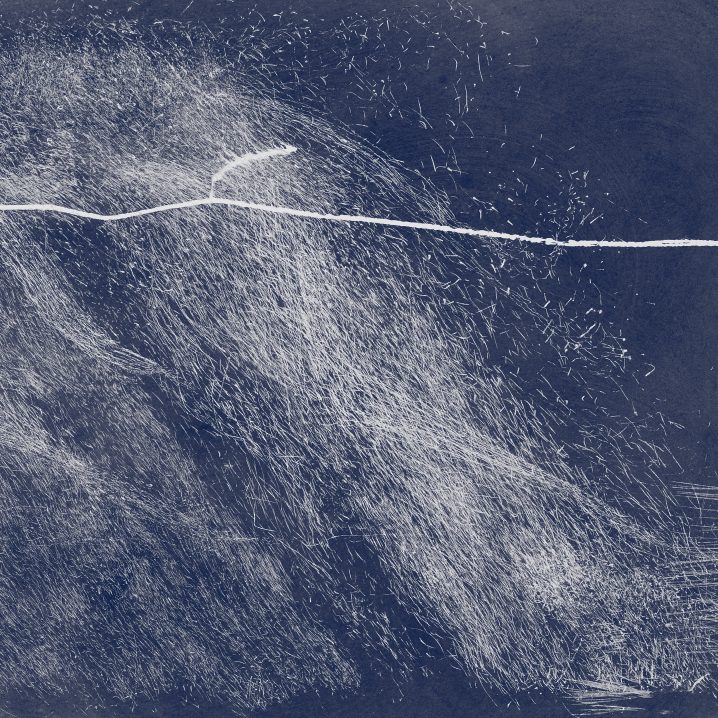 Once again, the full album is out on October 7th, 2022, but you can already pre-order a limited edition blue transparent LP (or a black vinyl) directly via Room40's Bandcamp.