Lawrence English
Lassitude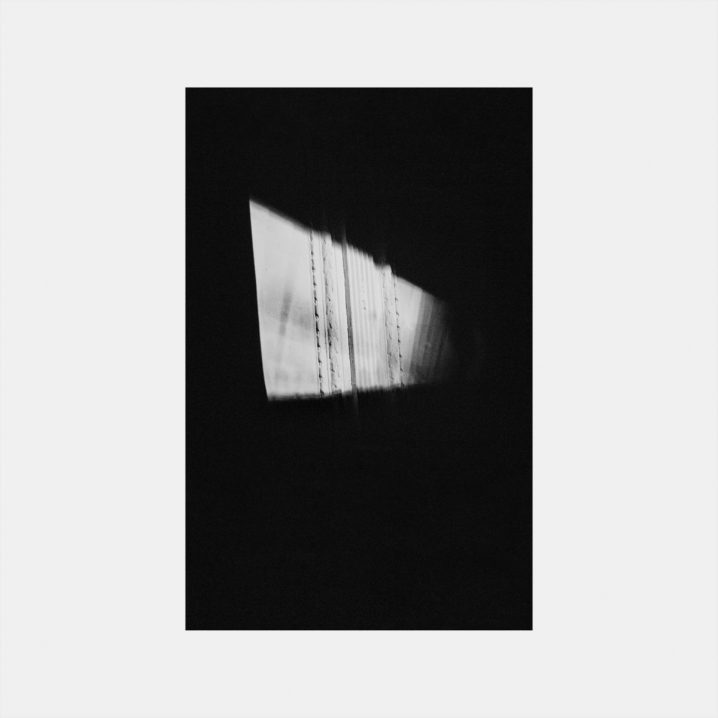 Lassitude comes unannounced. Like a dense summer heat, slowly dragging its tail over plains of the chill. Like an aircon fan that's been humming on end in the back of the house, dully growing in din until silence is lost. Like a white glowing migraine that started at night and became part of thought, clearing plans in its way until silence is found. The forty-minute contemplation across seven continuous tracks evolves with the time, soft but tense, like a blanket of fear. Comprised of two parts, Lassitude starts with "Saccade" which is dedicated to Éliane Radigue, a collaborator and companion on tours, as a study of the sound's motion in time. The album's title piece, "Lassitude" is inspired by Phill Niblock's work, acknowledging an interest in vibration, timber and patience. Both long-players have been composed for and recorded on a single instrument – a pipe organ built in the 19th century by William Anderson, housed in the Old Museum of Brisbane. Immensely minimalist in design and execution, the recording explores the delicate manipulation of the mechanism to create a transcendental drone. "For me, the critical thing about this instrument is the way the stops operate," says Lawrence English about the mechanical action of the instrument. "In an organ, a stop is the device that allows the pressurised air into the organ pipes. Each organ has a very unique quality and the stops on this particular organ allow for some very slow shifts in tonality to take place. It's this potential that is at the heart of these two works." An acute meditation on wave fluctuations, restraint on dynamics and textural space. Highly recommended for fans of murmur and whir from the likes of Yann Novak, Robert Crouch, Stephan Mathieu, Richard Chartier, and Celer.
worriedaboutsatan
Time Lapse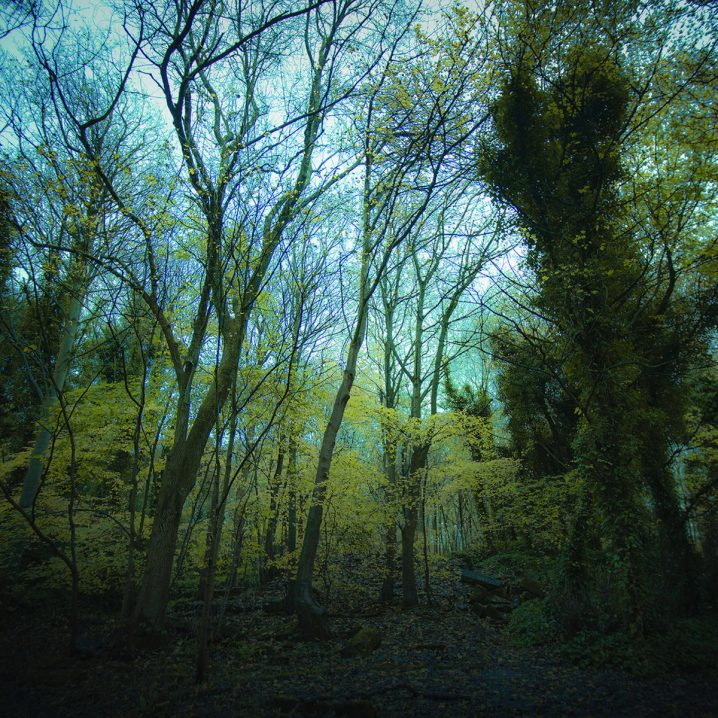 Tom Ragsdale may have left the UK band known as worriedaboutsatan sometime in the summer of 2019 to focus on his solo career, but that didn't stop its other prominent half, Gavin Miller, to carry own with the project. In February of 2019, the Bradford (West Yorkshire, UK) act signed to the Oakland-based n5MD imprint, and on June 5th of this year, released this record, titled Time Lapse. The album begins with a soft, acoustic, and head-nodding slow-burner, "Dawn", and continues through "Point of Departure", a cinematic piece where wide-spanning soundscapes float on a bed of dubbed-out, tender beats. These long-form, leisurely, and steady pieces make room for "A Lost History," which is at once more electronic sounding, with its deep thumping kick, reverberated clicks, and luscious synth pad. At one point one may actually pretend that they are listening to a psybient record, released by Ultimae, with the flashback to some of the early material written by Miller back in 2005, when worriedaboutsatan started off as a solo venture. "The project is a go-to for its adaptation of dark, slow-churning, humanistic techno. Labyrinthine guitars, swelling 303s, and deep pulsing 808s all are utilized in the satan arsenal to realize some of the murkiest forward-moving soundscapes of the last decade." The result is an amalgamation of shoegazing emotional electronica – a perfect fit for n5MD. Recommended for fans of GAS, Biosphere, Bluetech, 36, loscil, and the electronic branch of post-rock from Explosions in the Sky, Port-Royal, and Lights Out Asia. There is a small stash of forest-green vinyl still left (which was supposed to be sold on his now-cancelled tour) which you can pick up directly from his Bandcamp.
Christopher Bissonnette
The Wine Dark Sea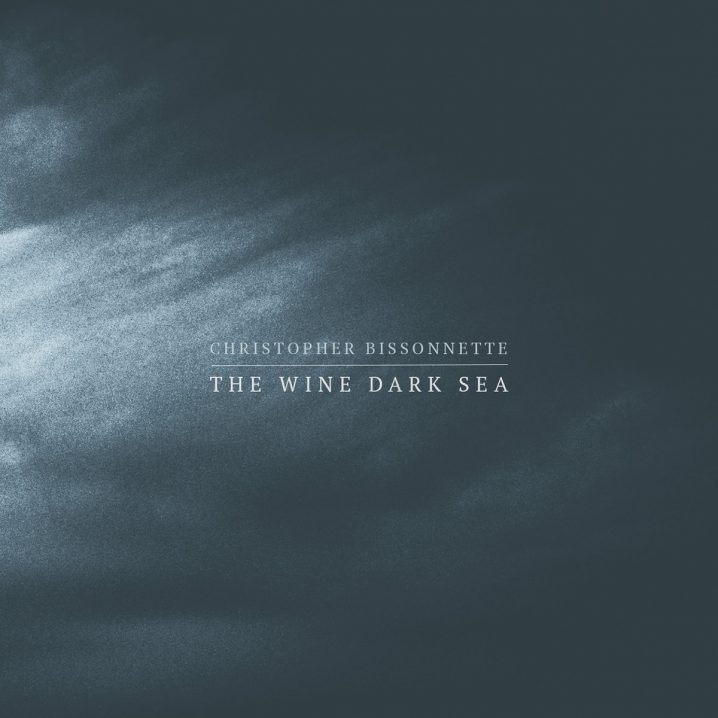 We last heard from Christopher Bissonnette five years ago, when he released his fourth solo full-length on Kranky, titled Pitch, Paper & Foils in 2015. I'm still a huge fan of his 2007 release on the same label, In Between Words, which is why I continue to check in with this Windsor (Canada) based artist. With The Wine Dark Sea, Bissonnette is back, this time on a Russian Dronarivm imprint [which recently released a beautiful charity compilation, titled Gap In Time, but more on that some other time]. The long synth-based drones are now complemented with the acoustic sounds, exploring wonderful organic textures across the palette of analogue sounding media. Soft hiss and warble carry the mild frequencies in the rich harmonics of these ambient chords, painting slowly, one fluid layer at a time on a canvas of the immeasurable openness. The album title comes from the writing of Homer in which the colour blue was substituted for the visible spectrum of other perceptions, including that of amber wine. "This apparent contradiction has brought much speculation about the significance and understanding of colour in ancient Greece. Keeping with the motif of colour, track titles on the album are based on references from contemporary artists and their insights on colour, form and implied meaning." And yet, this context and conceptual reference aside, the sprawling reverberations of controlled-voltage tone or those of a bowed taught string, portray an atmosphere of detachment, expansion, and pure bliss. Like staring into open and dark waters, where all the waves merge into a single breathing movement of the inherent living organism, and finally, you understand, that you are too, a wine dark sea. Beautifully mastered by Porya Hatami and recommended for fans of Tomasz Bednarczyk, Chihei Hatakeyama, Stephan Mathieu, Richard Skelton and Marsen Jules.