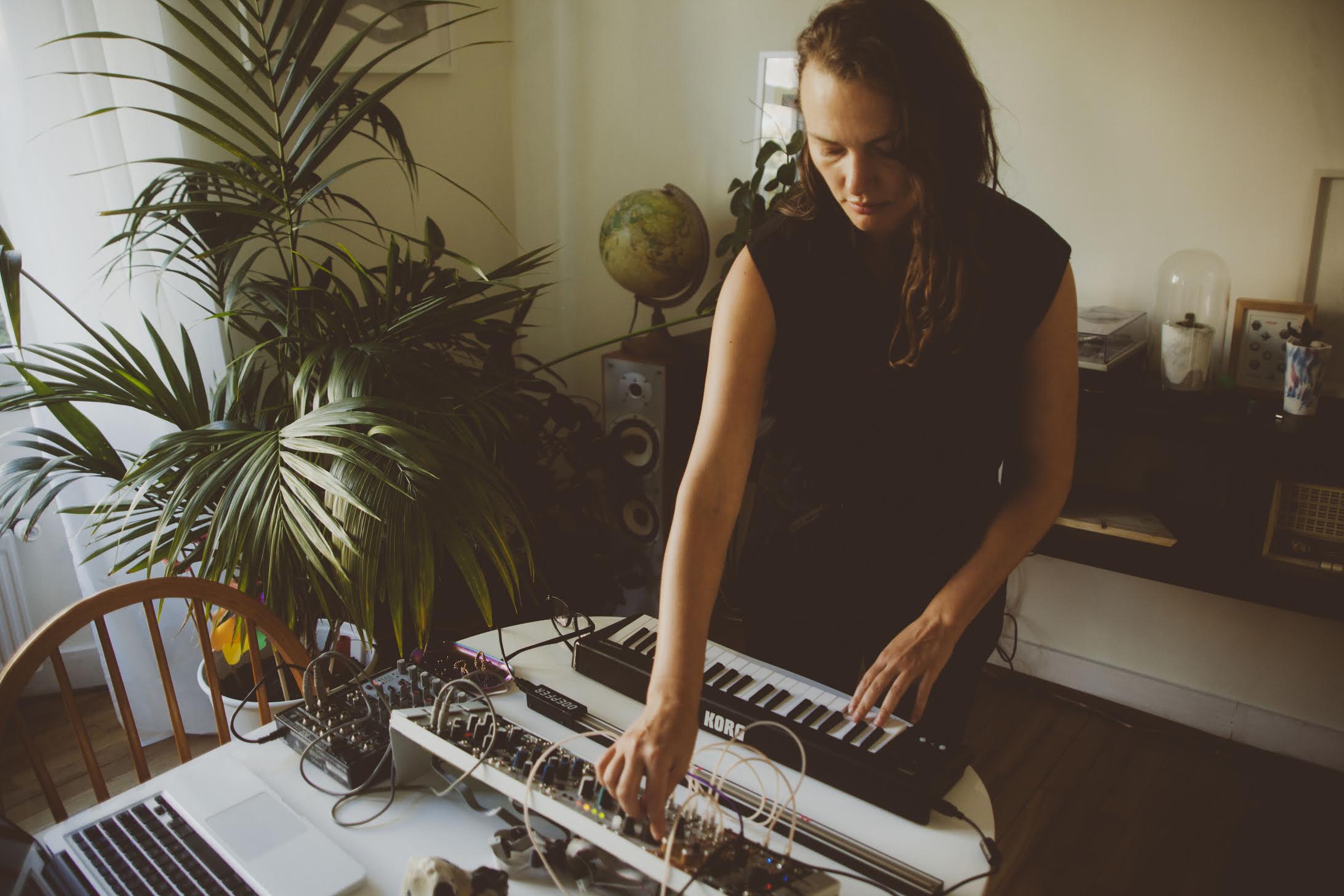 Hello Christina, where are you these days and what have you been up to this past weekend?
I was near Brussels visiting a friend this past weekend and we went to a Neolithic grave in a forest.
I must admit, back when you released No. 1 on Kranky I had a feeling that there would be a No. 2 and more than likely a No. 3, but I am impressed that seven years later we are gifted with No. 4. How would you describe this journey?
I worked on No. 1 for a few years so looking back it feels like 2009 was a turning point. The Dead Texan went on tour with Sparklehorse in 2007 and the experience of playing some shows with Mark Linkous had an enormous effect on me. I wouldn't call it an altogether easy time in my life, but I did have the lucky timing of living in Brussels. I've received a combination of Belgian grants and artist funding over the years which has been an important part of how life has played out. I'd say I have had a certain kind of focus and ambition. Each record has been a long-term project. Along with the music comes the building of a context. This has actually been very frustrating. At the same time, I feel really lucky to be able to make records one after another
What is the main theme of sound explorations on this composition?
I don't tend to start or end with a theme but I often thought about the idea of a liquid structure.
What are your thoughts on time and human perception thereof?
Wikipedia says Time is the indefinite continued progress of existence and events that occur in apparently irreversible succession from the past through the present to the future. That seems like a pretty safe definition. Indefinite as in: we don't really know. Does anyone have the answer to the ultimate fate of the universe? Ancient Greeks had two different words for time – 1 was for clock time, Chronos, and the other was for a more psychological feeling of time, called Kairos. This was something I read about and thought about a lot when working on No. 1. I had the feeling that the act of composing music took me out of normal clock time. I still have that feeling, especially when performing. Also for some reason, I love glueing my eyes on slow-moving organic objects.
Talk a little about your collaborations for the album, such as works with Steve Hauschildt and John Also Bennett.
Steve did a remix for No. 3 and JAB and I worked on No. 3 together so I had collaborated with both Steve and JAB previously to No. 4. They are both really great to work with. Both are funny people. Good lightheartedness and senses of humor. That's a really nice quality in a collaborator. Which makes me think about Angel Deradoorian —one of the funniest people ever.
There is an eclectic collection of instrumentation on the record. How did you approach each recording session with Belgium's Echo Collective?
I worked with Neil and Meg from Echo Collective, which was great, and the rest of the ensemble were partly people I've worked with a lot before, like Beatrijs De Klerck ( Piano and Violin ) and also a few people I hadn't recorded with before, like Clarice Jensen ( cello ). So it was a custom-picked group. I chose the instrumentation about a year before recording based on a series of hunches.
How do your live shows differ from the music on the studio album and what can we expect at the upcoming performance at Meakusma Festival?
The live shows can be really different from the music on the album, but Meakusma made it possible to bring a lot of the musicians from the recording out to play – so it will be a rare, actually based on the album type of performance. We're going to have Christine Verschorren with us who recorded a lot of the album too. And a special guest – TBA. Plus some new visuals are coming together from Brenna Murphy.
When playing at a festival, do you also check out other artists? Who would you be interested in seeing at Meakusma?
I'll check out as much as humanly possible at Meakusma because that's how cool the line up is. I'll arrive Friday with hopes to see Realistic Monk, Ka Baird, Andrea Belfi, Bear Bones Lay Low, Zoe McPherson, Tommy Denys, Asmus Tietchens, Tomoko Sauvage +++
What are you working on right now, and have you begun thinking about No. 5 yet?
I'm currently working on revisualizing things. The next album could (potentially) be really different.