"I became insane, with long intervals of horrible sanity"
— Edgar Allan Poe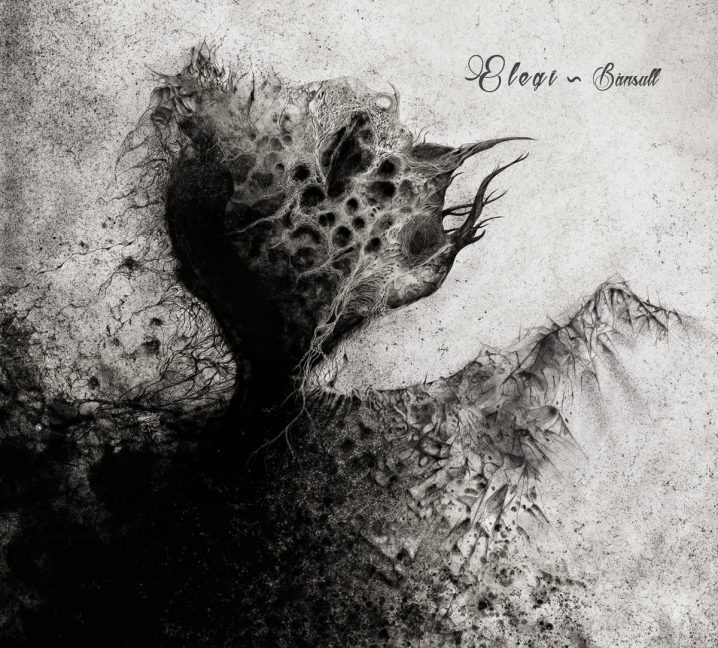 I have this fascination with spooky sounds – something that I've in the past dubbed "noir-fi" – a soundtrack to a black and white film, with hidden doors of its secret past. I remember discovering a lot of music in this genre back in the late-2000s on Erik Skodvin's Miasmah imprint, which featured works by Jacaszek, Kreng, Kaboom Karavan and Marcus Fjellström. One of my favorite albums became Elegi's Sistereis, with its dark and shadowy textures, temperatures, and tints. Two years later, Tommy Jansen released a second LP. titled Varde, followed by nearly eight years of suspenseful silence, until, unexpectedly reappearing with Bånsul, this time, however, on Dronarivm, a Russian drone, and ambient label, often curated by Bartosz Dziadosz, aka Pleq.
The nine pieces on Bånsul pack all of the elements into a delightful noir-fi score. Shellac surface noise, moaning cello played in the lowest register, a forgotten choir from a dusty film, pencil scratches, door screeches, and frightful whispers of the night. The melodies are executed with picturesque piano keys, violins, and an organ, dancing over incredibly thick layers of the collaged sound. Listening to this album is like walking into an abandoned library with collapsing shelves of crusty books, smells of mildew, barely shimmering light, and flickering apparitions. Did you hear that? I swear there's something in that dim corner, patiently waiting for you to walk on by.
The album comes with its own peculiar story. Jansen describes the original intent behind these pieces as a lullaby, which is exactly what the old Norwegian word "bånsul" means. Claiming that the music was composed to hush his very own, newly born child to sleep, which, subsequently (and not surprisingly at all) gave his baby nightmares for years. Later, Jansen recorded these tracks on reel-to-reel and stashed them up in his attic as a document of this time in his life, until Dronarivm, "much like the brothers Grimm", knocked on the door. It's a convenient and cheeky story, for which I will forgive this artist, since this beautifully produced album rises above all simple ferry tales, existing for centuries to scare small children around the world, and writes upon blank pages its very own complex phantasmagoria, one which will keep even this adult awake.
Bånsull is out digitally and is also available on a 4-panel digipack CD, featuring cover art by Eric Lacombe, whose canvas pieces of hollowed-out animalistic skulls are worth exploring on their own. I've seen his artwork back in 2009 on The Refractors' Eight Year Sleep. Bånsull is highly recommended for fans of dark ambient, horror soundtracks, modern classical, and noir-fi. If you like this, be sure to also check out releases by Strië, Black Swan, Svarte Greiner and above mentioned Marcus Fjellström, Kaboom Karavan, and Kreng.
Not recommended for insomniacs.