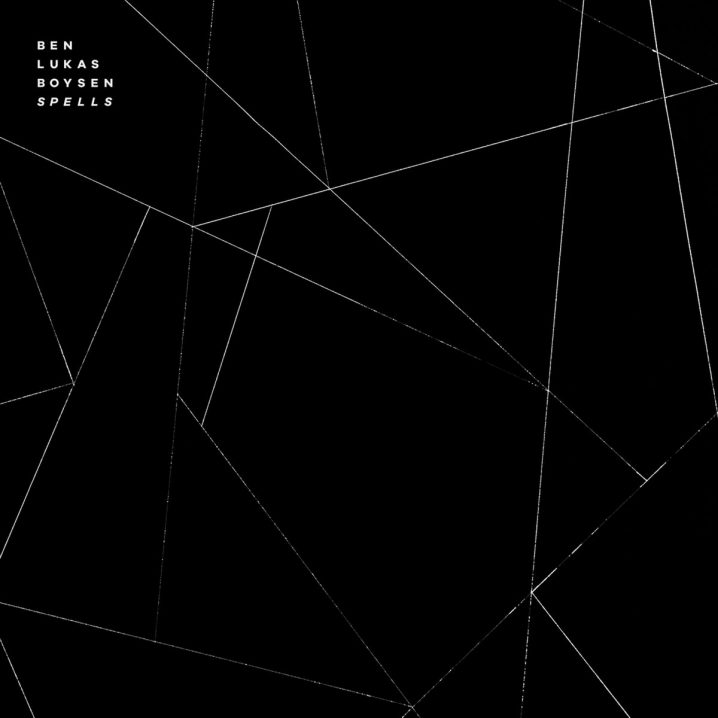 Before I knew this gorgeous side of Ben Lukas Boysen there was a stunning side of Hecq. There was his glitched out, tecked out, abstract IDM project with releases on Hymen and Ad Noiseam, pushing the boundaries of electronic music into imagined landscapes and experimental planes. There was, indeed, my obsession with his intricately programmed sonic journeys and surgical beats… that is until Night Falls (Hymen, 2008) blew my mind, with Boysen's aptitude for ambiance and cinematic poise. Since then, reserved for releases under his real name, Boysen unleashed true motion picture soundtracks and contemporary compositions for stage and screen. This year, the beloved Erased Tapes picks up the latest gem from Ben Lukas Boysen, for his modern classical offering, which truly will remain within our hearts.
Spells is only about 45 minutes in length and features eight exquisite pieces centered around the piano, accompanying cello, guitar, harp, and electronics. At the heart of the album is the harmonic essence of Boysen's genius, taking the listener deeper into his picturesque worlds, cleverly combining acoustic with synthetic, until the two blend into music that simply carries one away. As a score for my morning headphone commute, Spells traverses the intricate corners of my psyche, peeling back the layers of dust that have covered my most intimate senses. This is music from which I can not hide, revealing all of the essential, elemental, and innate, penetrating my soul with its profound truth, leaving me helpless, bare and raw.
Mixed and mastered at the Durton Studio by his fellow label mate, dear friend, and by now world renown pianist, Nils Frahm, Spells feels like a natural performance of musicians gathered with their instruments, with Boysen centered at the piano… but nothing could be further from the truth. The pieces feature sampled programmed piano, each note deliberately adjusted to maintain that human feel. This latter observation is not meant to reduce the beauty of the record, nor is it mean to negatively reflect on its execution. If anything, it is quite the opposite – a compliment of transcendence beyond one's limitations in achieving a timeless sound, that even these ears would fool.
Spells merges programmed piano pieces with live instruments, combining the controllable technical world and the often unpredictable aspects of live improvisation. In some ways it continues where his underground debut Gravity left off, though a lot of weight is lifted, making room for a lighter and more energetic listen. […] Ben is not a master pianist like his dear friend, Nils Frahm, but his sound collages are so meticulously designed that after hearing the result an impressed Nils declared: "from now on, if anyone asks – this is a real piano".
I am already confident that this record will appear on my best of the year lists, so it's only applicable for you to get familiar with it right now. Meanwhile, hats off to Robert Raths of Erased Tapes for snatching yet another amazing release for his label's catalog – the man has an ear for talent and a eye for scrupulous curation – it's no wonder that each and every album on the imprint continues to build up a global following and celebrated praise. Thanks again for all the music – it's a gift we can not bound.