Release Notes
Label: Neue Meister
Release: MUSIKHAUS
Date: October 29th, 2021
I'm not exactly sure if Benny knows it, but he is one of my all-time favourite electronic musicians. I think that more than just his music, I seem to personally connect with his entire journey as an artist. First, as an IDM producer, back in the early 2000s, when he released the glitchy goodness out as Hecq – you can see my appreciation for his sound with the 2017 release, 0000 on Hymen Records which has appeared on Headphone Commute's Top 50 of 2007 – one of the earliest articles on this site [*digs out the album from his CD collection and puts it on in the background*]. His music always felt expansive, cinematic and sublime. But it wasn't until the 2008 Night Falls where I've first witnessed this Berlin-based composer flex his muscles in the ambient and modern classical realms. By then, of course, I knew… I knew that he would grow into a film composer releasing film scores under his real name. He's also been responsible for more than a few game soundtracks, and sure enough, his latest Siren Songs (Original Score for an Abandoned Video Game) is one of those. I'll cover that in more detail later, but today I wanted to premiere for you a video of his remix of a track by CEEYS, who also have appeared on these pages.
For this project, the Potsdam-based brothers Sebastian and Daniel Selke have invited their friends and musicians to rework tracks from their previous album, HAUSMUSIK (2020), to build upon the shared memories of growing up in East Germany. The theme of the original album absorbs the feelings of the iron curtain era, dividing nations during the Communist regime. "The memories rescued through their music aren't only historical, they are first and foremost emotional recollections of their past growing up in East Berlin in the final decade of the GDR and the country's turning point in the 90s." On the subsequent remix project, MUSIKHAUS (2021), the duo ask musicians to engage with musical impressions of the theme. "Every track on HAUSMUSIK offers a new vision of the past, confirming that memories, as well as history itself, are always subject to reinterpretations and revisions – a recurring idea in CEEYS' oeuvre." Besides the urgent yet gorgeous sounds offered by Ben Lukas Boysen for the remix, there is a film directed by Levin Haegele shot during the lockdown, in London's Barbican – a performing arts centre designed in the brutalist architecture style – a perfect scenery for that post-WWII [and post-pandemic] world.
It was a lovely challenge to try and add something to the tightly knit dynamic of Daniel and Sebastian. Rather than fully deconstructing the original piece, I took the position of remixing as if I were a third band member for a few minutes. This way the original can shine and still gets a different feel.

— Ben Lukas Boysen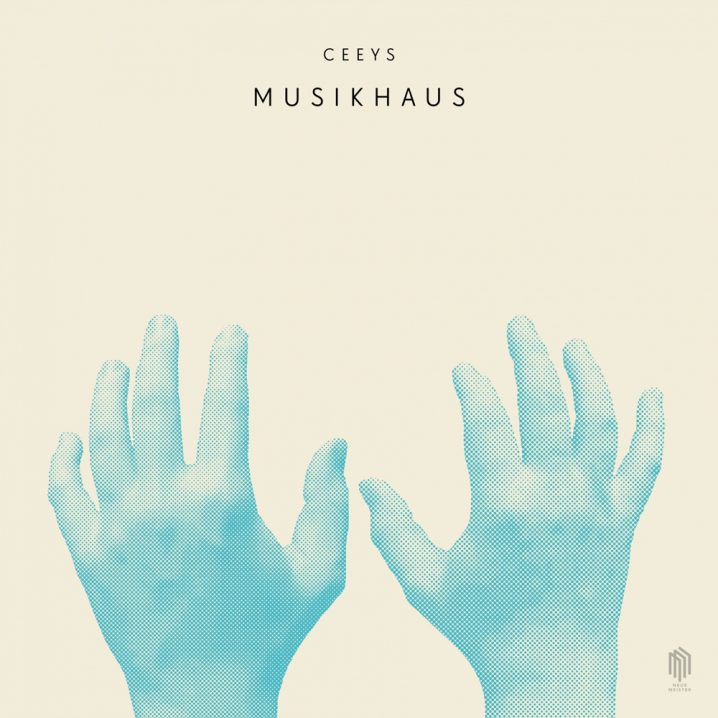 The video and the remix single are out today, September 17th, and the upcoming album will be released in just a couple of weeks on Neue Meister, on September 29th, featuring additional remixes from the likes of Midori Hirano, Marina Baranova, and Simon Goff, among the ten appearing reworks.