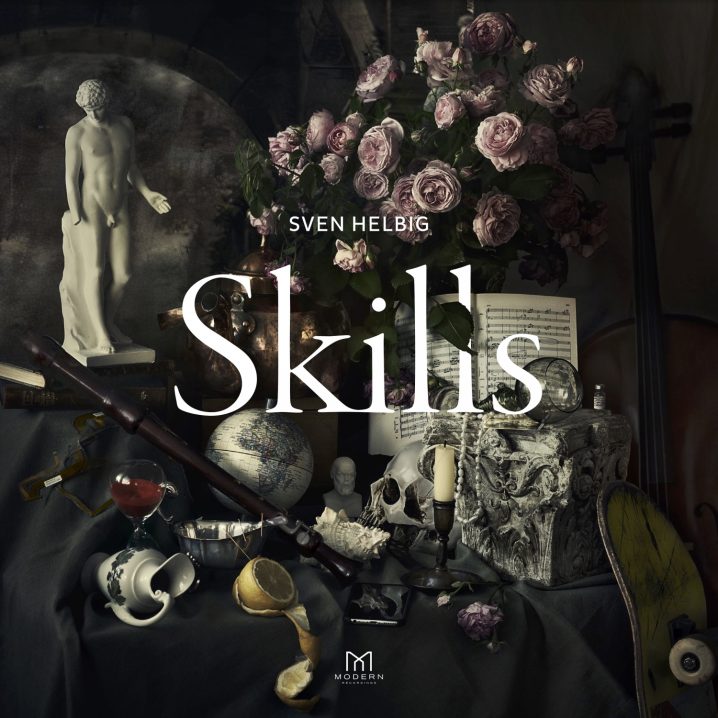 I've got something a little more 'classical' for you today [if that's even a thing], although, if you listen closely, there's also plenty of atmospheric ambience and electronic treatments on this new album by the German composer, Sven Helbig. With past releases on Deutsche Grammophon, Neue Meister, and Sony Classical, Helbig is not a stranger to contemporary classical and film music alike. He's also worked with the likes of Pet Shop Boys since 2004, with a discography that includes symphonic and orchestral arrangements alongside soundtracks and music video direction. For his latest, titled Skills, Helbig composes an orchestral score exploring the theme of dedication in mastering particular expertise, by investing in an excursion that ultimately includes those moments of failing and trying again. We've all been there once or twice. Throughout the album, in music and in track titles, Helbig "dissects each stage of the journey to masterdom – and in the process creates a musical tribute, a hymn, to those who have dared to persist through it."
Perhaps it's a tribute to you…
Where is this motivation, unique to mankind, for doing something greater, better and more beautiful coming from? I think that this process, whatever the skill that's being developed may be, is the way we found of dealing with the dilemma of being vulnerable in an endless world. Being part of eternity while just having a few years.

— Sven Helbig
My personal favourite track on the album is titled "Despair". Not for its downward spiralling theme. But for the overall beautifully composed and executed classical piece, that in my mind approaches that of Tchaikovsky. There are moments in the transition of those powerful harmonic chords, in the restraint of the dynamics, and in the textures of the space, accentuated by the brass that gently lifts the violins, that take me back to Pathétique, acceptance of defeat, acknowledgement of anguish. On other tracks, I glimpse an appearance by Surachai (an IDM composer from Chicago), or a glitchy percussive transfiguration of electronica on "Flow" – you know that 'flow' that you get into once it happens. On "Metamorphosis" – the album's centrepiece, Helbig looks into the urgent transformation from something stale into something new. Perhaps the most poignant bit about this piece is the video that was released before the album, which I am happily including here below.
I wanted [the album] to be a hymn on this ability we have, of standing up and developing ourselves. Because this is what we can do. All we need is freedom and time to do it. Then we can grow and become better in anything we set our minds to.
The full album is currently out on Modern Recordings, available as a download, physical or streaming via all your favourite platforms. Be sure to also catch Sven on his tour. I'll be attending his London performance with the LCO at Southbank Centre in April (see details here).