Release Notes
Label: Erased Tapes
Release: Mirage
Date: May 1, 2020
Mastered By: Zino Mikorey
Artwork By: Studio Torsten Posselt
Ben Lukas Boysen has been slowly evolving, maturing, and advancing from a glitch, IDM, and electronic artist with releases on Hymen as Hecq, to a modern classical composer, on par with some of the world's giants of contemporary and cinematic scenes. His collaboration with Sebastian Plano in 2017 on Everything had him progressing into video game score territory, while his 2016 release titled Spells saw him program the piano with live instruments beyond the recognition of any deliberately adjusted, sampled notes. For his 2020 release on Erased Tapes, titled Mirage, Boysen returns with six gorgeous pieces that showcase the compositional aspects of this Berlin-based producer, incorporating acoustic instrumentation with electronic counterparts, to create an incredibly rich, textured, and delightful soundtrack to your life. "I wanted to experiment with blending these [acoustic] recordings with 100% artificial elements," says Ben about the album, "often to points where an instrument becomes an abstraction of what it was and the musicians' presence in the song is much more of an important DNA string in the song rather than an obvious layer." Today I'm honored to premiere a track, titled "Clarion" from the upcoming album.
A lot of the elements and instruments you hear on the album are either not what you think they are, or exactly what you think they are but behave differently or they're elements you definitely know, but they are hidden, processed, or morphed into something else. With Spells and Gravity I was trying to hide the machines. On Mirage, I'm trying to hide the human.

— Ben Lukas Boysen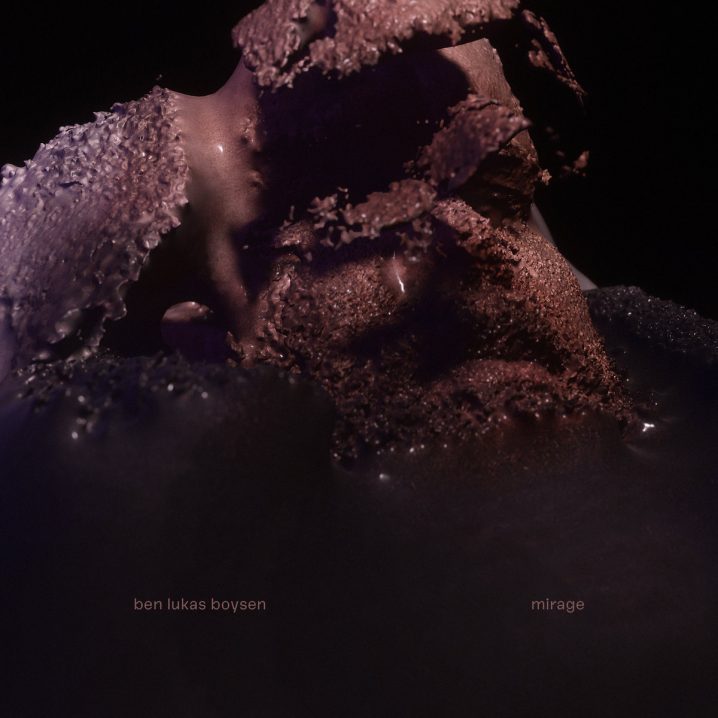 I am very excited for you to hear the entire release when it comes out! Its promotional copy has been playing on repeat in Headphone Commute studios, and I'm already positive that it will end up on my 'best of' year-end lists! Once again, your chance to grab the album is just around the corner, on May 1st! Meanwhile, if I were you, I would pre-order the vinyl!