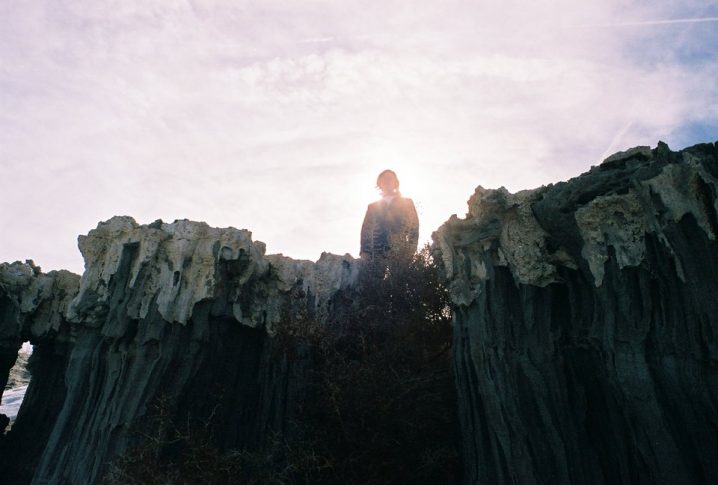 Constellation Tatsu is an extremely young and relatively small independent label from Oakland, California. The man behind this exquisite collection of quiescent ambience is Steven Ramsey. During these two years, since the birth of Constellation Tatsu he thoughtfully managed to gather Celer, Hakobune, Cankun, Jefre Cantu-Ledesma, White Poppy, Motion Sickness Of Time Travel and Jonas Reinhardt under the same roof.
How did you first get involved with music?
I grew up in a household filled with musical instruments. Records were constantly on rotation (mainly classical/jazz) and there was quite a bit of singing since my Mom is a voice instructor and choir director. I didn't start to appreciate listening to music until much later on, but it was always at least hovering in the background.
When and how did you get the idea to give birth to Constellation Tatsu?
The label came together came while I was a DJ at the college radio station KCPR in San Luis Obispo. After learning that KDVS (UC Davis) started their own label and KZSU (Stanford) was reviewing cassettes, I thought it was totally feasible to start our own label and we could start supporting musicians and contributing to the DIY music community. I mean, the station parses through hundreds of releases each week to pick out music to play on air and it seemed like a good place to start. Also speaking into a microphone in an air-tight chamber can be isolating at times and I somehow wanted to recapture the love of exploring the unknown and capturing certain moments. I held a meeting with a couple DJ's, we came up with the name "Tatsu's Basement Recordings", argued about local bands, vinyl vs. cassette, and disbanded. Nothing really happened with it for about a year until I started doing a lot of combination collages and mix tapes for friends and fell back in love with the idea of curating musical experiences for people. Put out the 'Blood Bright Star / Obsidian Towers' (both local musicians) split cassette and it's been so much fun ever since.
How would you describe the sound of Constellation Tatsu in 5 words?
Vibration, Expression, New Cognizance, Possibility, Conscious Creation.
What is the concept of the label, what do you mean by 'adventurous with spiritual artistic sensibilities'?
Our motto is brief, yet it captures the kind of music we think is important right now. We tend to put out releases on the more experimental side of things, but I like to imagine each cassette as a journey for the listener. One that brings the listener outside their comfort zone, brings them back to familiarity (a space to breathe) and in the end leaves one with a deep sense of exploratory-satisfaction. Also, having different genres in each batch helps expose people 'stuck' in a certain type of music to step outside themselves and find something a little more intriguing, imaginative and genreless. Well, at least beyond the realm of the normal listening.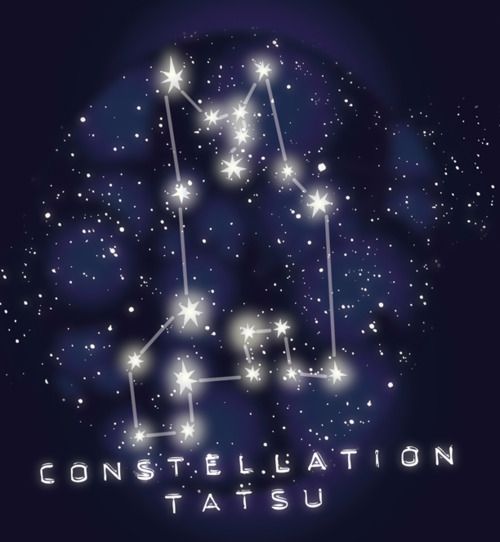 What is the story behind the name of the label, and who made the logo?
The logo was made by my friend / fellow KCPR DJ / Graphic Designer, Greg Benninger out of a concept photo made from broken CD cases in the shape a famous co-inhabitant and ultra chill buddy of ours.
How do you usually find and select the artists/music you're going to sign to your label?
We don't hold any artists exclusively to our label, so sometimes they come to us, and sometimes we dig for them. A certain mindset, similar visions, and a bit of chance bring us together.
You are releasing material in all kinds of various formats (VHS, cassette, CD). How do you decide what format is a certain release is going to be released on?
I view the different formats not necessarily as a love for the physical medium, but as a renewed sense of musical exploration. Cassettes, like any other form of physical media is not really necessary to fully appreciate a work of art / music / film. All of these things can be digitized and appreciated by the masses, which is a beautiful thing in this rather new digital age. I think the people who buy cassettes, buy them because they really love a certain release and the music is special to them.
What do you find the most stimulating/disappointing thing about running a label?
I love the freedom. Any aspect of the label that feels unnatural or forced, I try to tear apart immediately and approach differently. The most important thing is to evolve and grow as time moves and seconds transform.
Do you think that in our digital era the non-musical elements – eg. album artwork – are overlooked and not appreciated enough? How important are these kind of aesthetics for Constellation Tatsu?
I think sometimes people might take aesthetics/album art too seriously? The visual aspect of an album sparks the imagination and gets ideas formulated right before the music hits. Nonetheless, who doesn't love to have their favorite album physically in their hands, especially if it's an album you listen too often or find borrowed deep within your mind.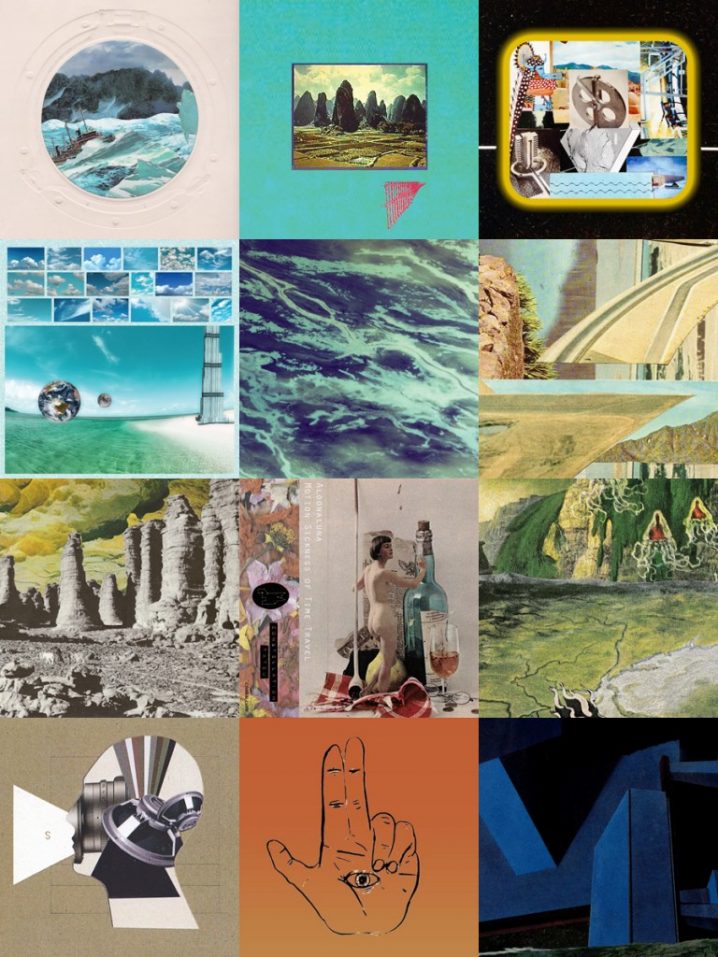 How does a 'regular day' look like at the Constellation Tatsu office?
Sometimes the office is a house, workspace, or just me on a laptop traveling. A lot of the time is spent taking care of orders/download codes, listening to music etc., but the best part is dreaming of all of the other worlds out there. Possibilities far beyond our current reach as we progress toward our next epoch.
Are there any artists you would secretly love to sign to Constellation Tatsu?
I like who we have in our discography so far and whatever's next, should feel inspired and flow with great spirituality. But yes, I would like to release albums by Steve Moore, Forma, Deaf Center, M. Geddes, and Ken Seeno (some of our earliest contacts/reach outs).
Do you have a personal favourite among your releases? Which one are you the most proud of?
The list is constantly changing, but at the moment, I get teary eyed over Prayer – Second Species, Celer – Lightness and Irresponsibility, and Angel 1 – Purple Haze. Maybe because they're less fresh in my mind, but yeah, they sound like a really good listen right now.
Do you remember a particularly wonderful moment in the history of the label?
Although this happened about a year and a half ago, meeting up with Takahiro Yorifuji (Hakobune) and Will Long (Celer) in Japan was a pretty amazing experience. To communicate with people in another country heading up an experimental music scene with such an enthusiastic and open-eared public was incredibly affirming.
What are the latest news at Constellation Tatsu? What should we keep our eyes and ears on?
We have two new batches in the works, one meditation-based and another with some Russian experimental pop. Another LP should happen later this year or early next and we'll be making some label t-shirts soon. Good times ahead.
©
Interview by soundsofatiredcity.com