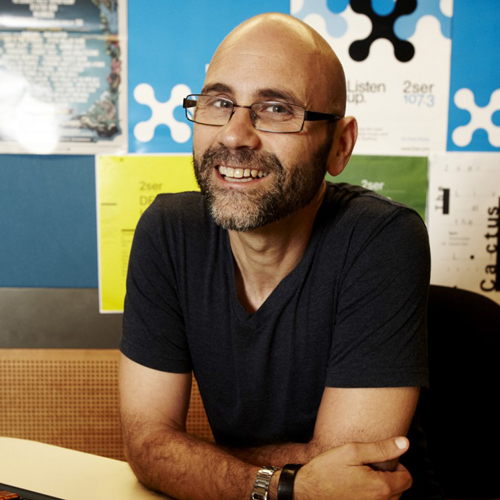 For many of us, Australia might seem to be extremely far off, exotic and almost unreachable. Obviously, it has a great deal of specialities to offer, nature and adventure at its best – plus they have Andrew Khedoori as well. Andrew is the founder of Preservation, a record label based in Sydney since 2001, releasing suave melodies from all around the world. While making the whole planet a timeless, little cozy place, where distances don't really matter anymore, he took his time to talk to Sounds Of A Tired City about the importance of design, their vision and concept. Headphone Commute is proud to republish these words.
How did you first get in touch with music?
I was compelled toward music from a very early age. I would listen to the radio and even thought there were little people inside the radio playing the songs I'd hear. Music has always been something that fills my day, and I love how you can be with it anytime, anywhere and where it can take you.
When and how did you get the idea to give birth to Preservation?
My friend and Preservation designer Mark Gowing saw a decline in the marriage of music and design. We both shared a love of an album being a package that way rather than a set of music put in a case. At the same time, Oren Ambarchi was having some trouble finding a home for his pop project, Sun, so Mark and I saw an opportunity to release music with this ideal and contribute to a culture that had enriched our lives growing up.
How would you describe the sound of Preservation in 5 words?
Not too bloody bad, mate!
What is the concept of the label?
Apart from the design aspect, I'm not sure there's an overriding concept for Preservation but it's taken shape with music we get drawn to and hope to be able to work with artists that make it and have a positive impact on.
Your logo is one of the most simple logos one could ever see. What is the idea behind it?
Something that stands out with simplicity and can be universally understood is a pretty great thing for any logo! Mark nailed it!
How do you usually find and select the artists/music you're going to sign to your label?
I'm always listening and looking for new discoveries and often I'll land upon an artist and if I become engrossed in their catalogue and think it'd be cool to see if we could realize something together, I'll get in touch.
What do you find the most stimulating/disappointing thing about running a label?
I get a buzz from corresponding with someone on a record and seeing it build from the ground up. You also make new friends. But then when you need to burst that bubble and get it out in the world, there can be a lot of other forces at play that can undo things, leave a work underappreciated.
Do you think that in our digital era the non-musical elements – eg. album artwork – are overlooked and not appreciated enough? How important are these kind of aesthetics for Preservation?
The response to the physical product is still generally good but you do notice a shift for sure. Still, the music is the most important thing and any package is a tribute to that. If people are listening to the music, that's pretty great.
The Circa series have a very special artwork – they are similar yet different. Could you tell us more about the concept of this design?
We needed to come up with an efficient way to release lesser known artists and unify them in some way, so with each series we have done, Mark has created an alphabet from abstract graphics. The artwork is then automatically generated from the artist's name and album title, so each release is derived from whose release it is. We want the Circa series to be striking and build a kind of familiarity with them.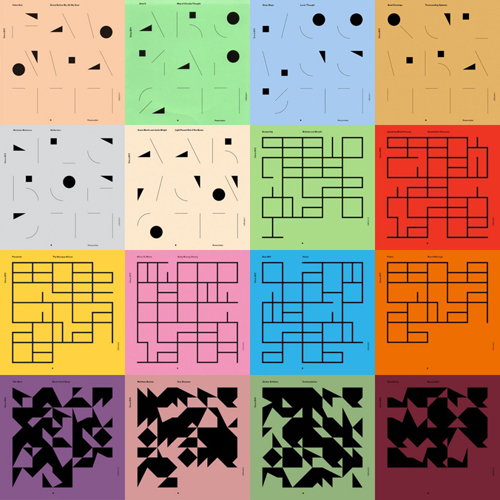 How does a 'regular day' look like at the Preservation office?
I do Preservation stuff on either side of my working day at a radio station, weekends too. The label's a hobby, a labour of love, so I look to make time to keep it humming along.
Are there any artists you would secretly love to sign to Preservation?
I'm not sure I have a wish-list, there are so many artists whose music I love and admire but all the different labels doing their thing with music and artists is what makes our culture a rich one. It's nice to think you may be a small part of that without having any one particular artist to be so.
Do you have a personal favourite among your releases? Which one are you the most proud of?
There's no one on particular but it's great when you continue to work with someone and you see the leaps they make from work to work.
Do you remember a particularly wonderful moment in the history of the label?
I'd say it's all in the doing that keeps it wonderful and fulfilling.
What kind of advice would you give to someone who is interested in starting their own label?
It always has to be a pleasure.
What are the latest news at Preservation? What should we keep our eyes and ears on?
Reinvention.
©
Interview by soundsofatiredcity.com
Republished with permission